Ryokan (旅館) are Japanese-style hotels that are typically found in the country's onsen regions—sleepy retreats where guests can go to relax and find a little peace. Compared to the major chain hotels the accommodation is basic and the amenities few. Instead, the ryokan serve as the symbol of omotenashi—Japan's very distinct culture of hospitality. Omotenashi is a cornerstone of Japanese culture, one that goes well beyond the standard refrain of "putting the customer first" to a new realm of attention to detail—both language and actions—towards the customer.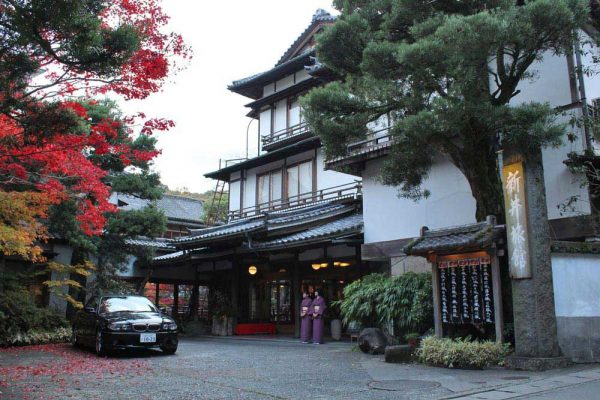 Central to the appeal of the ryokan is the onsen. Natural spring water flows into the communal baths and because the water quality, color, and even texture differs from region to region, every visit to a ryokan is very much a unique experience. Guests take full advantage of this with some using the baths up to three times before departing the next day (before dinner, after dinner, and the following morning). After all, there is often nothing else to do—often the best you can hope for in terms of nightlife in the quiet onsen towns is a small izakaya. And this really is the charm of staying in the ryokan: quiet solitude away from the hustle and bustle of the cities. Yes, there may be a moment of frustration when you switch on your smartphone's WiFi to find no signal, but one soak in the tub and a few beers at dinner, and checking emails should be the last thing on your mind.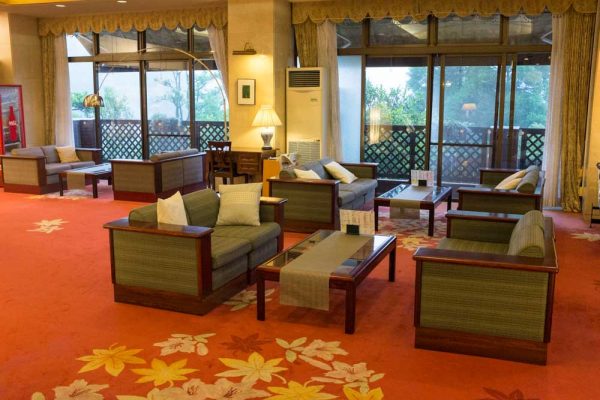 Many of the establishments were built in the 1970s and 1980s, and stepping into their lobbies is something like entering a time warp—green-beige decor, timeworn furniture, filament bulb-lit corridors. Some, rather oddly, house "entertainment rooms" filled with all the latest in arcade game technology from the early 1990s, as well as the occasional claw machine encasing soft toys that look like they have been glaring out of their windows for the best part of three decades. And because guests very much keep themselves to themselves, even during peak seasons the ryokan can feel empty.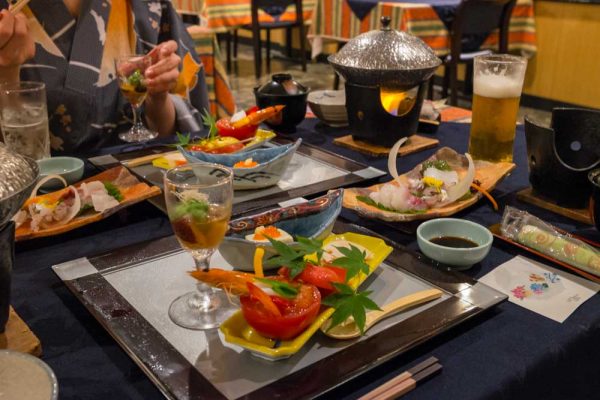 The dinner served at the ryokan is in the style of kaiseki-ryori: a traditional multi-course meal which includes a variety of traditional Japanese dishes such as sashimi, picked vegetables, chawan-mushi, tempura, as well as other dishes for which that particular region is famous. There is usually also one course served in a small Japanese stove to be cooked on the table (sometimes this will contain a live sea snail like abalone so if you are squeamish probably best not to open the lid before it is cooked). There is no menu—the only thing you will need to tell the ryokan is what time you would like to eat dinner. Dinner time typically starts from 6pm and finishes at 10pm, giving guests time to head back to the baths or relax in their rooms (most onsen will request that guests sit down to eat before 7pm). However, if there are certain foods which you cannot eat then say so when you make the reservation or when you check in at reception, and the ryokan should accommodate.
The ryokan vary greatly—from company chains to family-owned establishments—but the price for a one night stay (including dinner and breakfast) ranges from ¥12,000 to ¥25,000 ($101-169) per person (ryokan always charge on a per person basis). Partly due to their cost and partly due to their remote location, ryokan are not places where guests book to stay for a week; they are weekend getaways at which most guests will only stay for one night. You should be heading to the ryokan for the pleasure of relaxation and a good night's sleep in the silence of an onsen town.