Hachijo Island (八丈島, Hachijōjima) lies about 300km south of Tokyo in the Philippine Sea, one stop on a long line of small islands of Japan that starts with Izu Oshima and ends with a family of tropical islands—the main two of which are called Chichijima ("Father Islands") and Hahajima ("Mother Island")—1,000km away from Tokyo. Despite Hachijojima's size and distance from the capital, about 100,000 people visit the island each year, drawn to its natural beauty, local food, and remote onsen.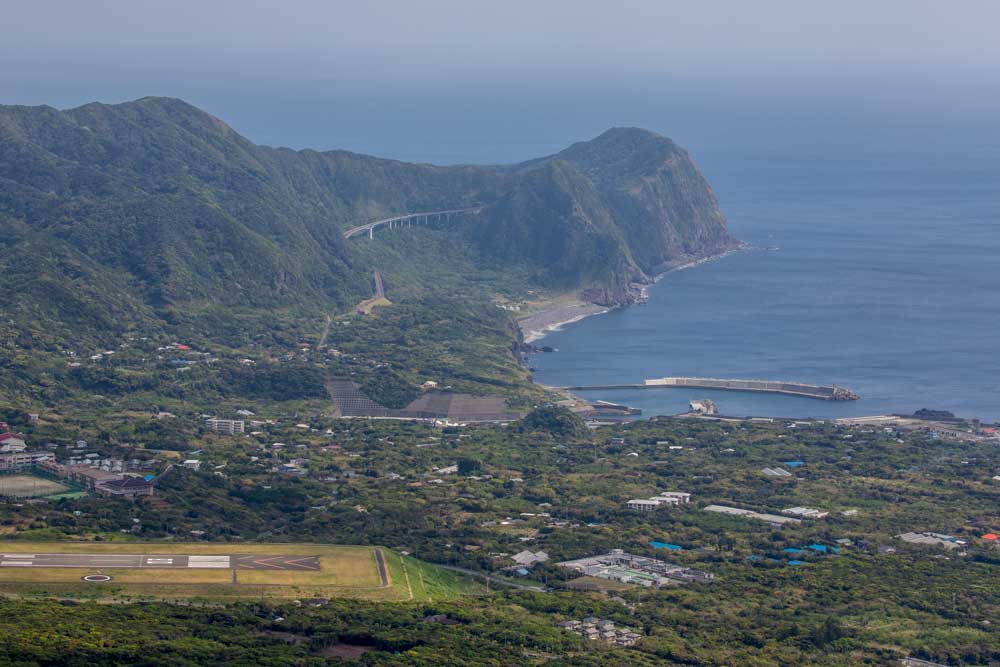 It was long believed that Hachijojima was uninhabited during Japan's early history, but primitive tools found by a junior high school student in 1962 led to an excavation and it was discovered that in fact people had lived on the island from as far back as 6,500 years ago. Later, during the Edo period, it was known as a place of exile for convicts, and during the 250 years of Tokugawa rule almost 2,000 were banished to the island.
Today the island has a permanent population of around 8,000 people and administratively is part of Tokyo Metropolis (as, for that matter, are the most southerly islands of Chichijima and Hahajima—who would have thought Tokyo's jurisdiction extended so far!).
The earliest flight to Hachijojima is 7:30am out of Haneda International Airport. I stayed at Heiwajima Onsen the night before (highly recommended for anyone with an early morning flight out of Haneda). The flight is only 45-minutes, and so by 9am I was out of Hachijojima airport and sitting in my small hire car ready to explore the island.
Hachijo Island is an island formed from two mountains (Mount Hachijo Fuji and Mount Mihara) with 90% of the population living in the flat plains in between. The island receives over 3,000mm of rainfall every year (Tokyo is about half of that) which, coupled with a slightly more tropical climate, means that most of the island is a mass of thick undergrowth, trees, and vegetation. If I averted my eyes from the road ahead, no matter which direction I looked all I saw was different shades of verdant green.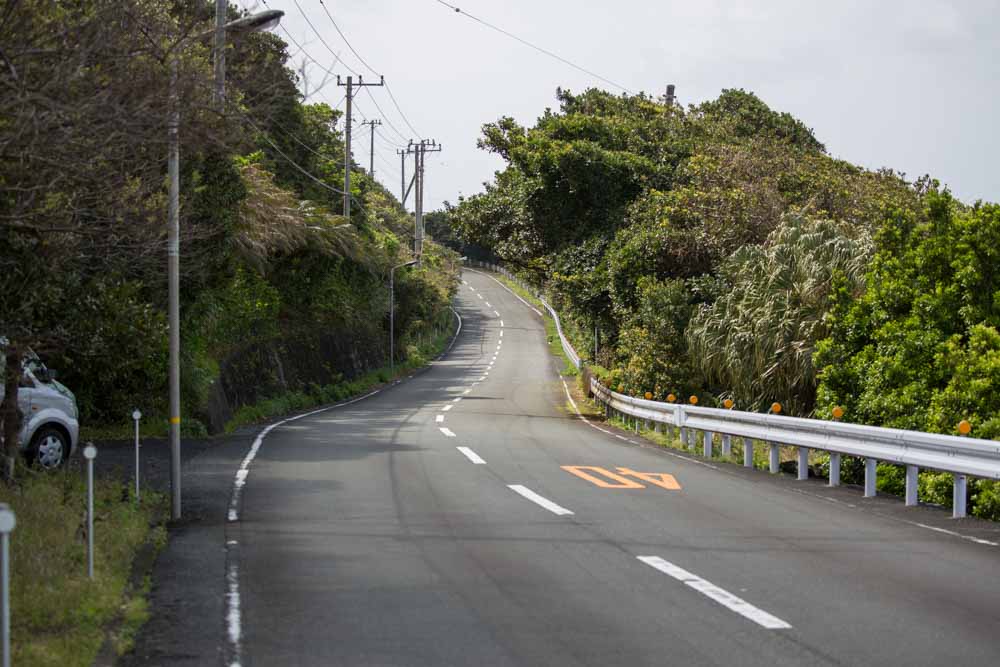 The natural beauty is one reason why many visit the island. The other is the hot springs. There are seven in total (including a foot spa), but the most famous two are Miharashi no Yu in Sueyoshi, which offers a spectacular view of the coast from the open-air bath, and Uramigataki Hot Spring in Nakanogo—a free onsen and one of the most picturesque I have ever visited. Incidentally, none of the onsen on the island have a rule prohibiting tattoos.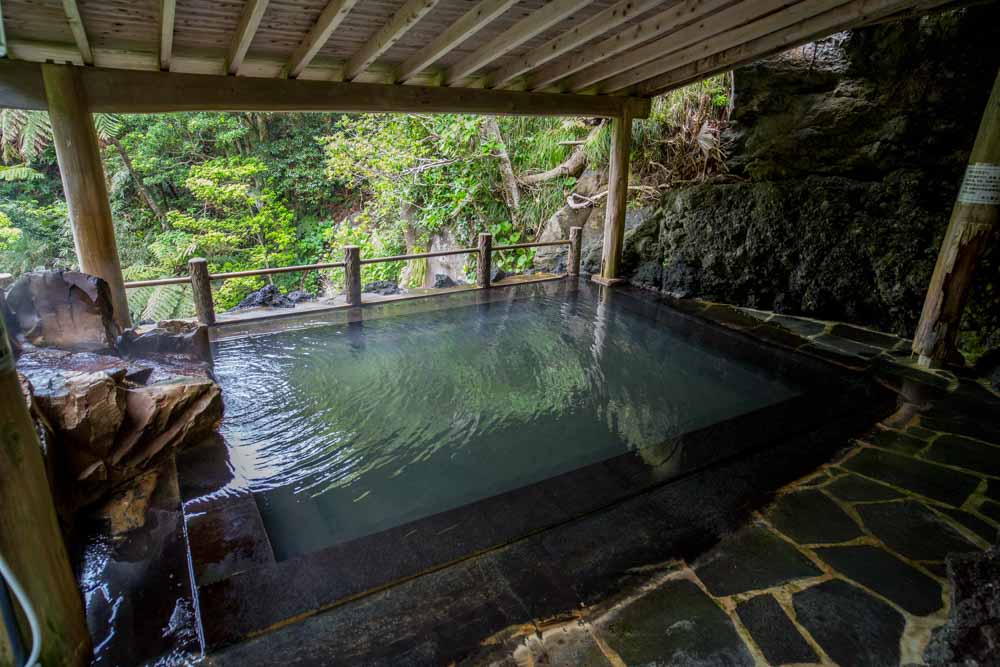 And then there's the local food. The green-leafed plant Ashitaba grows everywhere on the island and has for centuries been used in all manner of inventive ways in the food. Today it is used to flavour soba noodles, produce green beer, and in tempura (an absolute must when you visit). I had lunch at the soba restaurants Senryo and Meidaiikyuan and both were excellent. The island is also well-known for tobiou (flying fish), the meaty white flesh of which is used for sashimi and is all but impossible to find on the menu in Tokyo's many sushi restaurants.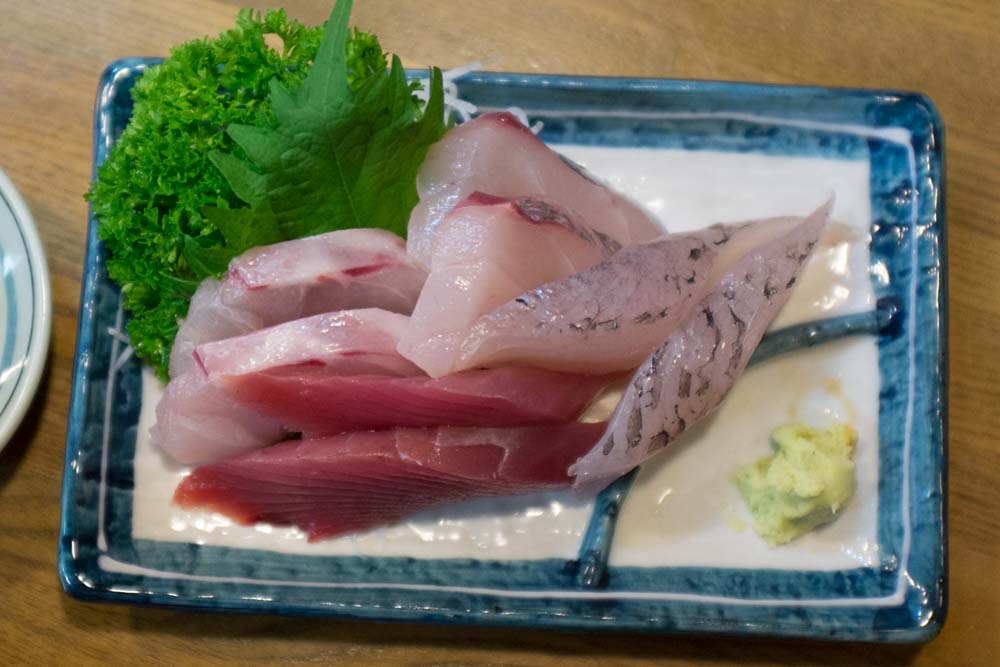 I stayed one night on the island with a departing flight at 5:10pm on Sunday (the last flight back to Tokyo). Over the weekend my little hire car with its whopping 600cc engine took me 150 kilometers around the island and up the mountain roads, and by the time of my departure on Sunday I can honestly say I'd seen everything in the guide pamphlets and then some. It is possible to see the main attractions on the island in a day trip from Tokyo (7:30am departure from Haneda and the 5:10pm flight back), but I would highly recommend staying one night. There are other attractions on the island beyond the onsen such as the Hachijojima History and Folk Museum, the Hachijo Botanical Garden, and the farm near the top of Mount Hachijo-Fuji (the observation deck of which provides one of the best views of the island).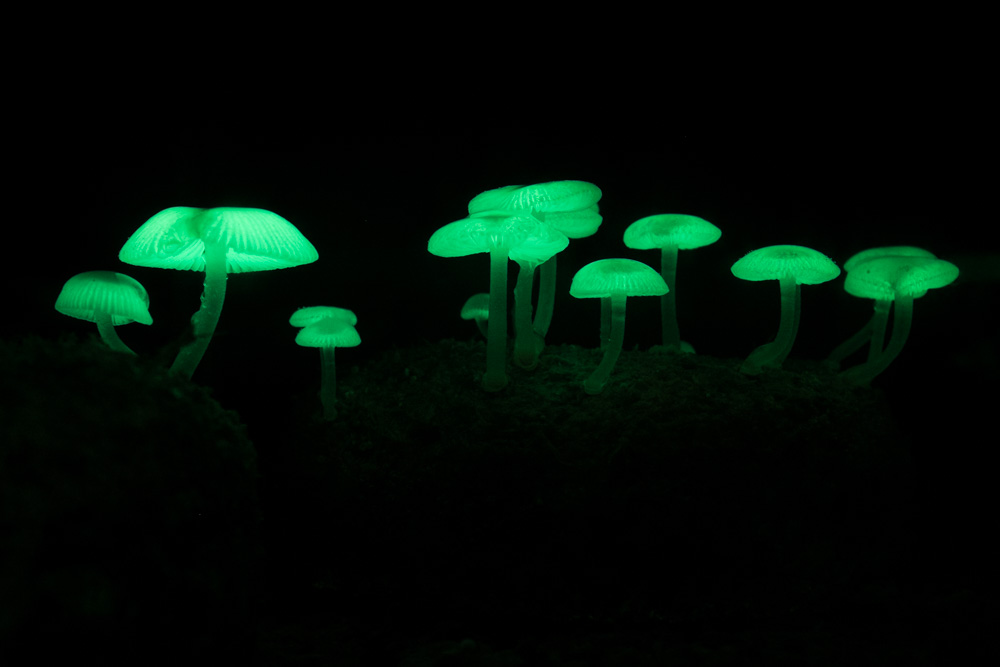 Getting to Hachijojima
ANA operates three flights per day out of Haneda International Airport (07:30, 12:15, 15:50) which take about 45-minutes. Hachijojima > Tokyo flights are at 09:00, 14:00, 17:10. Round trip flights are ¥22,000-30,000 depending on the season.
Access by boat is a little more arduous. High speed ferries depart from Takeshiba Passenger Ship Terminal near Hamamatsucho every day at 10:30pm and arrive at Hachijojima at 8:50am the following morning (the ferry also stops at Miyakejima and Mikurajima). Return ferries depart Hachijojima at 9:40am and arrive in Tokyo at 7:40pm. A standard ticket is about ¥8,000 each way. See the Tokaikisen website for further details (Japanese only).
Incidentally, if you do plan on going, you might want to time your trip for the annual Freesia Festival!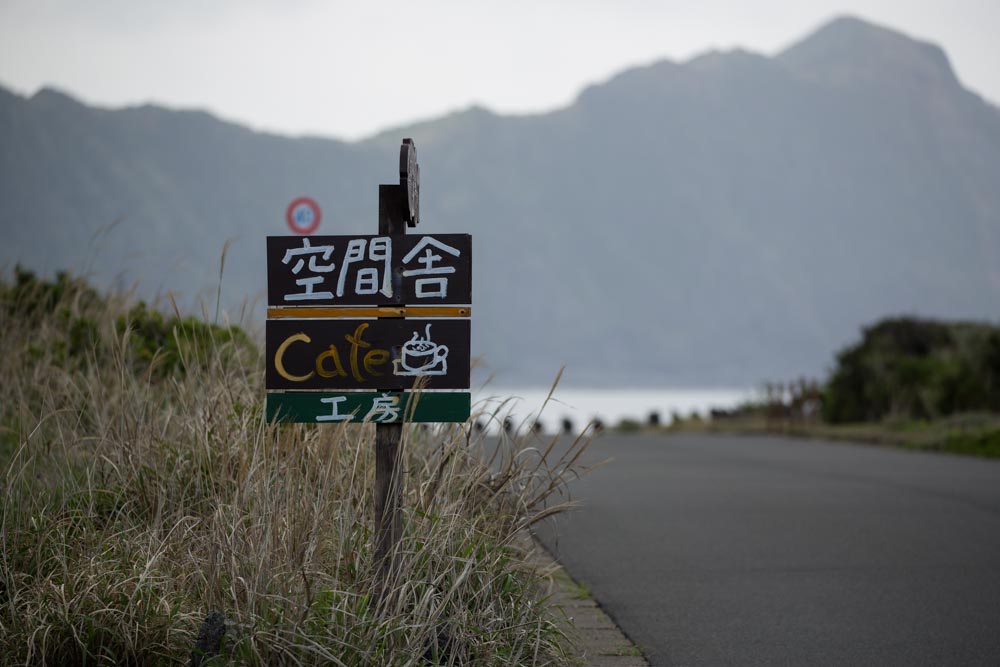 Getting Around
There are two local bus routes: one for the northern half and one for the southern half of the island. There are about six buses daily which arrive and depart once every couple of hours. While this does make it possible to see Hachijojima by bus, you need to plan your travels carefully and be prepared for some waiting. For these reasons I would strongly recommend hiring a car, not least because the picture-perfect landscapes and general remoteness will mean that you'll want to stop off here and there along the way.
You can loop the coastal road of Hachijojima in about 90-120 minutes, which should give you some idea of the size of the island. Car rental companies can be found near the airport (for some reference, the small car I rented from 9am Saturday to 4pm Sunday cost just over ¥6,000 plus petrol). Because of the natural beauty and the empty roads, I imagine seeing the island by motorbike or doing a cycling tour would also be great fun. In any case, having your own transport lets you see the island's hidden spots…