Strictly speaking, Tokyo refers to Tokyo Metropolis, the capital and one of Japan's 47 prefectures. It is an urban sprawl which is today home to over 13 million people—a constellation of cities that have, over the course of time, merged into one. Approximately three-quarters of the population of Tokyo Metropolis live in the eastern section of Tokyo in what are referred to as the "23 special wards", with the remainder living in outer Tokyo, which accounts for approximately two-thirds of the land area.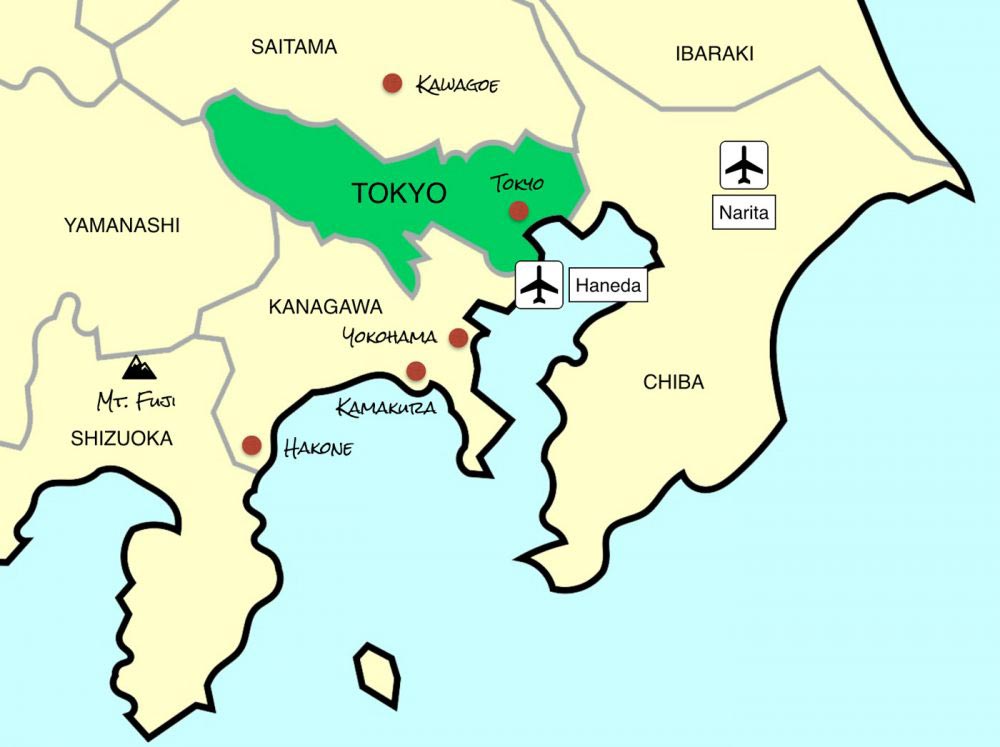 The 23 special wards, which rather confusingly refer to themselves as cities in English, are what most people really mean why they speak of "Tokyo". These 23 special wards have have been divided up into approximate geographical areas below. While there is no official breakdown of these 23 special wards, the area northeast of Edo Castle (now the grounds of Tokyo Imperial Palace) was historically referred to as "shitamachi" (literally, "downtown"), as it was here that the common folk used to dwell during the Edo period. The area to the west of the castle was referred to as yama-no-te ("foothills"), where many of the shogun's vassals held a place of residence. Today we think of this area as central Tokyo.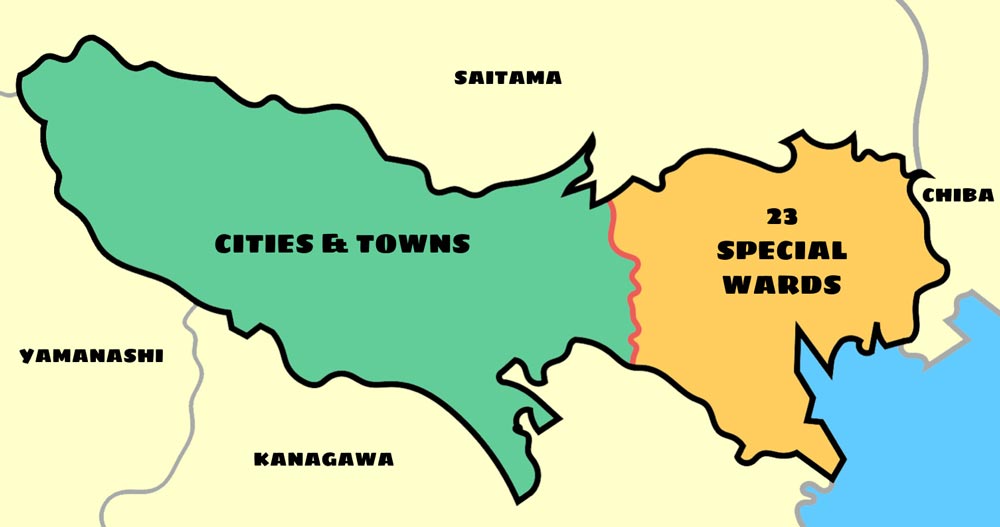 Most visitors will spend the majority of their time in the 23 special wards because many of the "must-dos" and "must-sees" are to be found here. However, the outlying regions to the west should not be overlooked if you truly want to experience the charms of the capital.
Earthquakes, fires, and the air raids of World War II have resulted in a Tokyo that is architecturally young compared with the capitals of Europe or Asia, and even structures such as Tokyo Imperial Palace, Nihombashi Bridge, and Meiji Shrine are barely 100 years old. But Tokyo's rich history lies in its culture and customs, which have weathered the rapid changes Japan has seen over the past 150 years, and it is this clash of new and old that makes Tokyo such a captivating and fascinating city.