Situated in a leafy suburb a 15-minute bus ride from Chofu Station, Jindaiji Temple and the surrounding area is something of a hidden tourist attraction. Indeed, it's hard to believe that this quaint village is but a short train ride away from the hubbub of Shibuya and central Tokyo.
Built in 733, Jindaiji is in fact the oldest temple in Tokyo after Sensoji in Asakusa. The temple's name comes from the water god Jinja Daio to whom the father of the Jindaiji's founder is said to have prayed to be with the woman he loved—she had been confined to an island by her parents who disapproved of the union. Shortly after praying, the tale goes, a turtle appeared out of nowhere and transported him on its back to the island so that they could be together again. The parents, upon hearing of this miracle, reconsidered their stance and eventually gave their blessing to the couple. The child which would be born from their marriage would later build the temple in honor of Jinja Daio.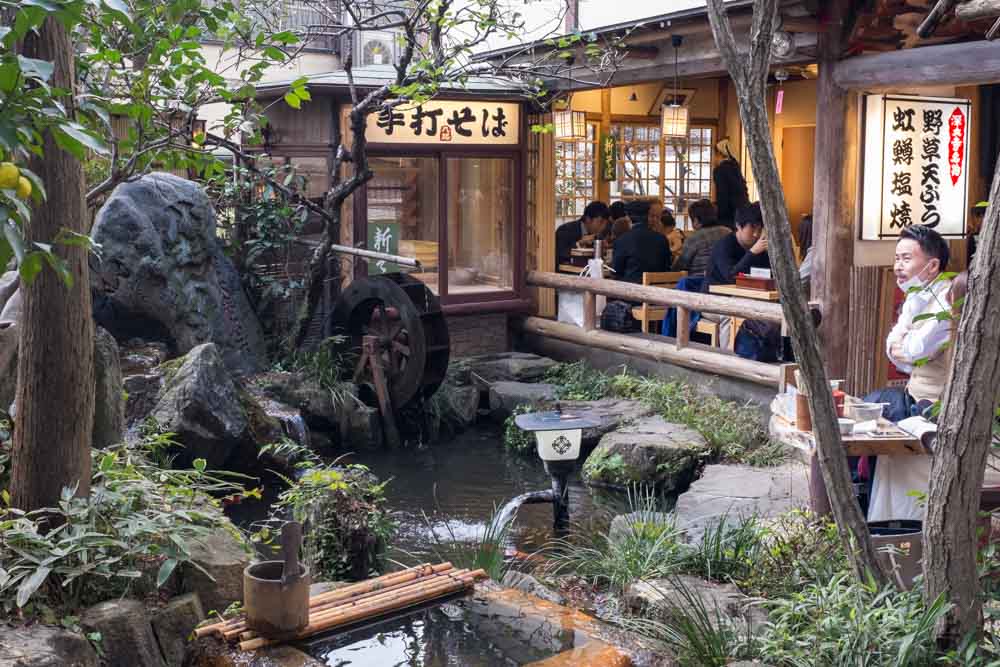 The Jindaiji Motomachi area is also famous for soba. During the Edo period, the peasants and farmers living in the area were forced to grow buckwheat on the land because the soil was not suited to the cultivation of rice crops. The soba allegedly owes its subsequent popularity to the head priest of Kaneiji Temple in Ueno (the head temple of the Tokugawa clan that was destroyed during the Meiji Restoration) who praised the quality of the soba when he came to visit Jindaiji. In any case, today traditional soba restaurants line the lanes and paths leading up to the temple, and people travel from afar to enjoy the area's famous cuisine and natural beauty.