Tokyo Disneyland and Tokyo Disneysea are actually located just outside Tokyo in the neighbouring prefecture of Chiba. Tokyo Disneyland opened in 1983 and was the first Disney park to be built outside the United States. Tokyo Disneyland opened in 2001 and today attracts almost as many visitors as Tokyo Disneyland. Both amusements parks are world class, but Tokyo Disneysea is more popular among couples and those without children because it has a better choice of restaurants which, unlike those at Disneyland, are allowed to serve alcohol.
Entrance fees are the same for both parks and multi-day passes are available for those who want to visit both. There is also an "After 6 Passport" which allows entrance to the park at discount rates after 6pm on Mondays to Fridays (excluding national holidays). See the official homepage for more details.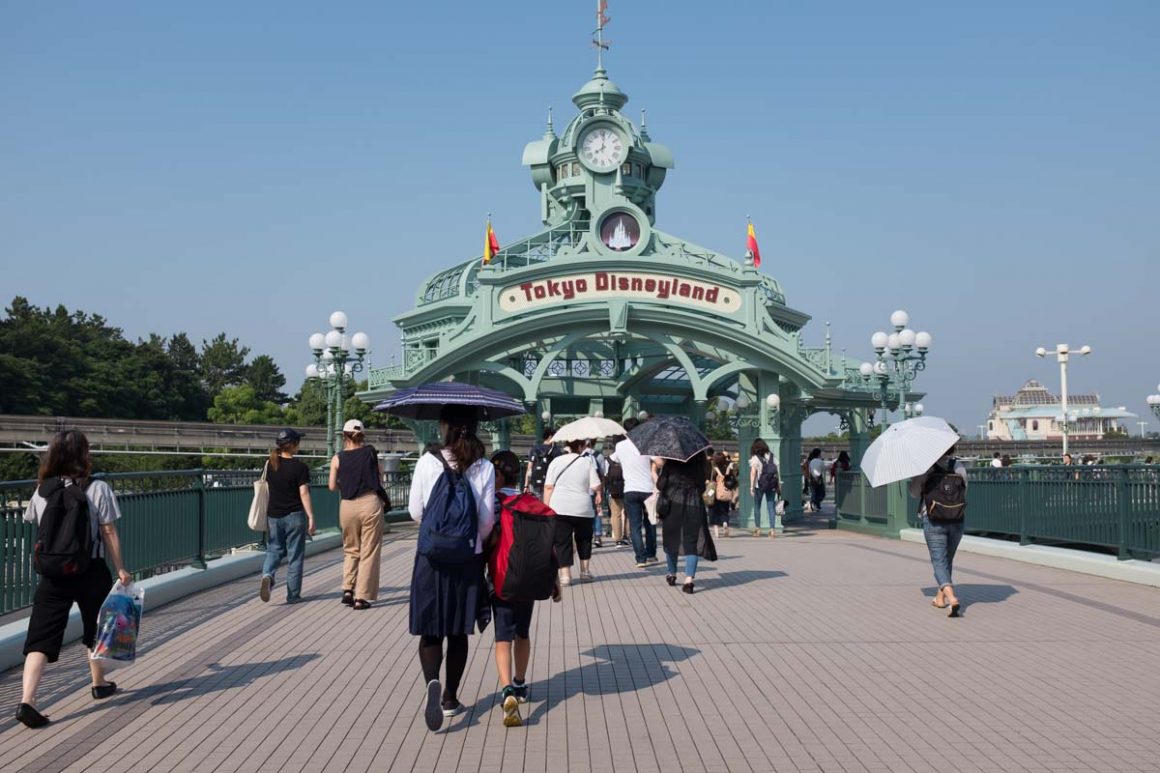 Tips to Enjoy the Parks
Firstly, if you can, visit on a weekday because the resorts are get very busy—in no small part due to the 22-minute journey time from Tokyo Station. Secondly, get to the park early because by midday the waiting time for the main attractions can be 2-3 hours. Thirdly, use the FASTPASS system. This is a system that lets you join a special line reserved for holders of a FASTPASS, reducing the queueing time to 10-30 minutes for rides that might otherwise have you waiting hours. FASTPASS tickets are only available on the more popular rides, where you will find designated ticket machines.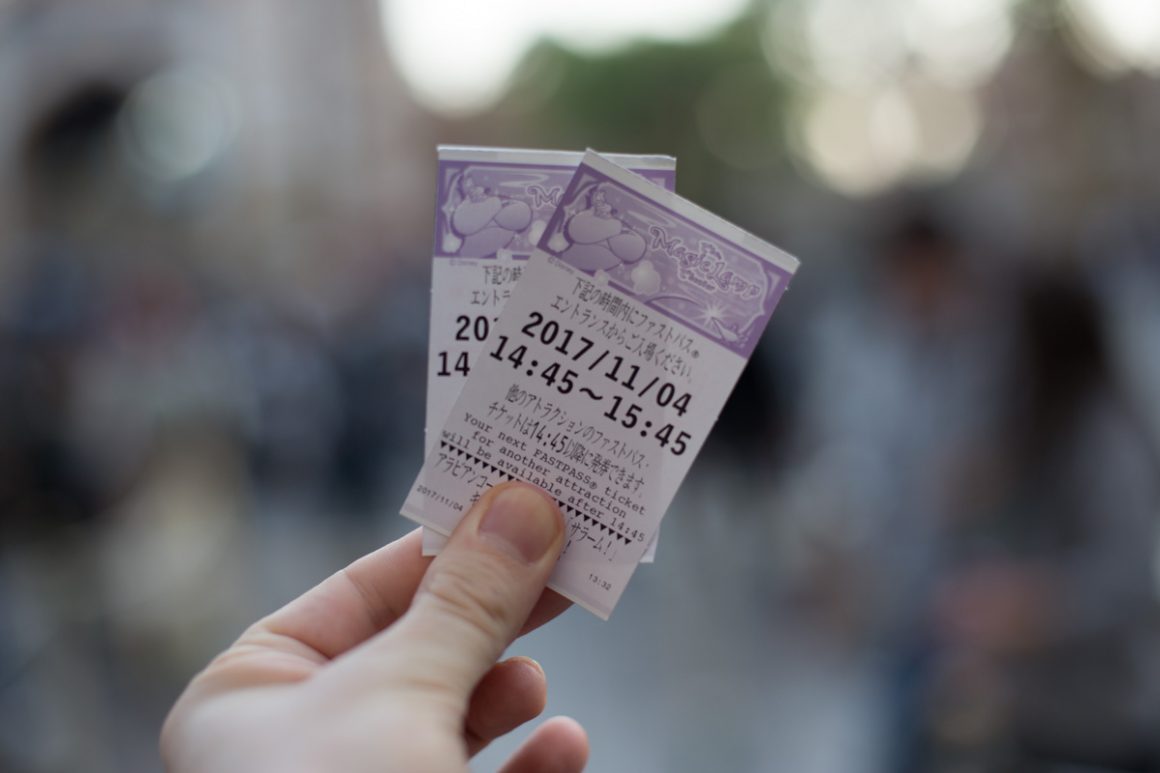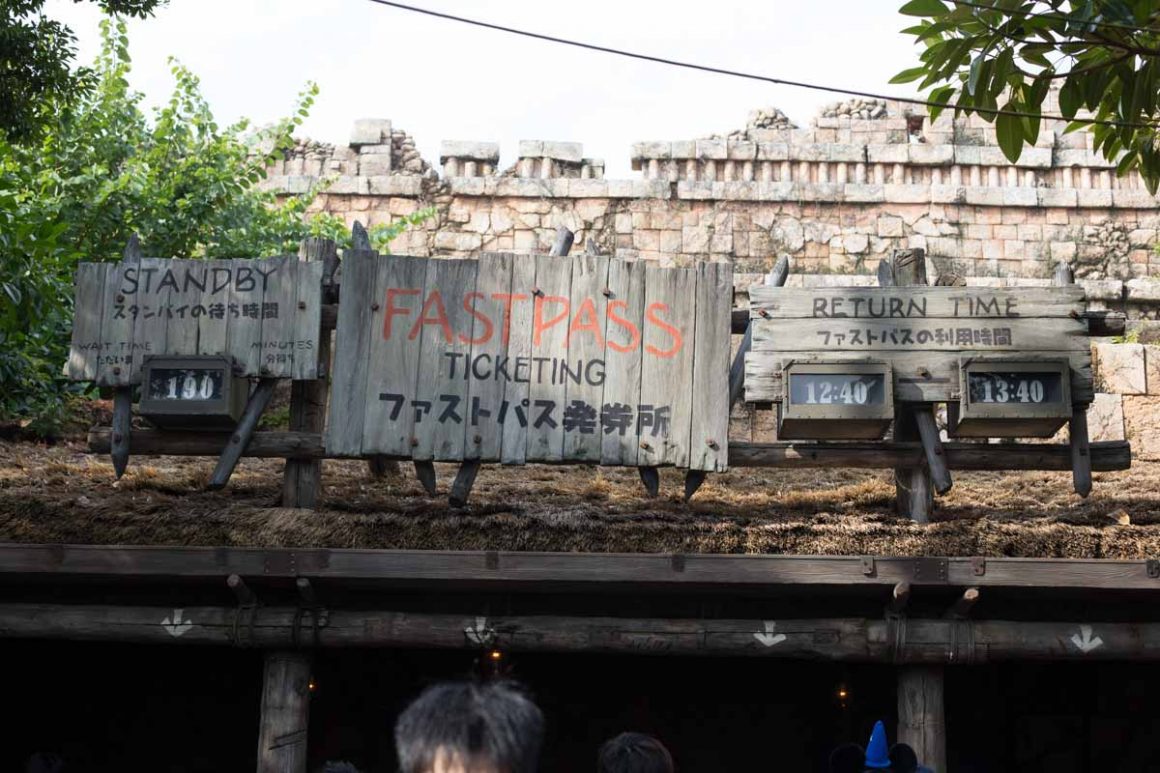 Above these machines a display will let you know the time period for which the FASTPASS tickets currently being issued are valid. For example, say you go to collect a FASTPASS at 11:00am, the screen might show a time period of 3:10pm to 4:10pm. If you come back with your FASTPASS between these times you will be able to join the FASTPASS queue; outside of these times and you will need to queue in the normal line. There is no additional charge for the FASTPASS, but the catch is that after collecting a FASTPASS there is a 2-hour "blackout period" during which you cannot claim another one. So if you collect a fastpass at 8:55am the ticket will state that you cannot collect your next fastpass until 10:55am. This is done to avoid people running around all the major attractions collecting FASTPASS tickets as soon as they enter the park. The upshot of this is that you could end up holding 2-4 fastpasses at any one time, and typically you will be able to get 3-6 FASTPASS tickets during the day depending on how long you spend in the park and how crowded the rides are. In any case, as soon as you enter the park you could collect one FASTPASS and then go and queue in the normal line at another key attraction while you wait for your blackout period to expire.
Finally, check out the times for the shows and parades at Disneyland and Disneysea before you visit, and be sure to catch the nightly fireworks displays at 8:30pm.