Tokyo's public transportation system is truly world class and makes the sprawling city easily accessible, and allows Japanese to commute in to Tokyo from other prefectures.
Trains & Subway
Tokyo's railway and subway train are efficient, punctual, and clean. They are so reliable, in fact, that at some Japanese companies if you are late for work and dare blame public transportation for your tardiness, you will be expected to submit a "Delay Certificate" from the station to convince your boss that you are telling the truth. All of which is made even more astounding because the Tokyo train network is by far the world's busiest, fulfilling 3.5 billion journeys every year. Of the 50 busiest stations in the world, all but 5 are in Japan with Tokyo's Shinjuku Station and its 4 million daily commuters taking the top spot.
But, as convenient as it is, the railway network can be confusing to visitors. Due to its sheer size the topological maps look like computer chip circuit boards and the stations themselves are a labyrinth of underground passage ways, department stores, stairs, and elevators. Compounding this is the fact that different companies operate different lines. This means that to make a journey from A to C with a change at B, you need to exit and re-enter ticket gates at B if A-B and B-C happen to be on lines run by different companies. Fortunately, spurred on by the Tokyo 2020 Olympics, Tokyo is becoming a more foreign-friendly city, and English language information pamphlets and signs are a common sight at all the stations.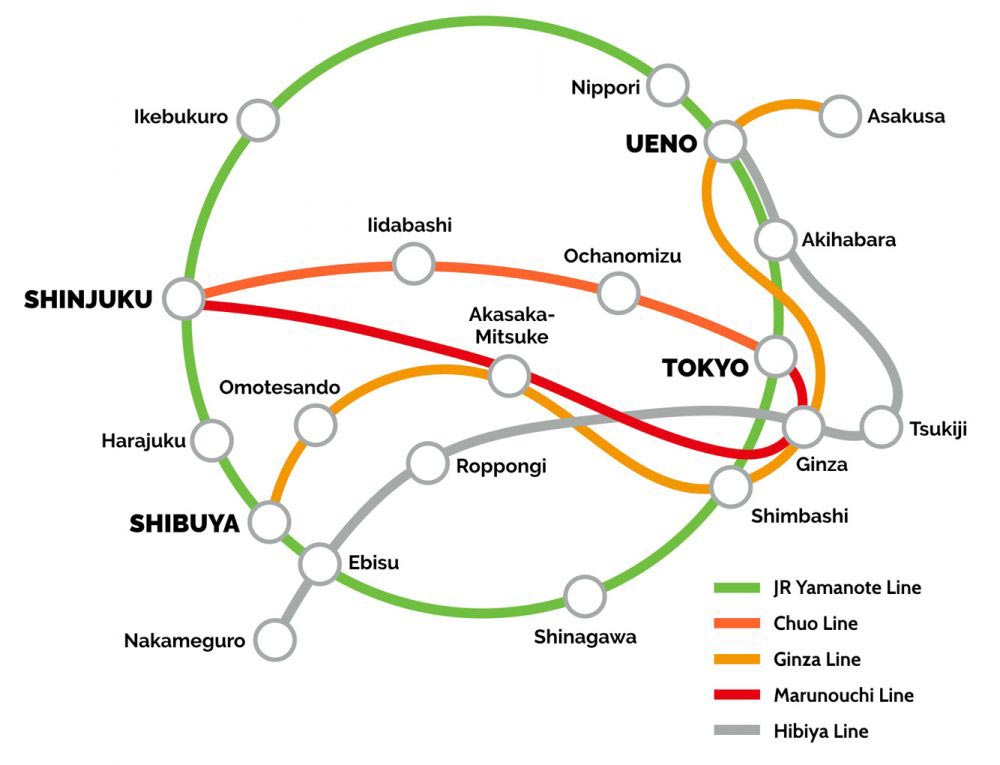 In Tokyo, the biggest operator is the East Japan Railway Company ("JR East" or "JR") which runs the famous Yamanote Line. This 35km track has been looping the capital and connecting all the major stations since 1925, and is used by 4 million people every day. The area inside the Yamanote Line is largely covered by the two subway companies: Toei Subways and Tokyo Metro.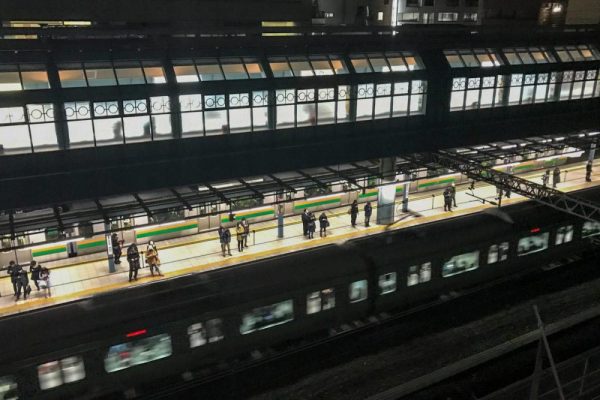 Is it expensive?
Fares are calculated on the distance travelled and each railway company in Tokyo has different charges, but a single journey within central Tokyo will typically cost between ¥150 and ¥300. There are many free apps you can use which calculate the cheapest, fastest, or most convenient way to get from A to B and free WIFI is available at all the stations. Moreover, you can use the Japan Rail Pass on all JR lines within the city (which includes the Yamanote Line). Unfortunately, there is no upper cap on fares and so constantly hopping on and off the trains will prove expensive if you don't have a pass. ¥1,000-1,500 per day is a reasonable estimate for the travel costs incurred for a full day of sightseeing in the capital.
What about day passes?
There are several day-passes available, but these either don't make economic sense, can't be used on JR lines, or both. Tokyo Metro, for instance, offers a 24-hour day pass for ¥600, but this won't cover the Yamanote Line which the majority of visitors will use. The best universal option is the JR Tokyo 1-Day Ticket which lets you ride JR and subways lines, as well as the Toei buses within the 23 special wards, but costs ¥1,600 (¥800 for children) and so only saves you money with heavy use.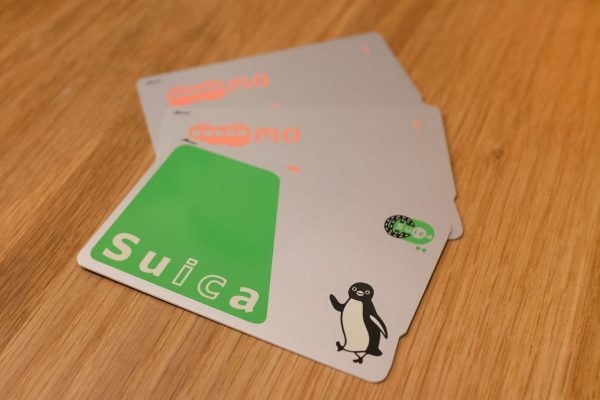 Most visitors are better off getting a Suica or Pasmo card (pre-charged travel cards like the Oyster card in London). They won't save you money but they will save you time as the pre-charge is valid on the JR and subway lines, as well as the bus network. You can also use the card at the vending machines and to pay for small items at convenience stores.
The Tokyo Metro map and JR East Railway train map can be downloaded via the links.
Buses
Tokyo Toei buses cover most of the area lying within the loop of the Yamanote Line. The fare is a flat ¥210 (¥110 for children). Unless you are staying some distance from a station, you will probably not need to use the buses in Tokyo. The network and routes are not easily to follow and there are few maps and instructions in English.
Taxis
Tokyo is one of the easiest cities in which to hail a taxi. There are approximately 50,000 operating in Tokyo (versus 23,000 black cabs in London and 10,000 yellow cabs in New York). Fares within the 23 special wards are fixed: ¥410 up to 1km and then ¥80 for every 240 meters thereafter. During the night these prices rise by 20%.
Taxi drivers usually speak little to no English so it's best to have the address written down on a piece of paper (there is no need to worry about them taking you round the houses—they are unfailingly honest and will always calculate the fare using the meter). Remember that the left rear passenger door is automatic, and that the rear right door does not open (to stop passengers walking out into traffic).