Odaiba (お台場) is an entertainment and shopping district which offers something for everyone (a small beach, restaurants, shopping malls, museums, and Tokyo's most famous onsen). Walking around Odaiba today it would be easy to forget the history of the island. The monorail that whisks you over the bridge from the mainland, the shopping malls with decked-walkways, the immaculate beach front, and the miniature Statue of Liberty all give the area something of an artificial "Disneyland" feel.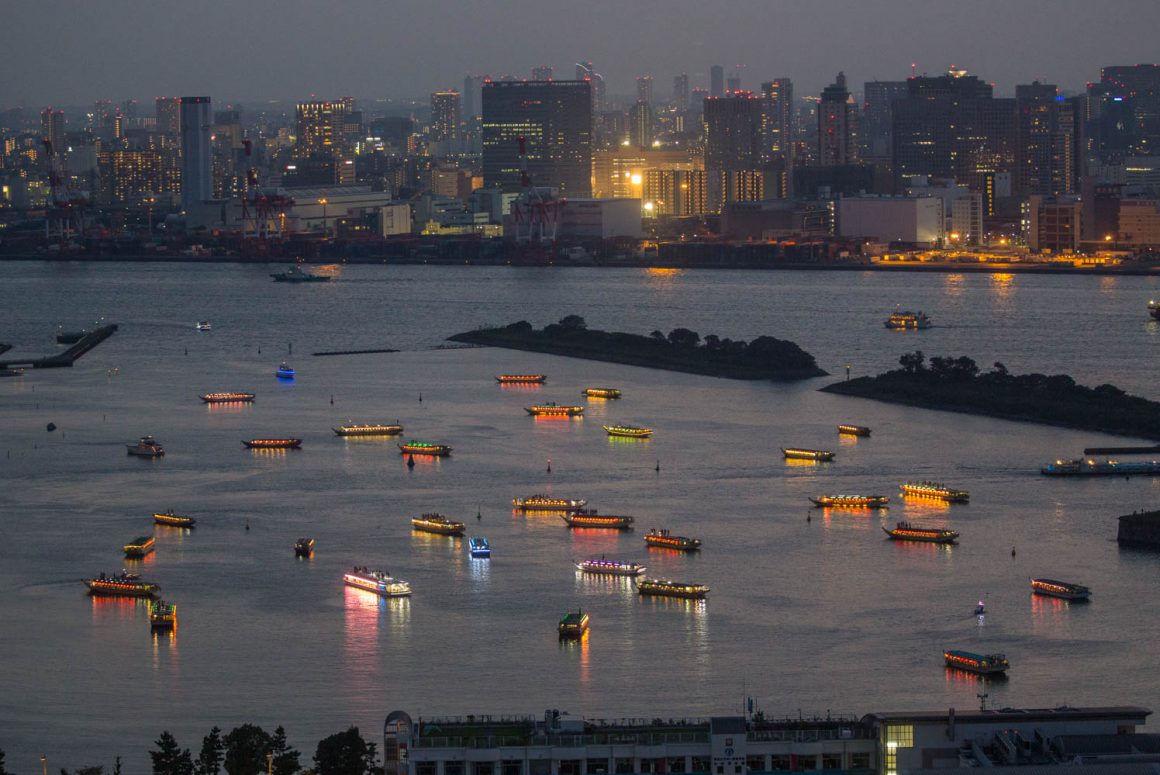 In fact, Odaiba was developed from fortress islands built under orders from the Tokugawa shogunate to protect the city from naval attack following the arrival of Commodore Perry's black ships in Edo Bay in 1853 (daiba means fort or battery; o is an honorific prefix). Eleven fortress islands were originally planned, but only six were completed and none were used: with the signing of the Harris Treaty in 1858, Japan opened its ports to international trade and emerged from almost 250 years of isolationism.
From the 1960s onwards four of the island forts were removed to improve shipping lanes or joined together by landfill to form the area we know today as Odaiba today. Just two remain: "Fortress 6", which can be seen from Rainbow Bridge, and "Fortress 3", which was opened to the public as Daiba Park in 1928 (you can still see the artillery emplacements in the park but the cannons have since been moved to Yasukuni Shrine).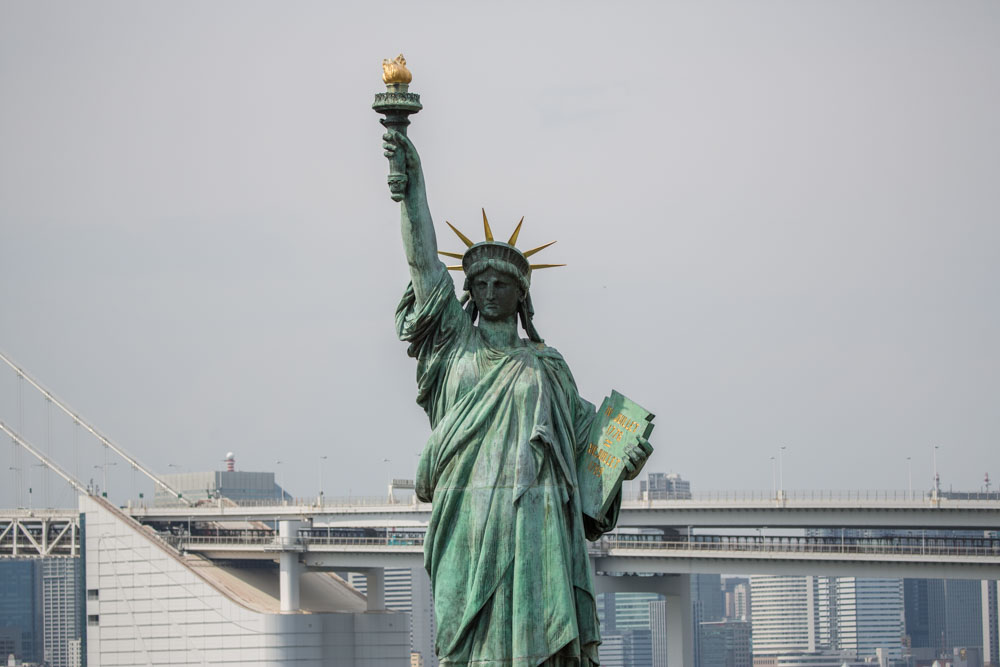 Shopping is the main attraction today, and visitors are not struggling for choice. Near the waterfront there is Aqua City Odaiba and Decks Tokyo Beach, the later of which includes a Sega games arcade and Tokyo's Madame Tussauds. A little way east you have slightly more upmarket shopping at VenusFort, an amusement complex designed in an 18th century European style, and Palette Town with one of the world's largest Ferris wheels is located just next door.