Despite for a long time being Tokyo's main airport for international flights, Narita International Airport is in fact located in the adjacent prefecture of Chiba, approximately 55km from Tokyo Station. Fortunately, there are number of ways you get to central Tokyo quickly.
Train
There are two express trains—the Narita Express and the Narita Skyliner—and the ordinary train. The Narita Express is the fastest and most convenient, but is the most expensive.
Narita Express
The Narita Express whisks you direct to Tokyo Station in just under an hour for ¥3,020. The train also goes to Shinagawa, Shibuya, Shinjuku, and Ikebukuro. All seats on the trains are reserved and so you need to purchase a ticket at the machines beforehand; although it is also possible to get a ticket on the train for the same price.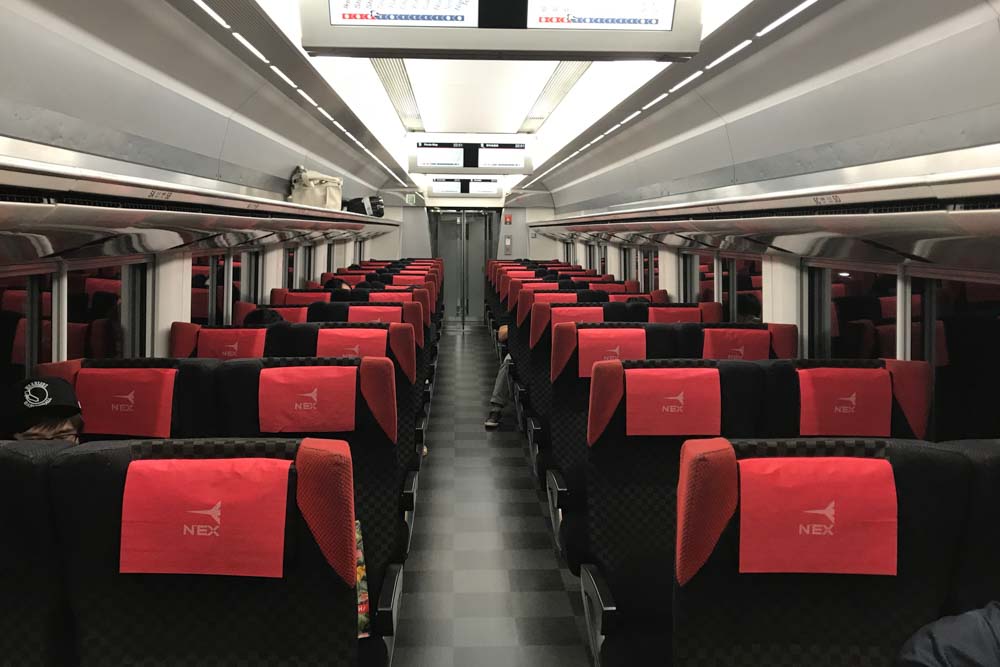 The Narita Express itself is spacious and there are luggage racks in each carriage and overhead compartments to store smaller bags. Announcements are multi-lingual and the displays make it clear when the train will arrive and at which stop; however, the train does not spend long at each station and so you need to grab your luggage beforehand.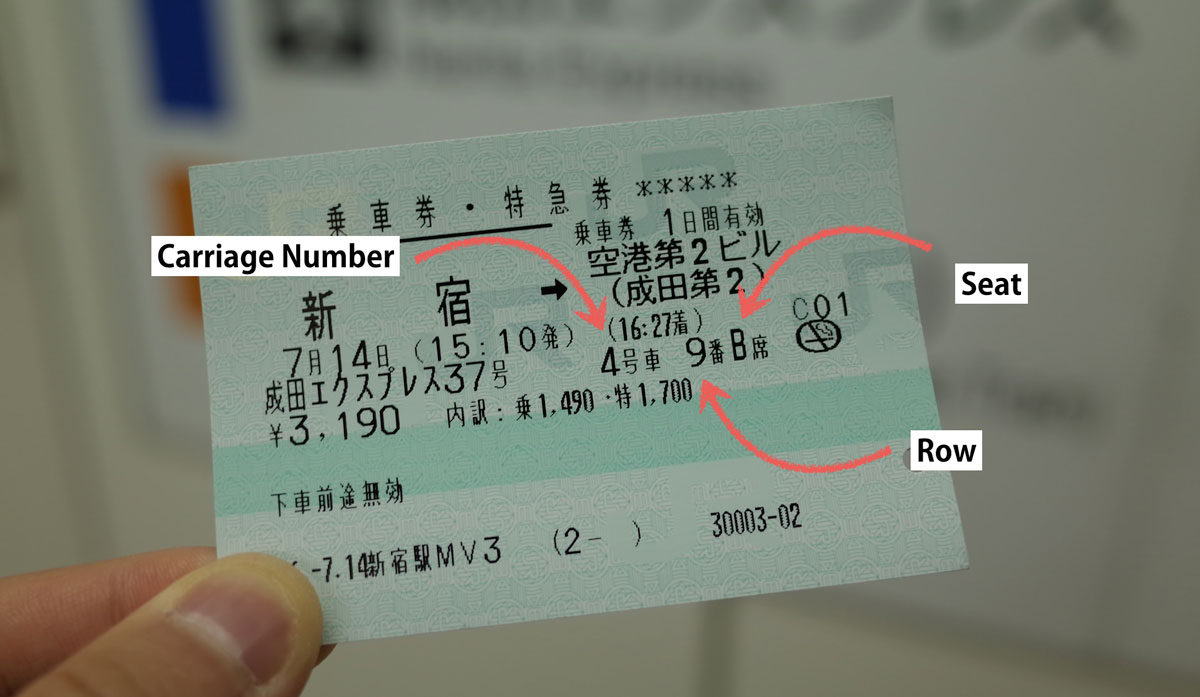 Narita Skyliner
The Narita Skyliner takes about the same time and costs but ¥2,600 involves a change at Nippori Station to either the Yamanote Line or the Keihin-Tokoku Line—a nuisance with luggage. In total it costs about ¥2,600 to Tokyo Station. The Yamanote Line is Tokyo's most famous train line and loops the city connecting all of the major stations transport hubs such as Ikebukuro, Shinjuku, and Shibuya.
Keisei Line
You can also take the ordinary train on the Keisei Line for about ¥1,200 which gets you to Tokyo Station in just over 90 minutes. This also involves a change at Nippori Station.
Bus
There are two bus services from Narita Airport: the Keisei Bus (also called the "Tokyo Shuttle") and the Airport Limousine.
Tokyo Shuttle
The Tokyo Shuttle is the cheapest at about ¥1,000 (¥900 if you book in advance through the website).
Airport Limousine
The Airport Limousine is slightly more luxurious and stops at many of the popular destinations throughout the capital (including some of the major hotels). You can see a list of destinations here. It is, however, considerably more expensive—¥3,100 one-way and ¥4,500 return (half price for children).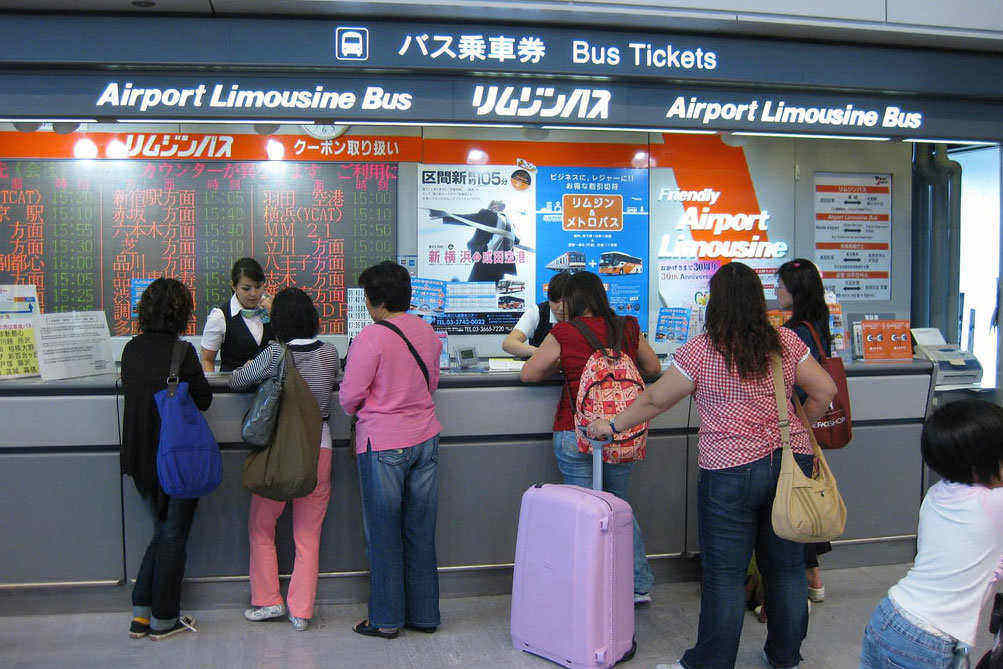 Taxi
A taxi from the airport costs ¥25,000-30,000 and takes 60-90 minutes to central Tokyo.