The two kanji that make up the word onsen (温泉) mean "hot" and "source", respectively. While this is the fundamental definition of a hot spring, to be officially recognised as an onsen in Japan a hot spring must meet one of two criteria:
The water must be at least 25°C

at the source

It must meet one of 19 criteria relating to the mineral content of the water. These criteria are stipulations such as: metaboric acid (HBO2) greater than 5mg per 1kg, hydrogen ion greater than 1mg per 1kg, and so on
Public bathing at the onsen is by no means a recent phenomenon in Japanese culture. References in the Kogiji—the oldest extant chronicle in Japan—show that Japanese have been bathing in the hot springs for well over a thousand years, and there are many historical accounts of feudal lords having their own favourite onsen spots (kakushiyu) where they may have let their samurai bathe after battle (the onsen has long been known for its healing qualities).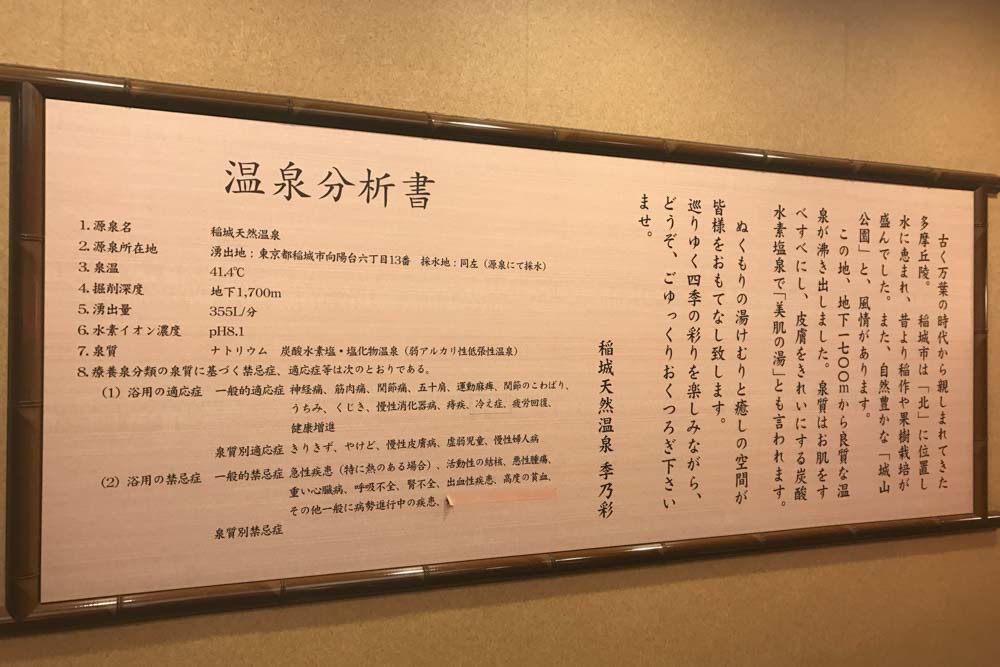 Today, the onsen have a strong association with regional Japan and there are countless onsen towns dotted up and down the country. From Tokyo, Hakone is the most famous (and easily accessible) onsen region, but there are many others within an hour on the Shinkansen. The facilities listed on this website are mostly day onsen—hot spring facilities that do not offer overnight accommodation. They are closer to day retreats in that the services offered often include massages, hot stone spas, relaxation areas, restaurants, and, at some onsen, even hair salons. Prices vary from ¥500 to ¥2,500 for use of the baths with an additional charge for these other services.
For those travelling on a budget who want to experience the bathing culture in Japan the day onsen are an excellent option (an overnight stay at a ryokan would typically cost between ¥15,000 to ¥25,000+ per person per night). And because the day onsen are dedicated hot springs facilities, the bathing area (and thus the number and variety of baths) is usually far greater than at the ryokan, which are only catering for a limited number of staying guests.
So what's a sento?
While the onsen exist for the pleasure of relaxation and the health benefits of bathing in nutrient-rich water, the sento are local establishments which serve the far more practical need of daily hygiene. Indeed, the two kanji which make up the word sento (銭湯) mean "coin" and "hot water". In other words, you are simply buying hot water heated from the water supply just like you would if you ran a bath at home.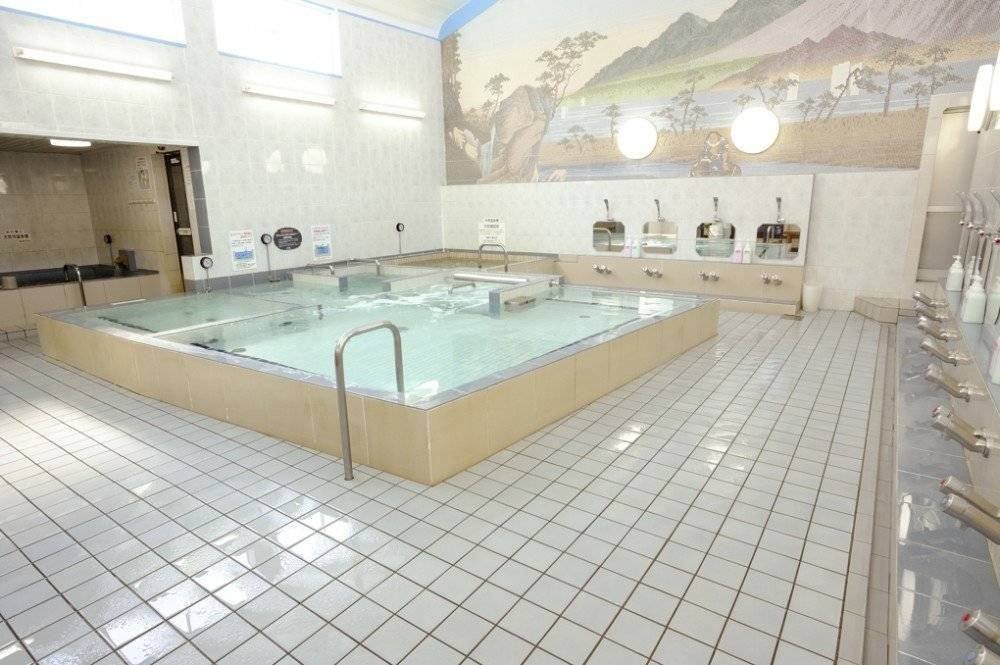 Sento numbers grew significantly in the post-war era as the population exploded. Cities became more densely packed, houses got smaller, and many families bathed at their local sento as not all homes had a bathtub. During their heyday in the mid 1960s statistics suggest that there were well over 20,000 sento throughout the country. Obviously times have changed and today they number less than 5,000 with maybe 500-600 in Tokyo, but they are still a fairly common sight in the residential areas and provide a unique opportunity to peek into another aspect of Japanese culture. In Tokyo, entrance is ¥460 (prices are fixed by the Tokyo Sento Association) but sometimes you need to bring your own shampoo and body wash.
Into this mix of onsen and sento you also have the "super sento" (suupaa sento): bathing houses that offer a wide variety of bathtubs, saunas, and other services, but do not use the natural water that would otherwise give them the status of onsen. Edoyu in Ryogoku, for example, is as refined and elegant as any other public bathing establishment, and at ¥2,380 is among the most expensive. But is, technically, a super sento, as unfitting as this might seem.