Shinjuku (新宿) is a major transportation hub and commercial district in western Tokyo and, along with Shibuya, one of the most famous areas of the capital for tourists. It is truly a city within a city. The station itself, through which almost 4 million commuters pass every day, is a huge warren of passageways, underground shopping malls, and restaurants. And once you have made your way outside via one of the 60 or so exits you will find department stores, cinema complexes, the red-light district of Kabukicho, along with the dilapidated drinking alleyways of Omoide Yokocho and Golden Gai, waiting to be explored.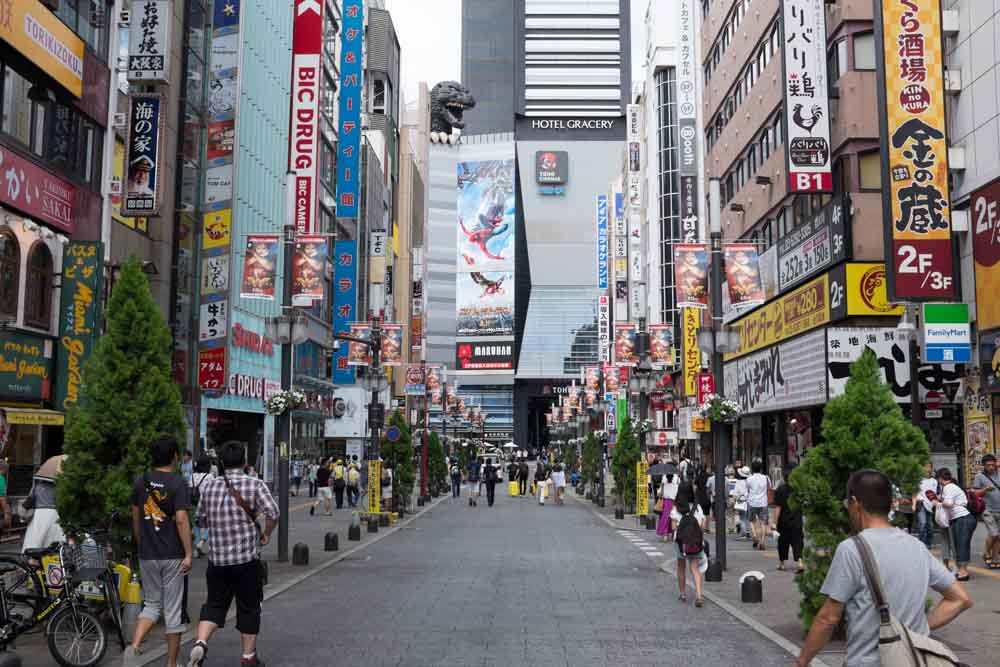 East Area
The east area is the main commercial district where you can find all the major department stores of Japan, along with brands like Zara, Uniqlo, and H&M. The area has two main roads running through it: Shinjuku Dori and Yasukuni Dori. Kabukicho is the area to the north of Yasukuni Dori.
West Area
The west area contains another commercial district, smaller than the one to the east of the station, and with more of a focus on cheap restaurants and bars rather than shopping.
South Area
Crossing the main road from the South Exit of JR Shinjuku Station will take you out onto Shinjuku Southern Terrace, a commercial zone with a footbridge across to the department stores Takashimaya and Tokyu Hands.
The History of Shinjuku
In 1601 five routes leading out of Nihombashi were marked for construction. At certain intervals along each, lodges with shelters for horses were built so that travelers could rest overnight on their long journey. One of these highways, Koshukaido, connected Nihombashi with Shimosuwa in Nagano Prefecture. However, the distance between Nihombashi and the first station post was too far, resulting in complaints from weary travelers, and so in 1698 a new post was built in what is today Shinjuku (shin means "new" and juku means "lodgings").