At the beginning of summer fireflies emerge for mating season and emit a special glow—understood mainly to be used to attract potential mates—much to the delight of onlookers. If you didn't grow up in warmer climates watching these winged beetles dance in the night can be particularly magical.
In Japan, genji-botaru and heike-botaru are the two most common species. The genji-botaru is one of the larger species of fireflies and the heike-botaru is one of the smallest. Because they breed near streams and wetlands the countryside of Japan is the best place to see them; however, there are a number of viewing spots in and around Tokyo, and a handful of local festivals to celebrate this phenomenon of nature.
Kugayama Firefly Festival
Just 12 minutes on the rapid train from Shibuya, the Kugayama Firefly Festival is one of the closest places to central Tokyo where you can see fireflies in their natural environment. You do have to queue and peer through branches and leaves, but the riverbanks of Tamagawa Josui River do have a number of the little things glowing at night.
Fussa Firefly Festival
The most famous of these in Tokyo is the Fussa Firefly Festival where over 500 heike-botaru are released in the aptly named Fussa Firefly Park. The event only lasts one evening and attracts large crowds, but there is also an accompanying festival from 1pm to enjoy.
Adachi Park of Living Things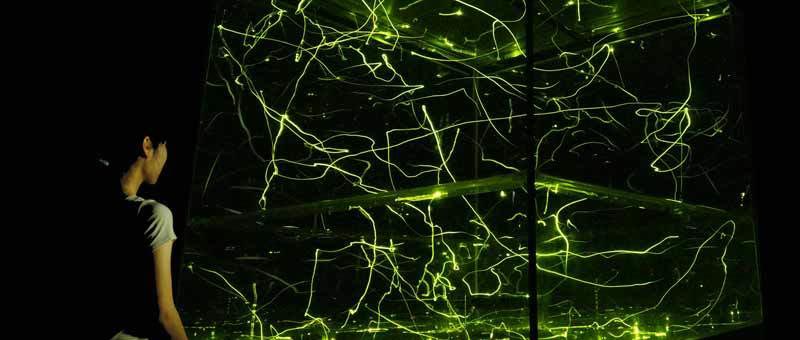 Another option is to make your way to the Adachi Park of Living Things (Adachi-ku Seibutsu-en) which has a special glass box holding about 100 of the little things. The event typically lasts for three weeks, and although seeing the fireflies in their natural surroundings is more thrilling, trapping them in a big box at least guarantees you'll see more than a handful glowing.
Yuyake Koyake Fureai no Sato
So this firefly event is technically in Tokyo, but it's far out to the west in the mountains passed Hachioji. It takes the best part of two hours to get there, but good things come to those who travel; namely, 2,500 fireflies dancing along the small river running through the Yuyake Koyake Fureai no Sato recreation site. Its relatively remote location also means that you can hope to avoid the crowds that are unavoidable in the central Tokyo firefly events. See the website for more details.
Hotel Chinzanso Firefly Evening
Hotel Chinzanso Tokyo in Bunkyo Ward offers a more intimate firefly viewing experience. The hotel garden has a small stream running through it and this has been the breeding ground for fireflies since the 1950s. See here for more details.
Other Places
Sumida Aquarium runs a four day Firefly Night (Hotaru no Yoru) event in mid-June where visitors can view fireflies in a special glass box, and if you still find that you're ending the summer having not seen any at all, there's always Tobu Zoo in Saitama which has a "Hotariumu" where you can see fireflies all year round and in all stages of their development. It is a good 80-minutes on the train from Tokyo Station, however.