Shibamata (柴又) is a temple town located in Katsushika Ward a 30-minute train ride from Ueno. Among Japanese, it is known as the setting for the film series otoko wa tsurai yo ("It's Tough Being a Man"), 48 installments of which were made between the late 1960s and the mid-1990s. The premise of all the films was essentially the same: the main character, Kuruma Torajiro (or Tora-san, as he's affectionately known), a traveling salesman, returns to his hometown of Shibamata. At some point, he falls in love with the female lead (his "Madonna") only to face rejection when she ends up with another man, at which point he heads off on his travels again all the time yearning to return home to Shibamata. Indeed, Shibamata was chosen as Tora-san's hometown precisely because it evokes a sort of salt-of-the-earth sense of homeliness to which many Japanese—no matter where they are from—can relate.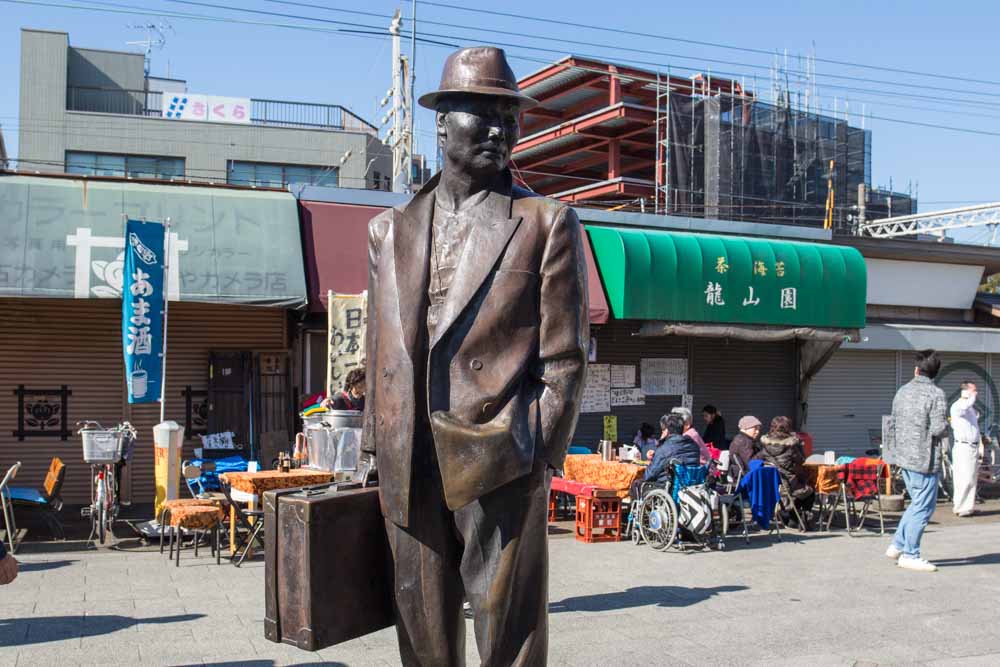 The bronze statue of Tora-san is the first thing visitors to Shibamata will see when they come out of the station ticket gates. There will always be a group of Japanese tourists having their picture taken next to it. Even if the film series doesn't mean anything to you, it is an obligatory photograph you'll need to proudly state, "I've been to Shibamata"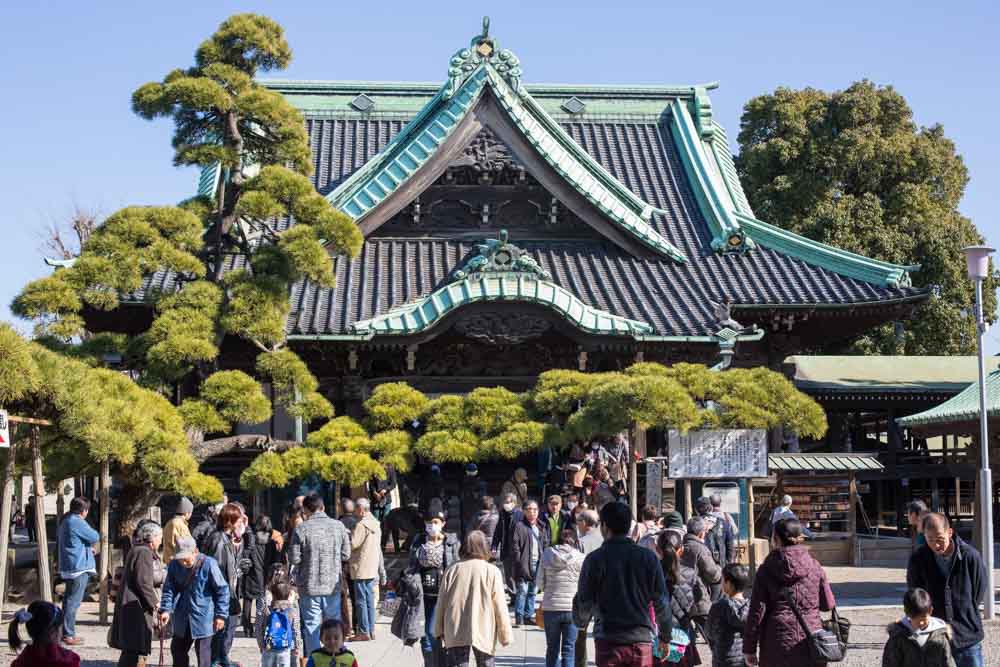 The main attraction, however, is the shopping street—a 200-meter long pedestrian walkway lined either side with soba and tempura restaurants, gift shops, and stalls selling Japanese sweets and local delicacies. At the end of the street is Taishakuten Daikyoji Temple, the main Buddhist temple in the area and one of the most delightful in Tokyo.
Hidden down its backstreets are numerous smaller temples, as well as Yamamoto-tei, a former residence of a local businessman and superb example of Japanese sukiya-zukuri architecture. There is also Tora-san Museum, a small building dedicated to the film series and its director, Yoji Yamada.