Tokyo International Airport—more commonly known as Haneda Airport—is 15km from Tokyo Station in Ota Ward. It has facilities to compete with any of the world's best airports: "Edo Koji"—a line of gourmet restaurants and shops in an area designed to look like Edo—sits on the 4th floor, while the 5th floor is home to "Tokyo Pop Town", an amusement area which also has an outside observation deck where you can see the planes below. Its proximity to central Tokyo versus Narita Airport means it is preferable to fly into Haneda Airport, all else being equal.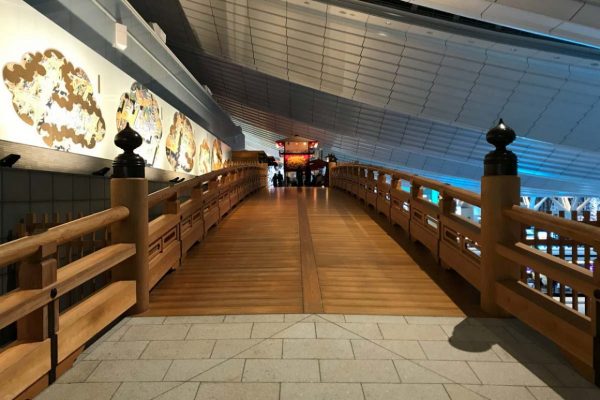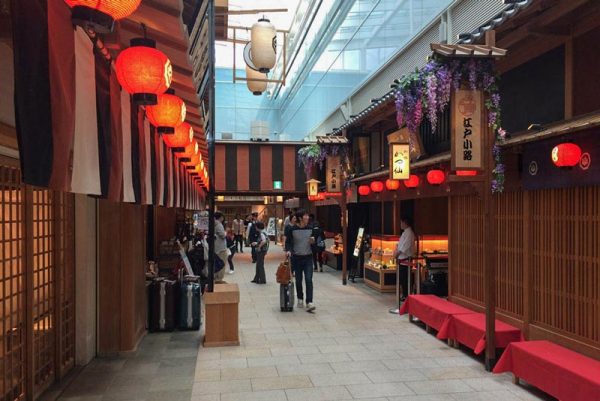 Getting to Central Tokyo from Haneda

Train
Keikyu Line (京急線). The Keikyu Line takes you to Keikyu Shinagawa Station for about ¥400 in 23 minutes—13 minutes if you catch the Airport Limited Express. Shinagawa is a transport hub connected to the other major stations by the famous Yamanote Line that loops the city.
Tokyo Monorail (東京モノレール). The Tokyo Monorail goes direct to Hamamatsucho Station (also on the Yamanote Line) for about ¥630 and takes 13 minutes if you ride the Airport Express (20 minutes, otherwise).
Bus
Airport Limousine runs a bus service from Haneda which costs about ¥1,000 to Tokyo Station (half price for children). The journey takes 30-40 minutes. Buses depart every 30-60 minutes.
Taxi
A taxi from the rank will cost about ¥7,000 to Tokyo Station and take 25-35 minutes. Note that taxi fares in Tokyo rise 20% between 10pm and 5am.
Can I sleep at Haneda Airport?
Yes, there are a limited number of places to sleep but only in the International Terminal. There are many benches located near the departure counters as well as on the restaurant floor above, but the best place is under the replica of Nihombashi Bridge: it's dark, the benches are flat, and there is a good amount of ground space if you have a sleeping bag or a roll-up mattress.
If you do have a very early morning flight from Haneda and don't fancy the hotel rates then Heiwajima Onsen's overnight package (which includes a shuttle bus the airport) is well worth considering.