There seems to be an enduring mantra that Tokyo is the most expensive city in the world. In fact, while Tokyo, like any major metropolis, can burn a hole in your wallet, there are many ways to see the city on a budget. Below are some tips for the cost-conscious traveler.
Choose Your Timing
Timing can make all the difference, and to get cheap flights and hotels you need to be aware of the seasonal events and periods of public holidays when prices can double or even treble. The four main periods to avoid are below.
End of March until early April because of the cherry blossoms
End of April to early May because of "Golden Week", a string of public holidays when many travel in Japan or go abroad
Mid-August because many Japanese travel back home to visit relatives for o-bon
New Year because many Japanese travel back to their hometowns
The off-peak period between November and February is an excellent time to visit the country if you don't mind the cold—very little rain and cloudless, blue skies.
Lunch
All good traveling must involve food, and it would be a tragedy to visit Tokyo and not experience the wonders and delights of Japanese cuisine. Now to be clear, some of the menus in the high-rise towers and in the side streets of Ginza or Kagurazaka would have many baulking at the prices, but this is the case in just about any major city. What makes Tokyo a delight for the food-lover on a budget is lunch.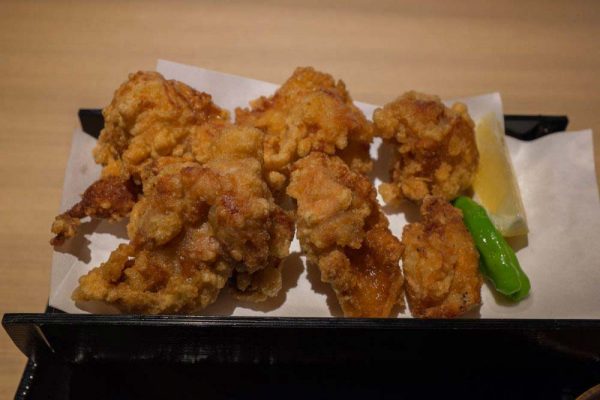 In many other cities office workers run out at lunch, grab a sandwich or a salad, and return to their desks to eat. Not so in Tokyo. There is a very ingrained culture of office workers heading out to restaurants for a lunch set (called teishoku), and the fierce competition means that prices are practically fixed at ¥1,000. And it's not just your run-of-the-mill chain restaurants that get in on the act; more expensive establishments that would typically charge upwards of ¥5,000 for an evening dinner offer lunch sets for ¥1,000-2,000. Want to eat at the window counter of that high-rise overlooking Tokyo Bay but can't afford the ¥8,000 dinner will cost? Head there at lunch and enjoy one of their lunch sets for ¥1,500! And this is Tokyo, the customer service capital of the world, so don't worry about standards dropping along with the price.
Day Onsen
The hot springs should have their place on any travel itinerary. Unfortunately, a stay at a ryokan will set you back ¥15,000-25,000 per person per night—and that's before you factor in the cost of getting there. Fortunately, there are many day onsen dotted around the capital that offer an equally good insight into the bathing culture. These day onsen are not always well-known even among Japanese, and are certainly a little off the beaten track for tourists, hidden as they are in the backstreets. Prices vary between ¥500 and ¥2,500 for the baths, and many facilities also offer reasonably priced menus with traditional, local food.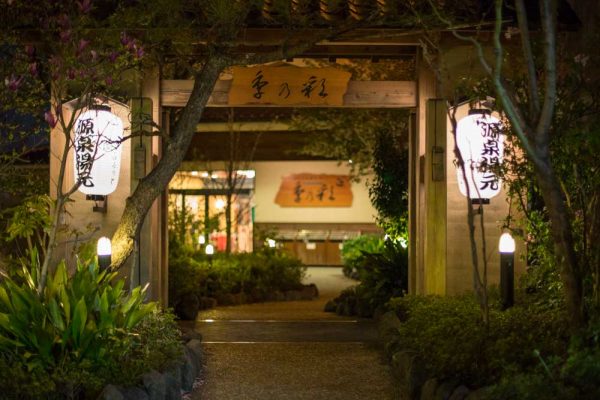 Genka Bar
No-one should come to Tokyo and not enjoy at least one night out on the town. As you might expect, the bars of Roppongi (the main nightlife district) are expensive by any standards, but fortunately there are a number of options for those who want to enjoy the nightlife without busting the bank. Genka bar to the rescue! Genka means "at cost", and while the bars obviously do turn a profit the drinks are undeniably cheap.
Japan Rail Pass
Okay, so this one isn't only for Tokyo, but it's such good value that every tourist—regardless of the size of their wallet—should know about it before they come to Japan. The Japan Rail Pass gives you unlimited use of the Shinkansen and local trains for a fraction of the price of what you would otherwise pay. It is offered by the Japan Rail Group and is available only to foreign visitors traveling to Japan on a tourist visa.
See the City at Night for Free
The sprawling mass of 9 million people living shoulder-to-shoulder in the 23 special wards of Tokyo is truly a sight to behold at night, and there are many observation decks that let you gaze down on life below. Unfortunately, they are not cheap. The three most famous are Tokyo City View, Tokyo Skytree, and Tokyo Tower. But you don't have to pay to see the capital at night. Tokyo Metropolitan Government Building west of Shinjuku Station and the Bunkyo Civic Center both have free observation decks.
Shop Tax-Free
Foreign visitors on a temporary visa can, at certain stores, purchase goods tax-free. A few rules around the exemption apply.
The total purchase amount for general items (bags, equipment, electronic goods—basically anything not consumable or perishable) must exceed ¥5,000 excluding tax and be taken out of Japan within 6 months.
For consumable items the same minimum spend applies, but the goods must be taken out of Japan within 30 days.
You must show your passport at the store (no other form of ID is acceptable).
See the Japan Tax-free Shop website for more details.
Visit the Gardens
In terms of cheap cultural activities, visiting a Japanese garden must rank up there as one of the best. Tokyo has several beautiful gardens, each charging a couple of hundred yen for admission. Some are small, quaint places where the emphasis is on traditional beauty; others, like Shinjuku Gyoen National Garden, are much larger, with grass fields on which you can lie, relax, and read a book. A superb way to escape when the hustle and bustle of the city gets a little too much.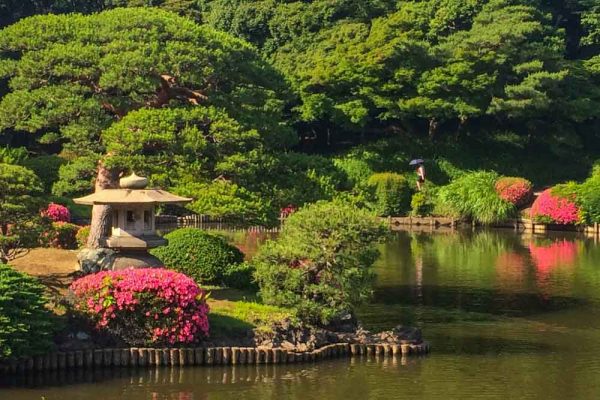 Museum Pass
Museums lovers should consider getting the Grutto Pass which gives you access to about 100 facilities in the capital either free of charge or at a discount to the standard price.