Ginza (銀座) is to Tokyo what Regent Street is to London or Fifth Avenue is to New York. While Shinjuku is probably the best place in Tokyo to shop for mid-market brands, if you are in search of luxury goods then Ginza is all you need. Today the area attracts hundreds of thousands of tourists, including many from mainland China who fly to Tokyo on dedicated shopping sprees when the exchange rate is favorable.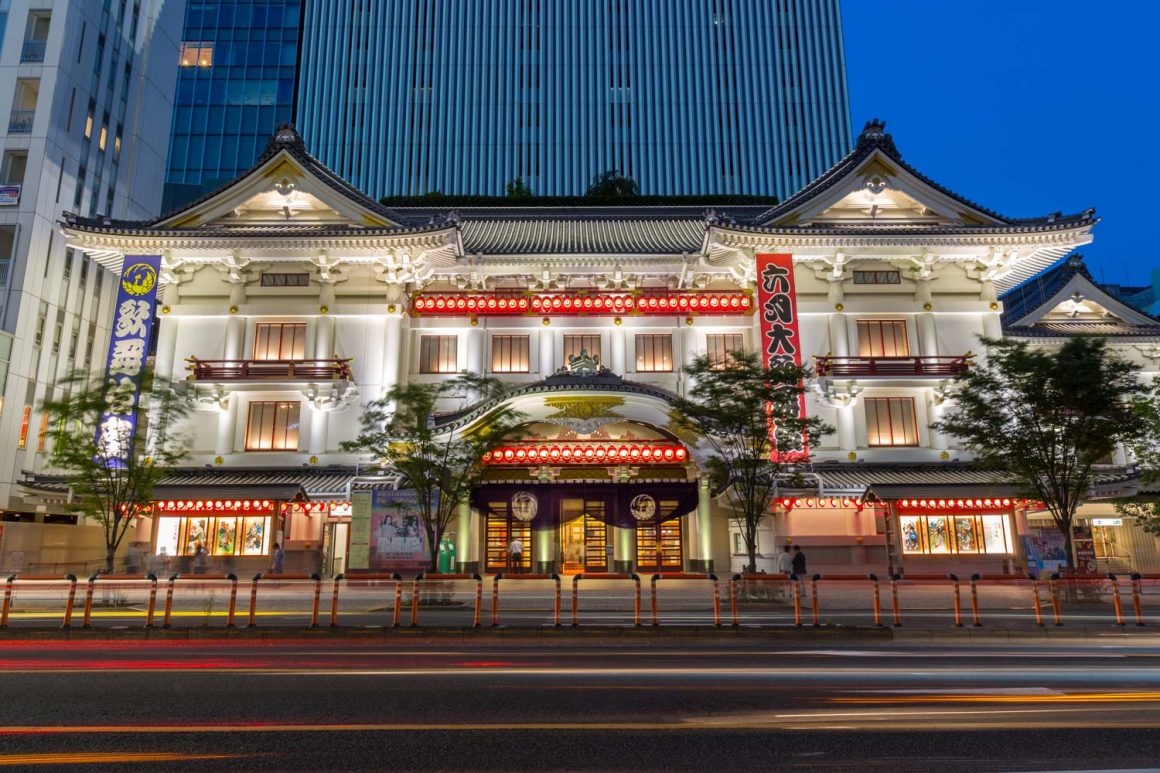 The main road that runs through the area is Chuo Dori, the north end of which contains the flagship stores of just about all the luxury brands. Running parallel to this street are several smaller side streets where you can find old-fashioned bars, tea houses, and boutique shops. On Sundays and public holidays Chuo Dori is closed to traffic, letting you stroll the length of the road in peace.
When Tokugawa Ieyasu based his shogunate in Edo in 1603 the silver foundry in Shizuoka was moved to Ginza. At the time the official name of the area was Shin-Ryogaicho but people began calling the area Ginza and the name stuck (the kanji for gin means silver and za is a character that was used for approved trade organizations and theatres).
Many famous department stores line the streets. At the central crossing on Chuo Dori sits Wako (top image), known for its clock tower. It is one of the oldest buildings in Ginza, having stood since 1932 when it was redesigned and reconstruction in the distinctive Neo-Renaissance style. During the occupation it was requisitioned as a retail store for the U.S. military (called a Post Exchange), but since 1952 has been in business as the "face of Ginza".
Other notable establishments include Matsuya Ginza and Ginza Six, which has a roof top garden (free entrance) offering one of the best spots to peer down the length of Chuo Dori.
History of Ginza
Ginza's development as a shopping district lies primarily in its proximity to Nihombashi, the starting point of the Five Routes (five highways built to connect Edo with the outer provinces) and the historical confluence point for merchants and their goods from around the country. In 1872 Japan's first railway connected the port of Yokohama to Shimbashi just south of Ginza, and the area found itself sandwiched between the two key commercial zones, providing further impetus for its development.