Akasaka (赤坂) is a well-known nightspot located north of Roppongi and, like its neighbour, it has a very cosmopolitan and international feel. The area between Akasaka Station and Akasaka-Mitsuke Station (which lie but a few hundred meters from each other) is an excellent place to explore at night—you will be spoilt for choice with the number of restaurants and bars. Hie Shrine is also a 5-minute walk from Akasaka-Mitsuke Station.
The History of Akasaka
During the Edo period feudal lords were placed around the area to protect the western side of Edo Castle from attack, Akasaka's high ground making it a natural vantage point (Akasaka-Mitsuke means "Red Hill Lookout"). The presence of these feudal lords and their entourage attracted merchants, and the area of Akasaka-Mitsuke and nearby Tameike-Sanno became a bustling commercial district.
With the Meiji Restoration and the return of power to the emperor, these feudal lords and their retainers were replaced with politicians, public servants, and members of the military. This, in turn, attracted geisha houses and ryotei (fancy Japanese-style restaurants), and the area became known as one of Tokyo's pleasure quarters along with Kagurazaka.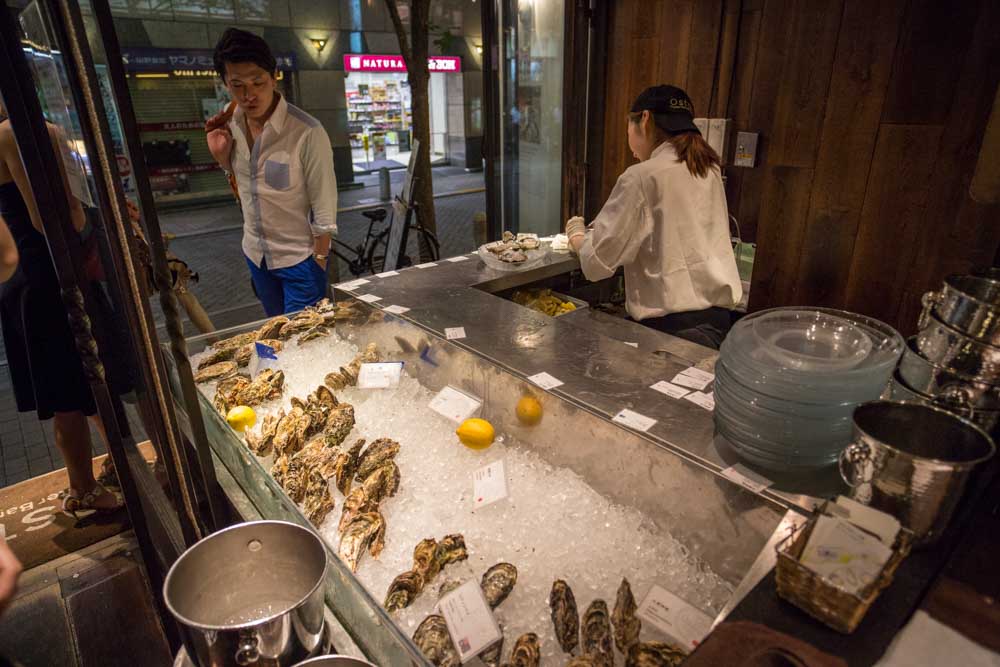 Much of Akasaka was destroyed in the air raids of World War II but its historical importance to Tokyo, as well as its proximity to the political world (the National Diet Building is just a stone's throw away in Chiyoda Ward), meant that a rapid recovery was more or less assured. Having got over the glitz bestowed upon it by the bubble of the 1980s, Akasaka today has a sophisticated and refined image, and is one of the most expensive places to live in the capital.