Ninnaji (仁和寺) is a temple in western Kyoto that dates back to the late 9th century. It is one of the Historic Monuments of Ancient Kyoto, as well as a UNESCO World Heritage Site.
The grounds of Ninnaji are especially large and include a wide gravel path from the Niomon front gate up to the main hall. This is at an incline and provides some great views of the temple and Kyoto from the steps of the middle gate. The Goten on the west of the grounds are another highlight for visitors: they are the former residence of the head priest of Ninnaji, replete with fusuma sliding doors and Japanese gardens with water and rock features. Visitors can wander the extensive area of the Goten but are requested to remove shoes before entering the building.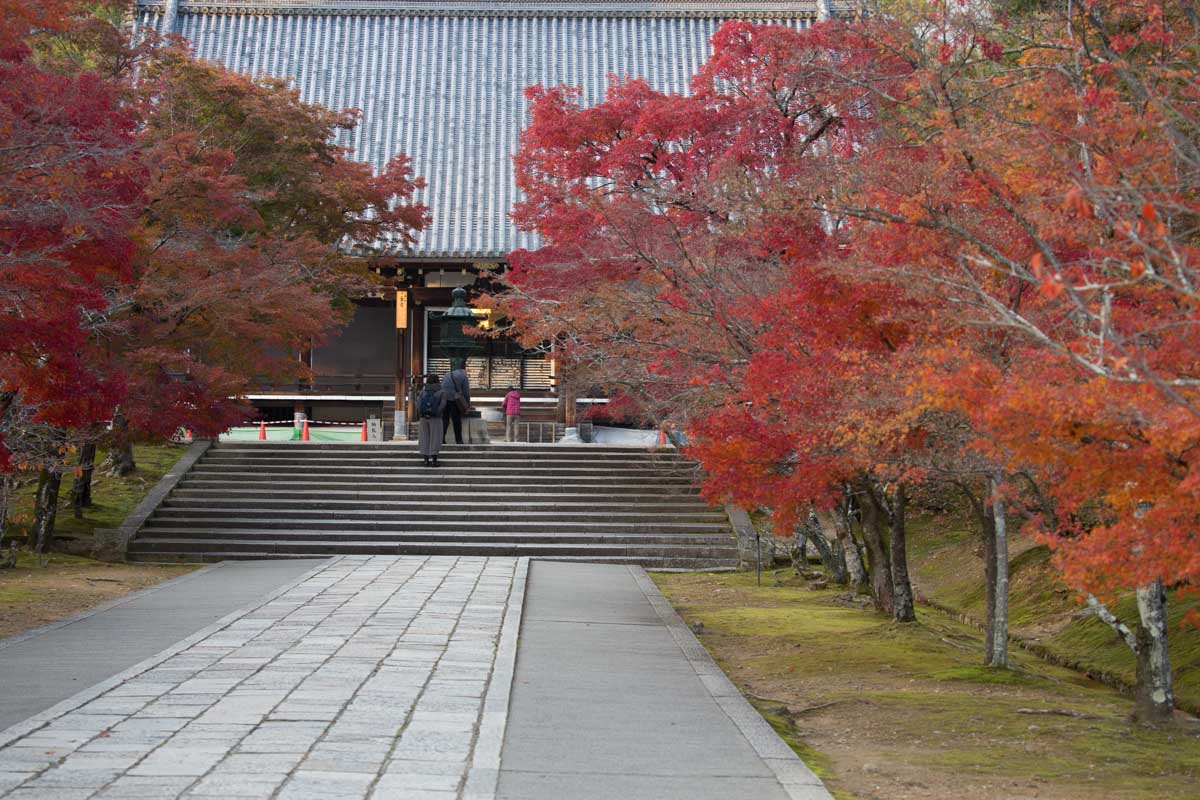 As with many temples in Japan, fires and other disasters mean that none of the original buildings survive. The oldest structures include the Niomon front gate, main hall, and Kannon Hall, and the 33-metre high five-storied pagoda which date from the early Edo period (early 17th century).
Aside from the temples and Goten, Ninnaji is famous for its cherry blossom tree grove. These dwarf trees called Omuro cherry trees stand only 2-3 metres tall and are late blooming, making Ninnaji a good option for those who may have missed the cherry blossoms in Kyoto elsewhere.