Daikakuji (大覚寺) is a temple complex in the west of Kyoto. It dates back to the early Heian period (early 9th century) when Emperor Saga established a sub-palace on the site which later became his Imperial Villa. It was converted into a Buddhist temple in the decades following his death.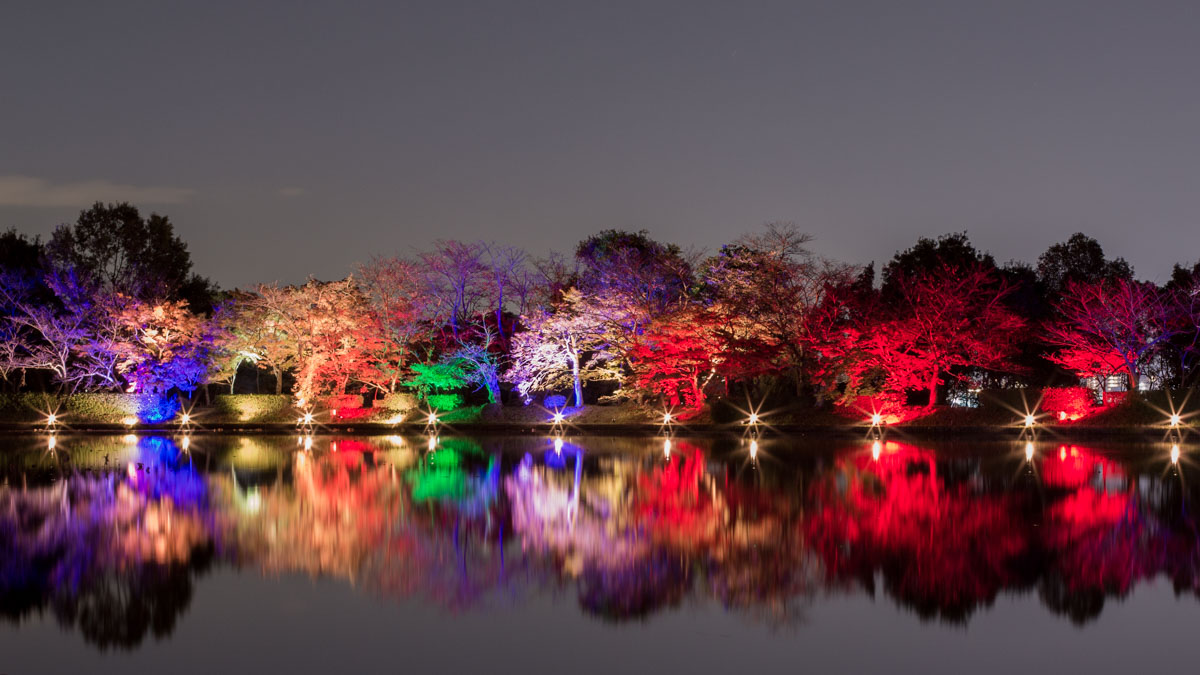 Osawa Pond which takes up about half of the grounds of the temple is one of the oldest man-made ponds in Japan. There are several statues, a two-tiered pagoda (Shingyo Pagoda), as well as Shingyōden ("Heart Sutra Hall") in the temple grounds. In this latter structure, a handwritten copy of a Buddhist document called the Heart Sutra is kept sealed. The document was written by Emperor Saga on the suggestion of Kobo Daishi, the founder of Shingon Buddhism, as a way to end a great famine that had struck Kyoto. Emperor Saga did as suggested, and the famine ended. From that time onwards the script has been shown to the public only once every sixty years.
The temple is particularly popular in autumn when opening times are extended and the grounds and lake artistically illuminated with multi-coloured lights.