Kanda Myojin (神田明神) is one of Tokyo's most important (and colorful) shrines. Its origins date back almost 1,300 years when it was erected in a fishing village that stood in today's Otemachi district. The shrine was relocated to the little hill near Akihabara in 1616, but was destroyed first in the Great Kanto Earthquake of 1923 and then in the air raids of World War II. The structures we see today were built in the post-war years.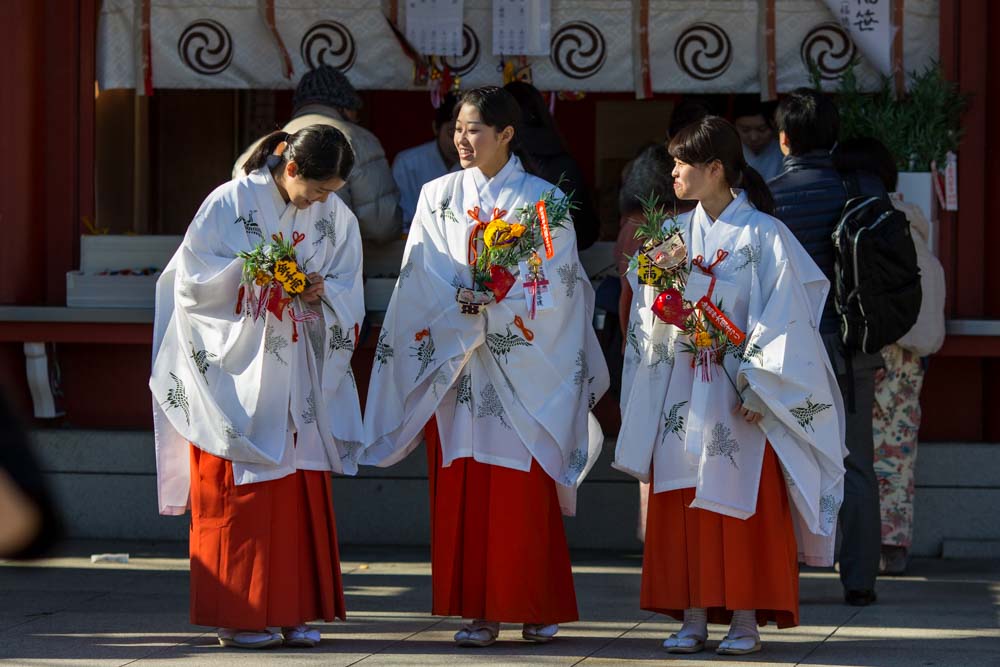 Two of the Seven Gods of Fortune are enshrined at Kanda Myojin: Daikokuten and Ebisu—the same Ebisu found on the gold Yebisu beer cans grasping a large sea bream (he is the god of fishing). For this reason, many come to pray at the shrine for wealth and success in business. However, owing to its proximity to Akihabara, the gods have also been burdened with the dubious role of protecting data—lucky charms designed like circuit chips can be purchased within the shrine's grounds.
Kanda Myojin is the host of Kanda Matsuri (one of the Tokyo's three major festivals). Festival goers are treated to a flamboyant parade as participants carry over 100 portable shrines (mikoshi) towards Kanda Myojin.