Tenkaisan Oya Temple (天開山大谷寺, Tenkaisan Ōyaji) is a Buddhist temple located on the outskirts of Utsunomiya city believed to have been founded by Kobo Daishi who founded the Shingon or "True Word" school of Buddhism in 810. The temple is built under the surrounding cliffs and is famous for a 4-meter high statue of Senju Kannon, which is one of the 10 Buddha statues in the temple grounds. They are collectively a Special Historic Site and Important Cultural Properties due to their outstanding craftsmanship. A short guided tour is given, but this is conducted only in Japanese (the leaflets, which include a brief explanation of the history of the temple, are available in English, however).
After the main building visitors can walk to the small Buddhist temple also with the grounds of Oya Temple. This has a small Japanese garden with a red bridge, near which you may spot a white snake lying on the rocks. Legend has it in times long gone the people used to call the area "Hell Valley" due to a large snake that poisoned anyone or anything that touched it, including the water stream. Kobo Daishi heard this and went into the valley. After 10 days he emerged unscathed and the people found the statue of the Senju Kannon carved on the mountain and the venomous snake had turned white and was no longer a threat.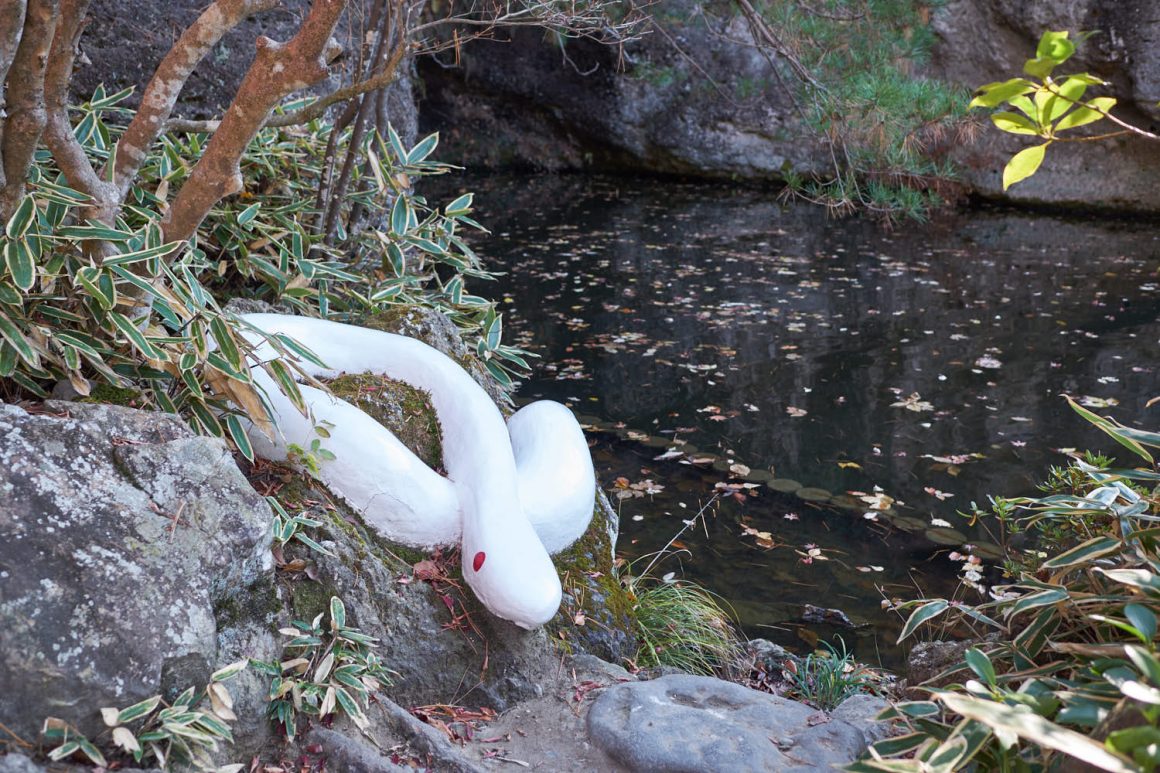 Nearby the temple visitors can also find the Heiwa Kannon ("Peace Kannon"), a 27-meter high statue erected in commemoration of those who lost their lives in World War II and to pray for world peace. It took six years from 1948 for Oya stonemasons to complete the statue.