One of the first questions that pops into the minds of many thinking about visiting Japan is, "is Japan expensive?" Tokyo, in particular, always seems to feature on any compilation of the world's top ten most expensive cities and rumours about the astronomical cost of eating sushi at one of those counter restaurants abound.
This image of Japan as prohibitively expensive is partly a legacy of the bubble of the 1980s when house prices, commodities, and just about everything else skyrocketed. Today it is with some incredulity that people listen when I tell them that Japan and its capital are not all that expensive compared with many other major cities in the world. And, like anywhere, there are things that travellers can do lighten the burden on their wallets.
Below I'll cover the general cost of sightseeing, eating, drinking, and getting around; you can read more about the types and cost of accommodation here. The exchange rate used to calculate the US dollar amounts below is updated daily.
Getting Around Tokyo
Almost all visitors to Tokyo will rely on the capital's supremely efficient train network. This train network is operated by a number of private companies who each set their own rates and fares. Because of this day passes are not always useful (e.g. they cover one train company, but not another) and the universal day pass that does exist is not economical unless you plan on using the trains several times on the same day. Your best bet is to get an electronic pass card and pay for each journey individually. Fares differ by train line and distance, but generally speaking a ride on a train in central Tokyo will cost you ¥130-400 ($0.88-2.71).
Buses, if you need to use them, are a fixed ¥206 ($1.39), and a 7km ride in a taxi (the equivalent of going across central Tokyo from Shinjuku Station to Tokyo Station) would cost about ¥2,400 ($16) during the day and 20% extra at night.
Sightseeing
In truth, much of the sightseeing in Tokyo is free because you are wandering around the districts and taking in the atmosphere—be that feeling the buzz of Shibuya or meandering around the quieter backstreets of somewhere like Yanaka. With the exception of some of the art galleries and observation decks, its hard to call the key tourist attractions anything but reasonably priced.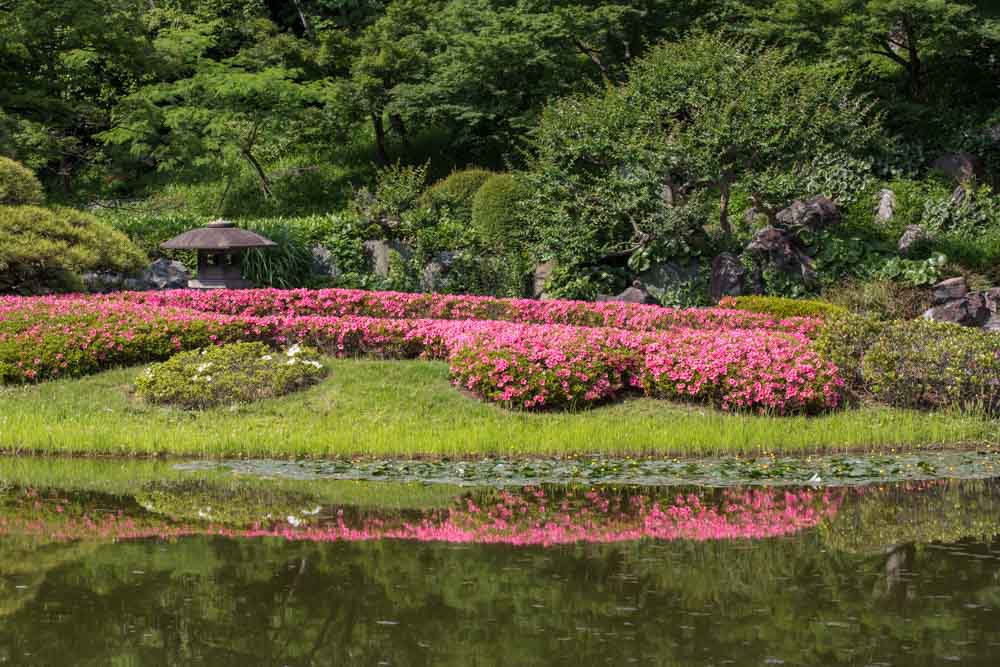 Shrines & Temples: In Tokyo almost all are free, but in places like Kamakura they will request a fee of around ¥300 ($2.03)
Gardens: Less than ¥300 ($2.03)
Museums: Around ¥600 ($4.06)
Art Galleries: Varies, but some cost over ¥1,200 ($8)
Observation Decks: There are a couple of free viewing decks around the city, but most cost around ¥2,000 ($14)
Eating & Drinking
I could spend all day writing about just how good the food is in Japan, from the light crispy batter of the tempura to the juicy meat of the yakitori and yakiniku restaurants. Visiting Japan can be as much about experiencing Japanese cuisine as anything else. But what about the cost? Well, as you can imagine, you can pay whatever you want—and stories of $150 sushi dinners are definitely not urban myths. Fortunately, the consistent quality of the food is such that you can eat out well for far less. Below is a sample of some common meals and beverages to give you an idea.
A 300ml glass of beer at a bar: ¥600 ($4.06)
Onigiri at a convenience store: ¥150 ($1.01)
A bowl of ramen: ¥850 ($5.75)
Big Mac meal: ¥670 ($4.53)
Cafe breakfast set: ¥450 ($3.04)
Of course, no-one wants to come all the way to Japan and live on sandwiches. More generally, dinner with a drink or two at a good restaurant will cost ¥3,000-4,000 ($20-27), with the more upmarket restaurants costing closer to ¥6,000 ($41). A decent meal can also be had for much less, however.
Due to the cramped conditions in apartments with little space for food preparation, many workers eat out on a daily basis, and the competition for their custom is fierce. In every commercial district you will find "family restaurants" and chain restaurants that serve Japanese and Western meals for around ¥1,000 ($7). It might not be fine dining, but it will be filling and nutritious.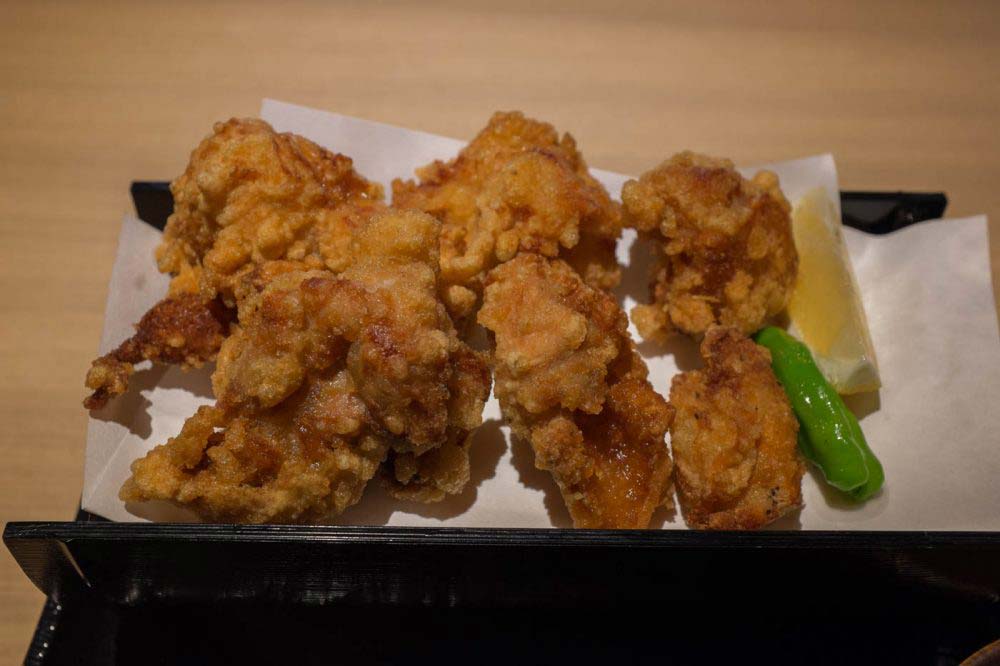 There is also good news for those on a budget who want to experience the finer things that the city has to offer. Many of the fancy restaurants in the highrise buildings and down the sidestreets are undoubtedly expensive. At night, a window-facing counter seat looking down onto Tokyo Bay will set you back ¥8,000 ($54) per person before you've even looked at the dessert menu. These restaurants with their substantial overheads might struggle if they only relied on night-time customers, however. In the financial and offices districts of Shiodome, Marunouchi, and the shopping districts of Ginza there is a whole market of office workers flooding out at lunch time looking to be fed (unlike in Europe, there is almost no culture of popping out for a sandwich and eating it at your desk; Japanese value their lunch times). ¥1,000 ($7) is just about the sweet spot for their wallets and so most restaurants offer set lunch menus for around this price. Moreover, the upmarket high-rise restaurants in places such as Shiodome Caretta also get in on the act, offering really mouth-watering set menu lunches for around ¥1,500 ($10). If you're on a budget but want to taste the good life, lunchtime is your chance!
Nightlife
Bars in the clubbing district will charge about ¥800 ($5.41) for a beer or one of the popular mixed drinks (lemon sour, chuhai, vodka and coke, etc.). Club entrance fees vary quite a bit. There are foreigner-friendly music bars in Roppongi which do not have an entrance fee but instead have a drink-in-hand-at-all-times policy. Entrance fees to the proper nightclubs hover around ¥3,500 ($24) for men with heavy discounts for ladies (in Roppongi especially, a good number of clubs have a "ladies always free" policy). Drinks in the clubs are usually around ¥500 ($3.38). All told, a full night out will probably cost you upwards of ¥6,000 ($41).
Other popular activities include going to watch a baseball game and, of course, the sumo. Ticket for the former are relatively easy to get hold of; the latter requires a little more planning (not least because there are only three major tournaments held in Tokyo each year). You can read more about baseball in Japan here and I've written a separate article on how to get hold on sumo tickets here.
So how much should I budget for each day?
Excluding accommodation, about ¥4,000 ($27) is the minimum you need to budget for each day to enjoy what Tokyo has to offer culturally and socially. That's ¥2,000 for food, ¥500 for transport, ¥1,500 for entertainment and activities. ¥8,000 ($54) per day would mean you could enjoy a good dinner in the evening and do some of the more expensive sightseeing activities like visiting the art galleries or going to one of the observation decks to view the city at night.