For visitors to Japan who intend to explore outside of Tokyo, the Japan Rail Pass is without doubt the most economical way to travel. Only available to non-Japanese visiting on a tourist visa ("Temporary Visitor") and Japanese nationals who have spent 10 consecutive years abroad, the rail pass lets you ride most trains and buses that are part of the Japan Rail Company (JR) group network.
How cost-effective the Japan Rail Pass proves depends on how much you use it during your stay, but you can save money even if you only intend on making one return journey outside of Tokyo. To give an example, a 7-day Japan Rail Pass is only a little more expensive than a Tokyo-Kyoto return ticket on the shinkansen. Using Japan Rail Pass on local trains and buses should save you the difference. Add in another shinkansen stop on that itinerary or a day trip to somewhere else outside of Tokyo, and the calculation quickly tips in favor of the Japan Rail Pass.
You have the option to purchase 7-, 14-, or 21-day rail passes for the standard or "green car" (first class carriage) carriages. You can see the official prices here (¥10,000 = $68).
Where can I buy a Japan Rail Pass?
The Japan Rail Pass can purchased via JR-designated travel agencies abroad (see here for a list), online (with collection at a ticket office in Japan), or from a designated ticket office in Japan. Prices online and at a domestic ticket office, however, are 10-15% more expensive, and so purchasing via a travel agent before you enter the country is advised. In this case, the application is actually for an Exchange Order (a certificate to show proof of purchase) which can be exchanged for a Japan Rail Pass at one of the designated ticket offices once in Japan.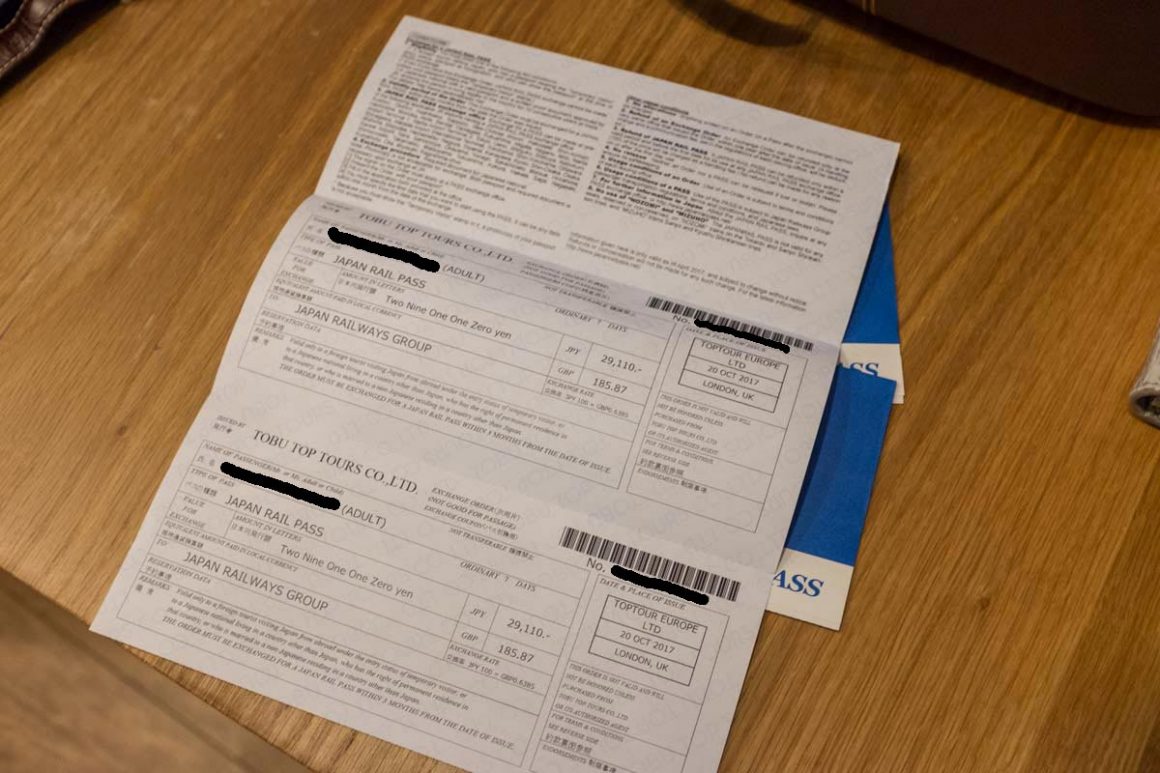 Note that you do not need to reserve seats on bullet trains or make other details travel arrangements when you apply for the Exchange Order, but you must enter Japan within three months of the Exchange Order being issued. Once in Japan you can specify a starting date for the Japan Rail Pass up to one month ahead, but once fixed this date cannot be changed.
Where can I book trains?
Reservations for the shinkansen are made at the Midori no Madoguchi—the JR company's ticket desk at the stations. It's worth understanding how ticket pricing for shinkansen works because it's not necessarily the most intuitive system.
What about local trains?
The Japan Rail Pass lets you ride local JR trains for free; however, you cannot use the automatic tickets gates—you need to show your pass to the station staff at the ticket gates and they will let you through.
When can I reserve tickets?
You can reserve tickets as soon as you have exchanged the Exchange Order for the Japan Rail Pass, even if the period for which you wish the pass to be valid has not yet started.
Do I have to use the pass consecutively?
Yes. You cannot, for example, purchase a 14-day pass for a three week holiday and opt to split it between the first week and the third week. There is, however, no limit on the number of Japan Rail Passes you can purchase so in this case you could simply purchase two 7-day passes.
Is it worth upgrading to the Green Car?
The Green Car carriages are more spacious and quieter than the standard carriages, but this is Japan: fellow travelers are polite and generally considerate of those around them. Moreover, the standard carriages are spacious and comfortable by any rule of measure. Nevertheless, it may be worth considering a Green Car pass if you are traveling during one of the country's peak periods because the standard carriages will be full and finding space for larger luggage may prove a bit of struggle.