Kiyomizudera (清水寺) is one of Kyoto's most famous temples. It is one of the 17 Historic Monuments of Ancient Kyoto, as well as a UNESCO World Heritage Site since 1944. The temple's location on the side of a hill provides spectacular views over Kyoto, as well as of the maple trees in the autumn when the leaves turn a deep red.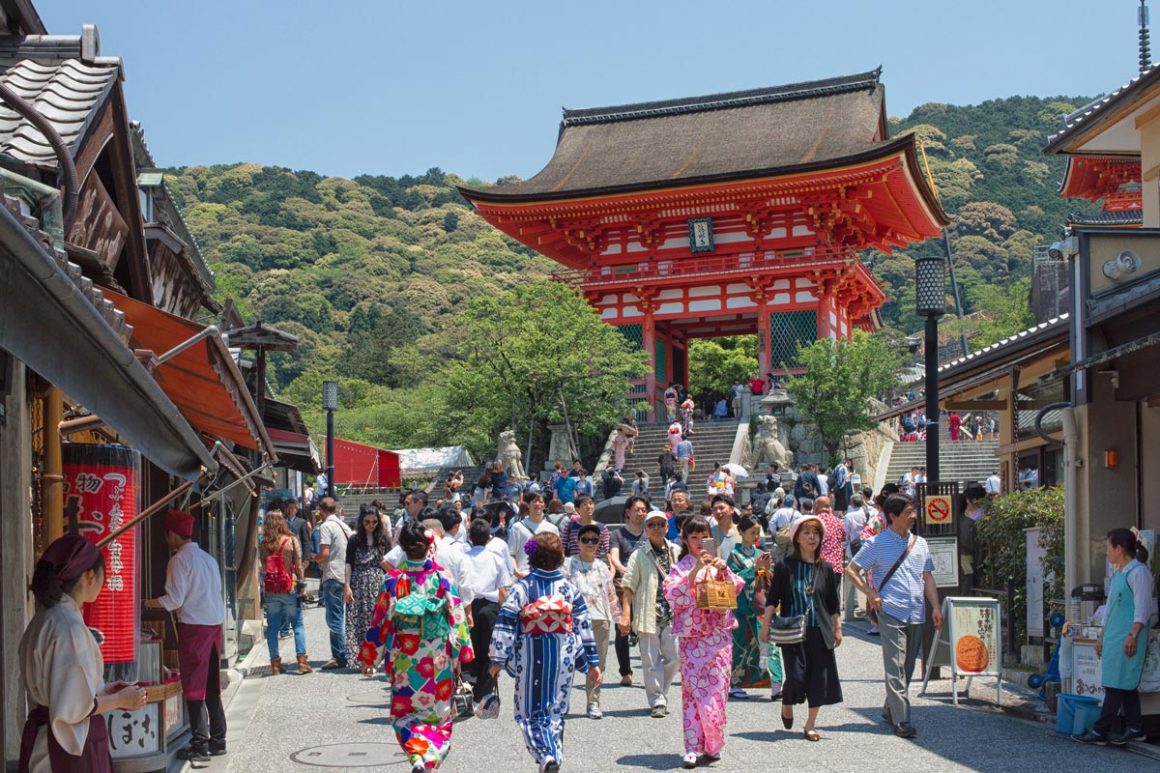 Kiyomizudera dates back to the late 8th century and its name, which literally translates as "Pure Water Temple", comes from the Otowa Waterfall which is found behind the temple. Originally adopting the Hosso sect, one of the six sects of Nara Buddhism, it converted to become the head temple of the Kita-Hosso sect in 1965.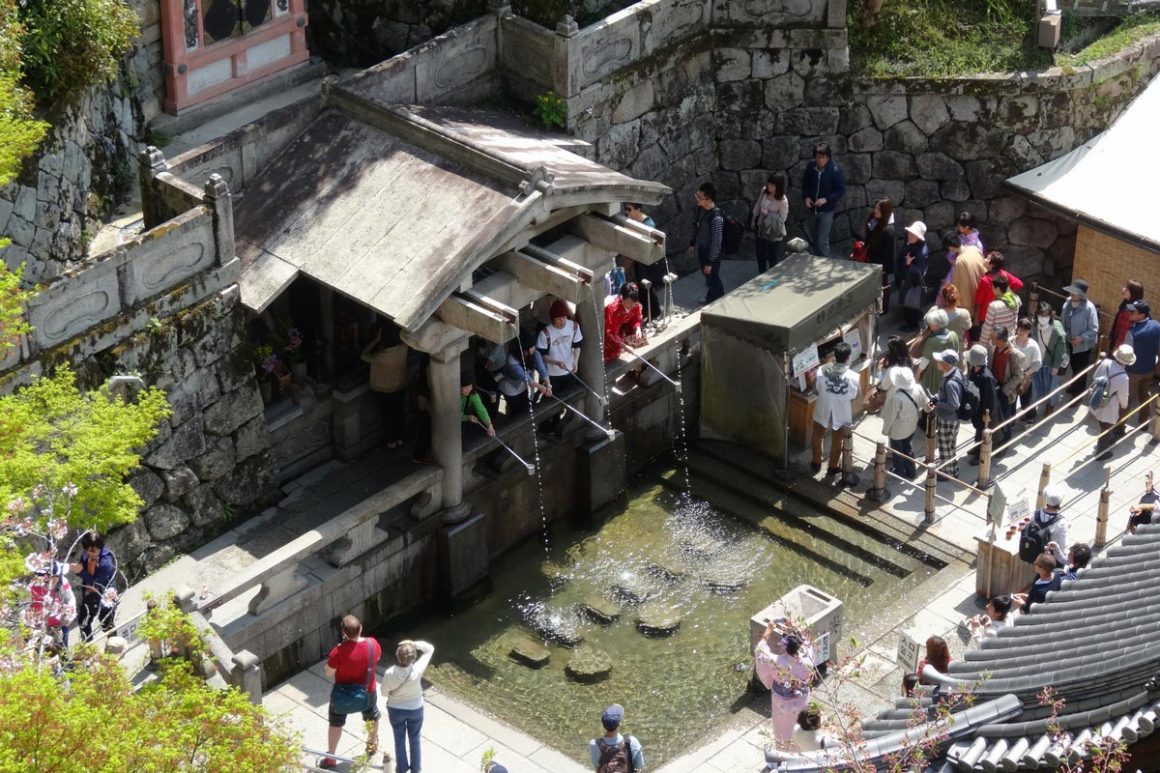 The temple's most famous structure is the Main Hall (本堂, hondō) housing the Kannon Bodhisattva, the goddess of mercy, which stands on a which stands on a spacious platform with its long sloping roof made from hinoki (Japanese Cypress) bark. The platform hangs over the cliff supported by 13-meter high wooden pillars made from 400-years zelkova wood which are pierced and locked together with rails. The entire structure uses not a single nail. That the platform has stood since 1633 is a testimony to its strength and design. It was originally meant to be a place for traditional performances in honor of the Kannon Bodhisattva, but while ceremonies and performances do still take place, it is the views over the city for which the tourist flock.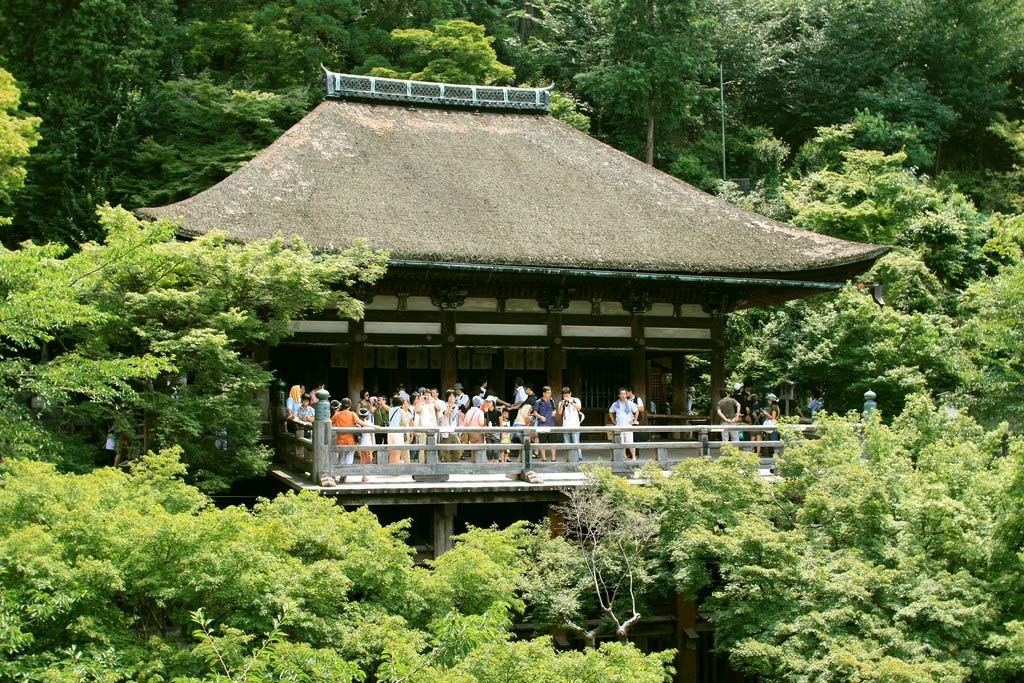 Be sure to also visit Jishu-jinja. This is a small shrine at the north side of Kiyomizu Temple dedicated to five gods, one of whom is Okuninushi no Mikoto—the god of love and matchmaking. It is famous for two stones called koiuranai no ishi (恋占いの石, "Love Stones"). These stones are 18-meters apart and it is said that whoever can walk from one to the other with their eyes closed without bumping into anyone will find love.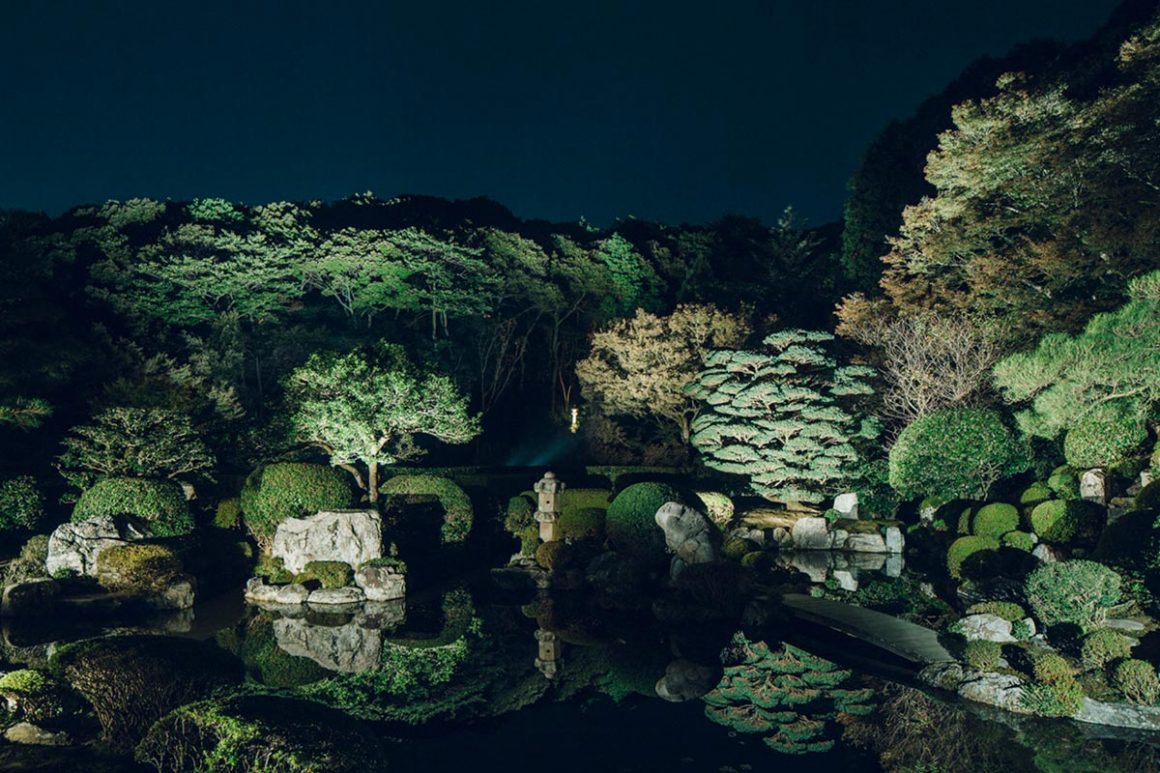 Most visitors make their way to Kiyomizu Temple via the Higashiyama District and Matsubara Dori—a lively street lined either side with souvenir shops, Japanese sweet stores, restaurants, and arts and craft stores.