Eikando Temple (永観堂, Eikandō), formally Zenrinji (禅林寺), is the head temple for the Seizan branch of Japan's Jōdo-shū (Pure Land) Buddhist sect. It is located a few hundred meters north of Nanzenji and is one of the most popular temples in Kyoto to see the autumn colours owing to the many Japanese maple trees in the temple's grounds. The temple has a history dating back more than 1,100 years and is dedicated to Amida Buddha (the Mikaeri-Amida statue of Amida looking back over his left shoulder is the temple's most precious object). Legend has it that the statue of Amida, which once looked straight, came to life one day in the late 11th century, looked over his shoulder, and told Yōkan, the temple's then head monk, that he was slow. His pose is said to show patience in waiting for those who are late to Buddhism. The statue is housed in the Amida Hall.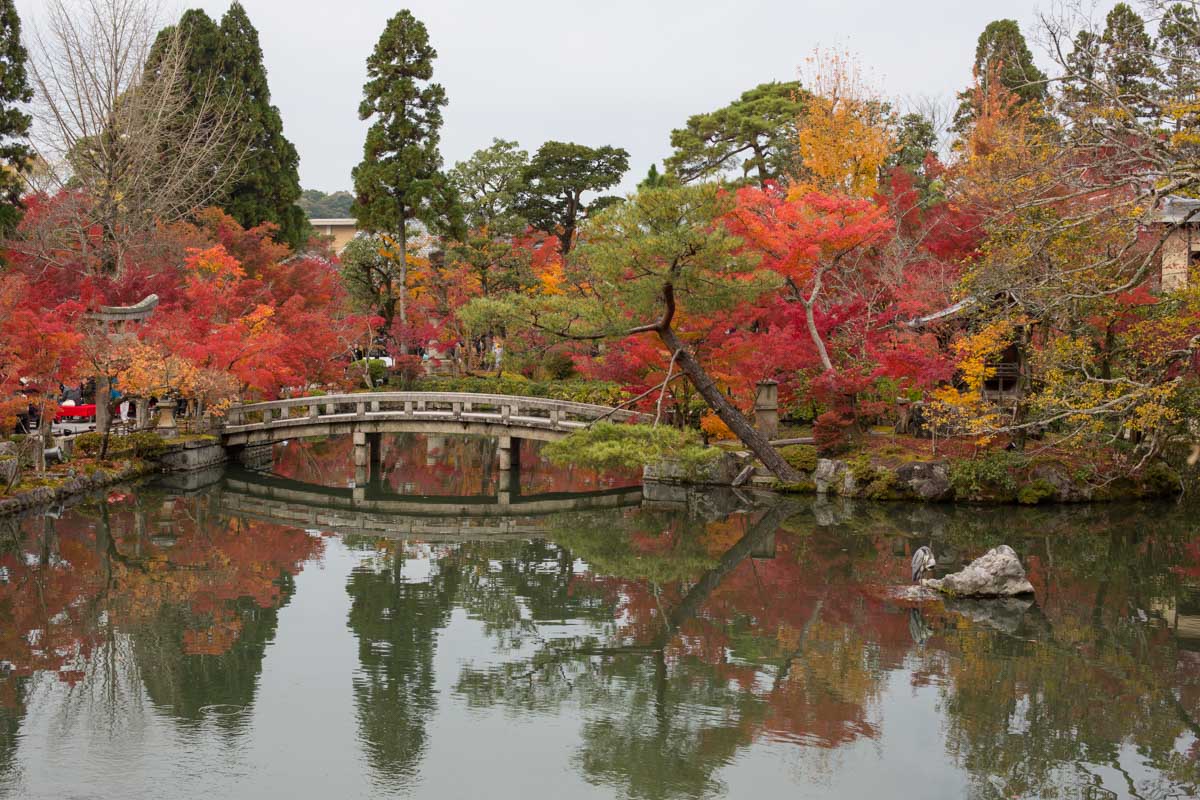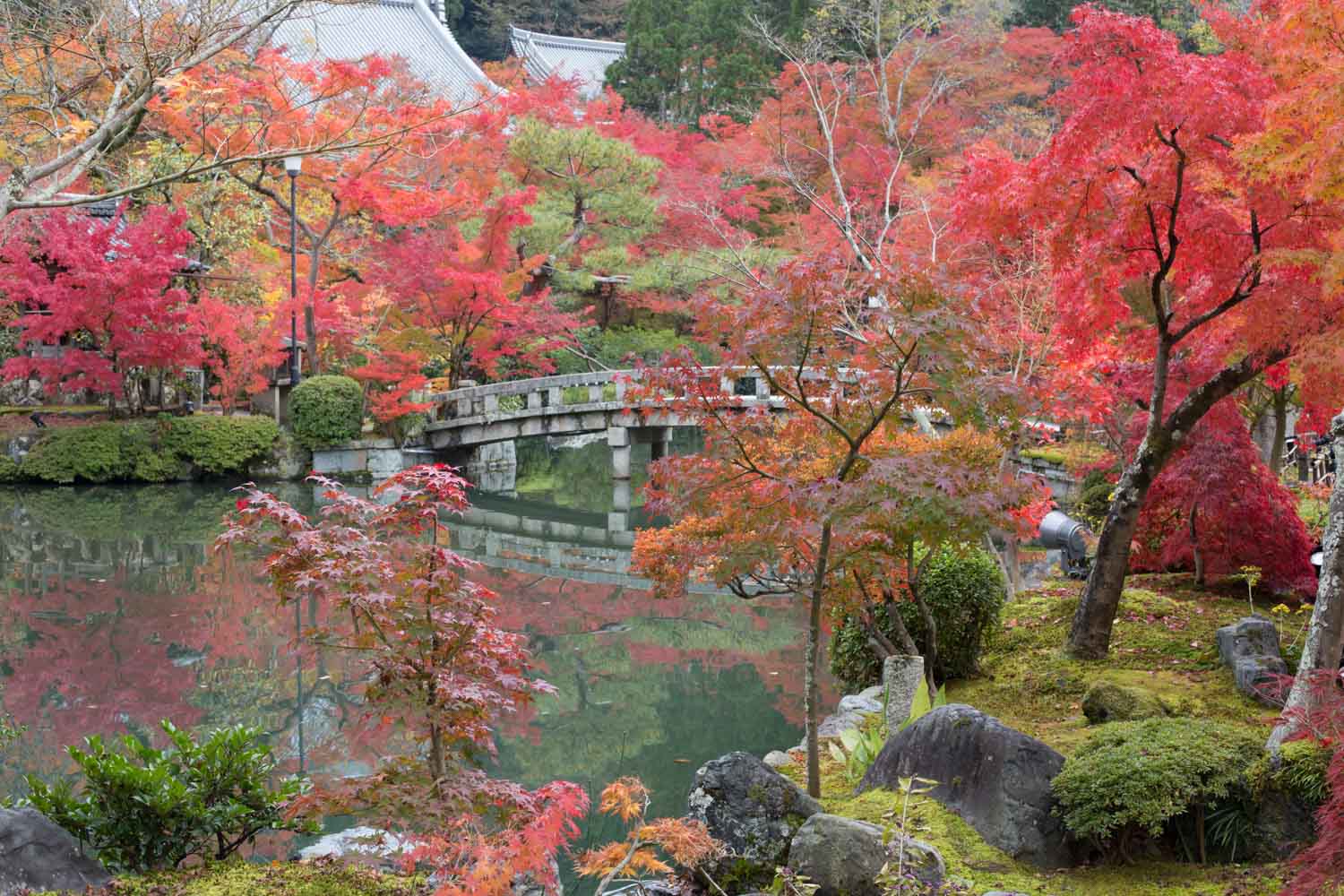 The numerous buildings in the temple's grounds are located towards the bottom of the hillside, with the Tahoto Pagoda—the temple's most notable structure—standing above them. Visitors can walk up the hill to the pagoda for a view over Kyoto and, in the autumn, a spectacular sea of red formed by the maple trees. Other areas of the grounds to note include the Goe-dō, which enshrines Hōnen, the founder of the Jōdo-shū sect, and the Hojo Lake with its stone bridge and viewpoint above the water.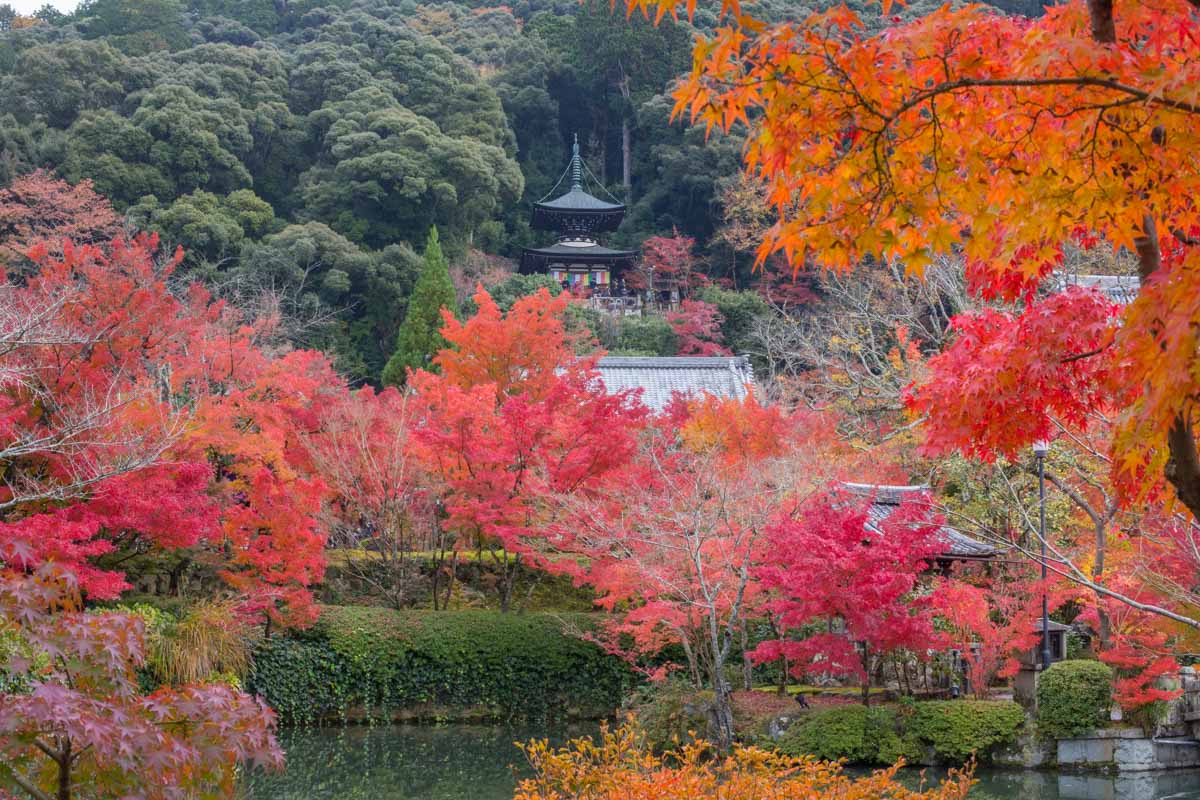 Eikando Temple and its structures have fallen into disrepair at numerous times during the temple's history, most recently in the years following the Meiji Restoration when it was government policy to promote Shinto ultimately at the expense of the Buddhist faith.