Inamuragasaki Onsen is a natural onsen on the coast near Kamakura that offers views of the waterfront as well as a distant Mount Fuji. The onsen underwent a renovation in September 2017, and the new design is more modern, taking advantage of its surroundings. The two baths are called "Oshima-noyu" and "Fujimi-noyu", but it is really only from the latter that you can enjoy the view of Mount Fuji from the bathtubs (in Oshima-noyu you need to stand to catch a glimpse because the view is blocked by the wooden fencing that separates the male and female baths). Fortunately, these baths are switched between every week so there's a 50/50 chance you'll get to bathe in Fujimi-noyu.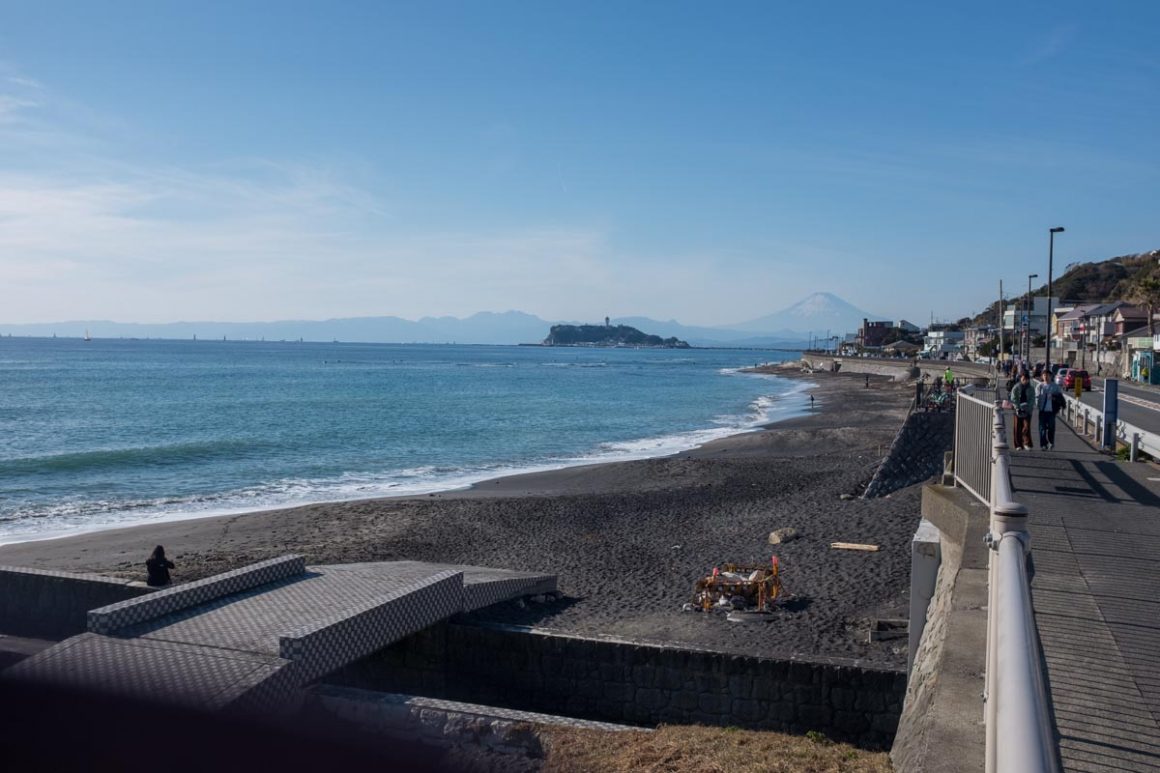 As for the baths themselves, in both Oshimanoyu and Fujiminoyu there is one large indoor bath set at about 42°C and a standard Finnish sauna with a cold water tub outside. There is also an open-air bath but unfortunately this only offers views of the sky above—the onsen is clearly restricted in how "open" the baths can be given the main road and numerous pedestrians below.
The natural water is a yellow-ish color, high in nutrients, and reputed to have anti-ageing properties. It is also said to contain tiny specs of "gold dust". The claim is because the sand around the onsen through which the water is drawn contains tiny particles of iron—apparently used during the Kamakura period to make swords—and occasionally specks of gold, as well!
The revamped restaurant is also worth a mention—a modern design with a menu you would expect to see at an upmarket family restaurant (pasta, salads, katsu-kare, etc.)—nothing particularly traditional. The prices aren't cheap (most dishes seemed to be around ¥1,500), but the food was good and the seats by the window provide clear views of the coastline.