Zojoji (増上寺) is the the main temple of the Buddhist Jodo sect, with origins that date back to the 9th century when a temple was founded by a monk of the Shingon Buddhist sect at Kaizuka (now Kojimachi in Chiyoda Ward). In 1393 the temple converted to the Jodo sect. Under the orders of Tokugawa Ieyasu, Zojoji was moved first to Hibiya and then in 1598 to the grounds on which it currently stands. Sadly many of the original structures were destroyed in the air raids of World War II and much of what you see today was reconstructed in the post-war era.
The temple grounds have many interesting features including a 21-meter high main gate (designated an Important Cultural Property), a 15-ton bell built in 1673 (daibonsho), the Mausoleum of Tokugawa Shoguns, as well as statues of Jizo, said to rescue children from limbo, that line the path to the north of the temple.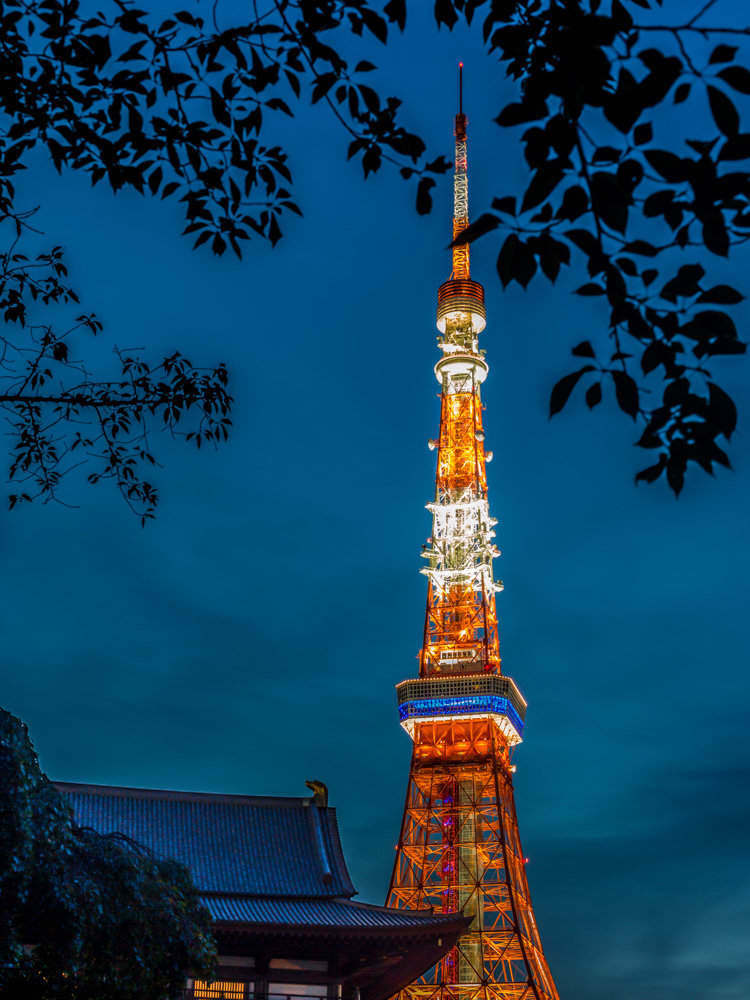 Although the temple closes at 5pm the main gates are open all the time, so you can wander into the grounds and look upon the main building with Tokyo Tower standing brightly in the background. See here for a guide to the structures in the temple grounds.