Usually the best view you get of Akasaka Palace is from peering through the pristine white gates of the main entrance, but from late April to late June the main house, garden, and Japanese style annex (Yushin-tei) are open to the public. You need to register through the website, although outside of the busy periods such as Golden Week visitors are also admitted on the day (only for the garden and the main building). Online applicants are granted admission through draws and informed of the outcome via email. It's apparently quite easy to gain admission for the main building, but I heard that for the Yushin-tei you have about a one in three chance of success. If luck isn't on your side, however, you can apply again and hope probability does its magic.
The tour of the main building is not guided, but audio recordings describing the history and purpose of the function rooms are played inside (separate audio guides in English are available). There are also brief explanations in both Japanese and English.
The tour of the Yushin-tei (highly recommended) is guided and lasts about 30 minutes. The annex is a beautiful building originally built because the Crown Prince did not want to stay in the spacious rooms and halls of the main palace. Today it is used to wine and dine foreign visitors in the evening, and also as a place where the partners of foreign dignitaries can experience Japanese culture such as kimono-wearing and so on while their other half attends meetings and events. The tour goes past the carp pond, Japanese stone garden, and through each room of the house (main Japanese room for entertaining, private restaurant/kitchen area, and Japanese tea room).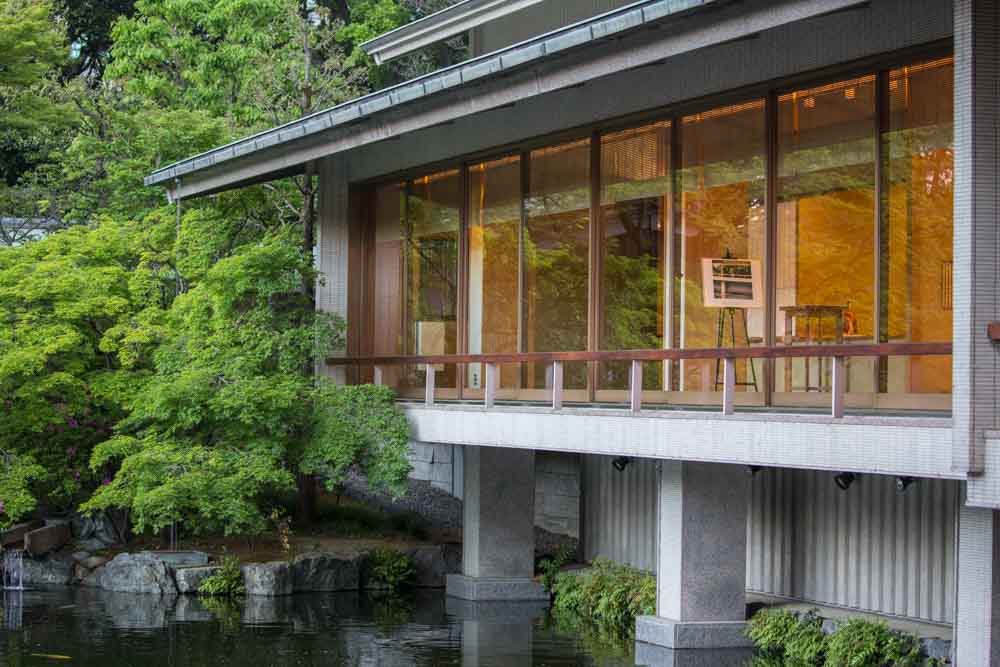 English guided tours are also available but if your language skills are good enough you should choose the Japanese language tour. The English tours are given by non-native speakers alongside the Japanese tours (simultaneous translation) which are difficult to follow as each guide is talking over the other. Successful applicants need to pay a fee of ¥1,000 for the main building and ¥1,500 for the Japanese-style annex (which includes entrance to the main building). Entrance fees for children are ¥500 and ¥700, respectively. Unfortunately, photography inside either building is strictly prohibited.