Toyosu isn't the only place where you can experience the atmosphere of a wholesale fish market; there are in fact eleven central wholesale markets in the capital. One of the best of these is Adachi Market near Senjuobashi Station in Adachi Ward. Like Toyosu, the Adachi Market is a genuine place of trade between professionals and middlemen to trade and bid on tuna, horse mackerel, and pike, but since mid-2016 the market has opened its gates to the general public on the 2nd Saturday of odd months.
The daily business of the market continues during this 2-hour open market period so you can see frozen fish being cut in specialist machinery, workers darting around and shifting goods on turret trucks, and fish being packaged for shipment as you wander freely around the stalls.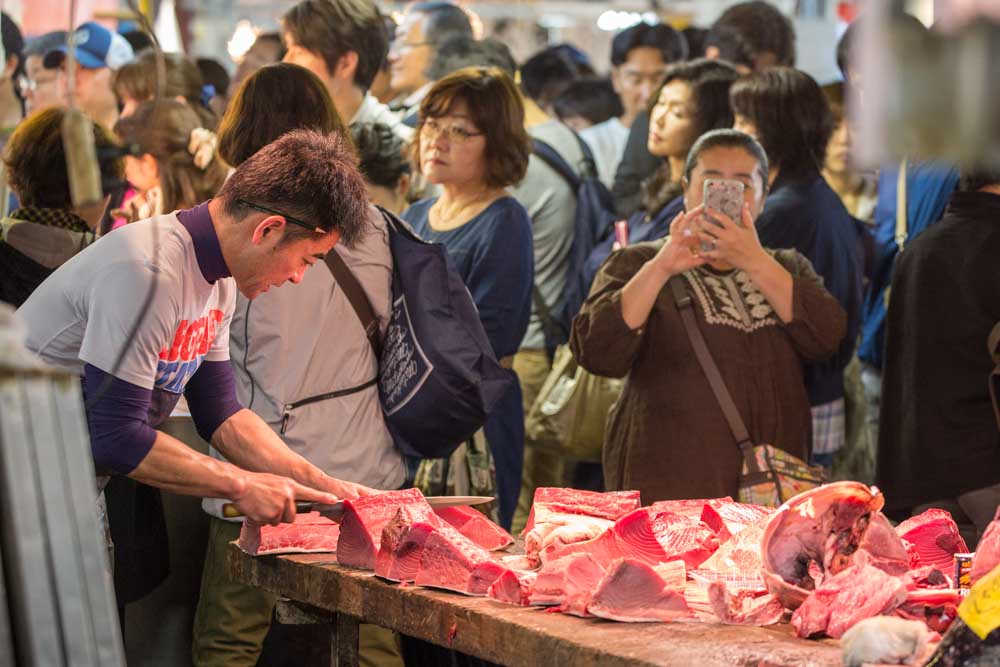 The exhibition dissection of a maguro (tuna fish) in the morning is one of the major draws. And you can watch this right before your eyes—while the market is popular, partly owing to its irregularity and partly to its location, you don't yet have bustling hordes of camera-laden tourists squeezing to the front. Indeed, while everyone enjoys watching the cutting of the maguro, most are there to buy cuts of the fish which are sold off for ¥1,000, ¥1,500, and ¥2,000 afterwards. Be prepared for some waiting if you want in, though—I arrived a few minutes past 9am and there were already about 50 people patiently queuing (officially the event is from 9am but they seem to let people in a little earlier).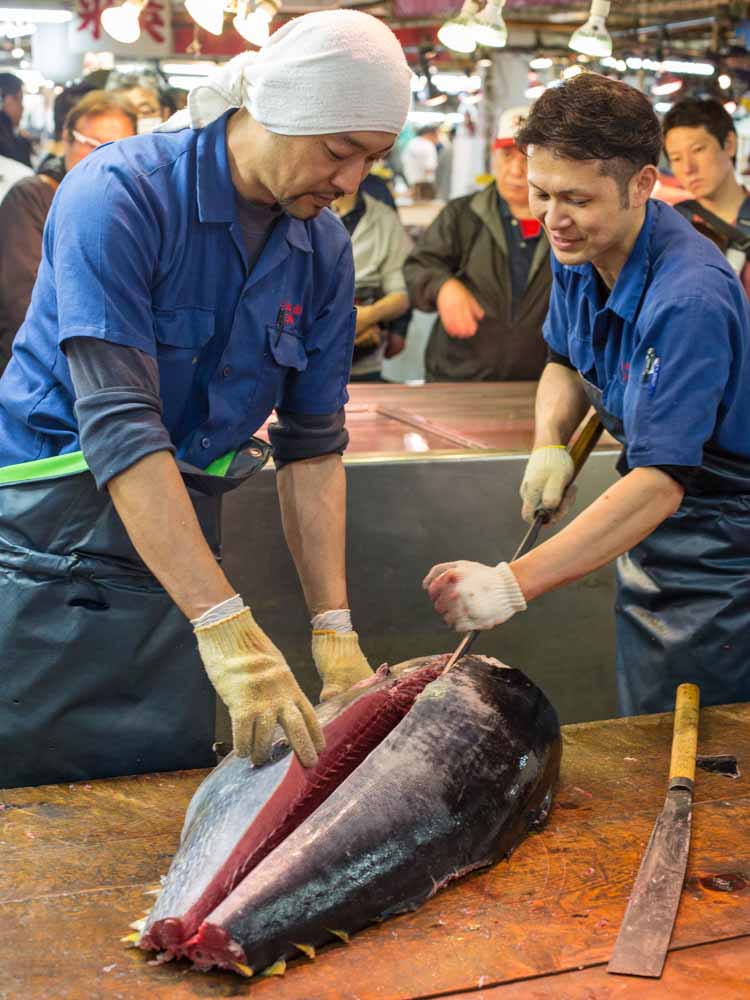 Outside the main market you can find another building selling dried produce and vegetables, and near the entrance there are a handful of restaurants selling sashimi, kaisen-don, and ramen (I ate here afterwards and the food was superb and the prices reasonable). Other smaller events may also be held on the day (check with the volunteers who set up tables and hand out information pamphlets before you enter the main building). See here for upcoming market dates.