Oct 22 / 12:00 PM
〜
5:00 PM
Jidai Matsuri (時代祭, "Festival of the Ages") celebrates the foundation of Kyoto and is held on the 22 October every year. Along with the Aoi Matsuri and Gion Matsuri, it is one of the three great festivals of Kyoto.
The Jidai Matsuri started in 1895 and centers around Heian Shrine, a shrine established in 1895 to celebrate Kyoto's culture and history, and today an important cultural property of Japan. It came about as an indirect result of the 1868 Meiji Restoration which saw Tokyo become the new capital of the country. Fearing that the cultural influence of Kyoto, which had then been the capital of the country for over 1,000 years, would wane after this historic relocation, a Heian Shrine was built in 1895 to hold the spirit of Emperor Kanmu—the founder of Kyoto City in 794.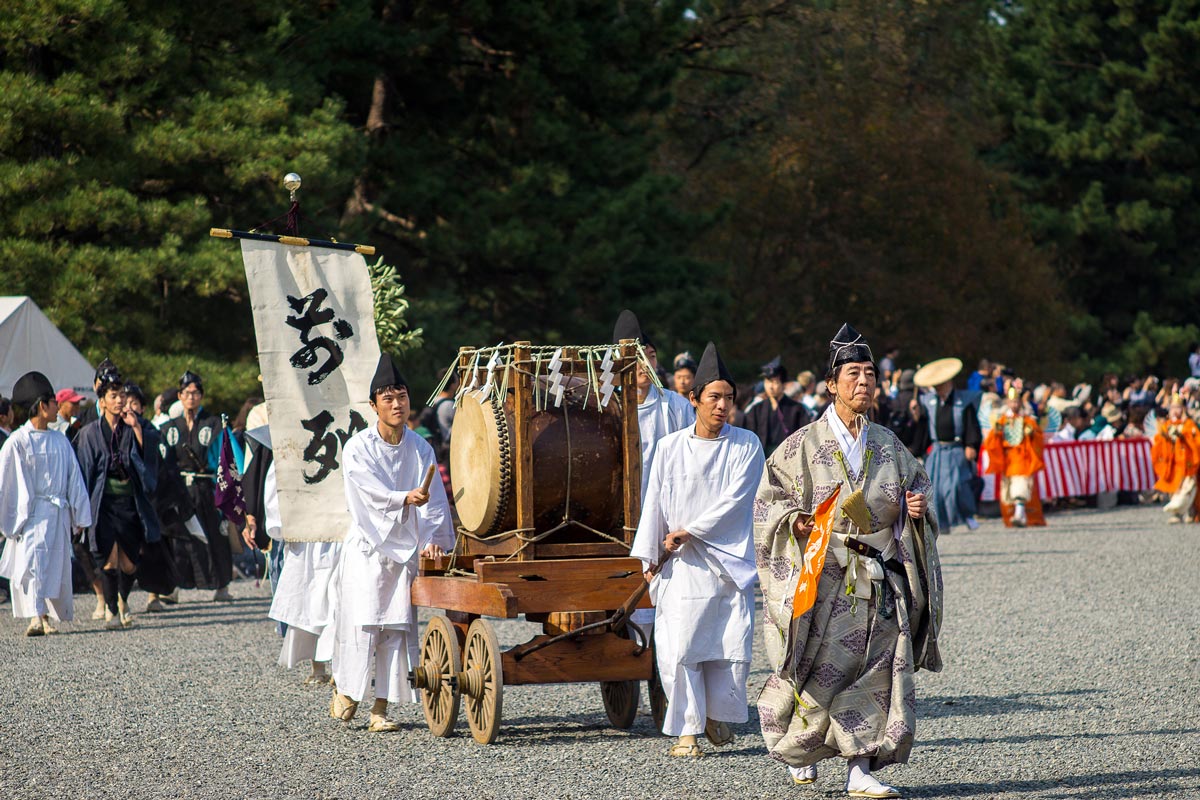 The main attraction is the parade of over 2,000 people, all of whom are dressed in meticulously crafted costumes that represent each era of Kyoto's 1,100-year history. The parade follows a reverse chronological order, starting with the Meiji Restoration in 1868 and working backwards to the Imperial Court of Emperor Kanmu's reign, and includes members depicting famous historical samurai or politicians, as well as members of the merchant and commoner classes. Especially notable among the parade members are the women dressed in jūnihitoe, a twelve-layer kimono worn by court ladies during the Heian Period. At the end of the parade are two mikoshi holding the spirits of Emperor Kanmu and Emperor Kōmei. The latter has been honoured in the Jidai Matsuri since 1940 for his role in unifying the country (he died one year before the Meiji Restoration).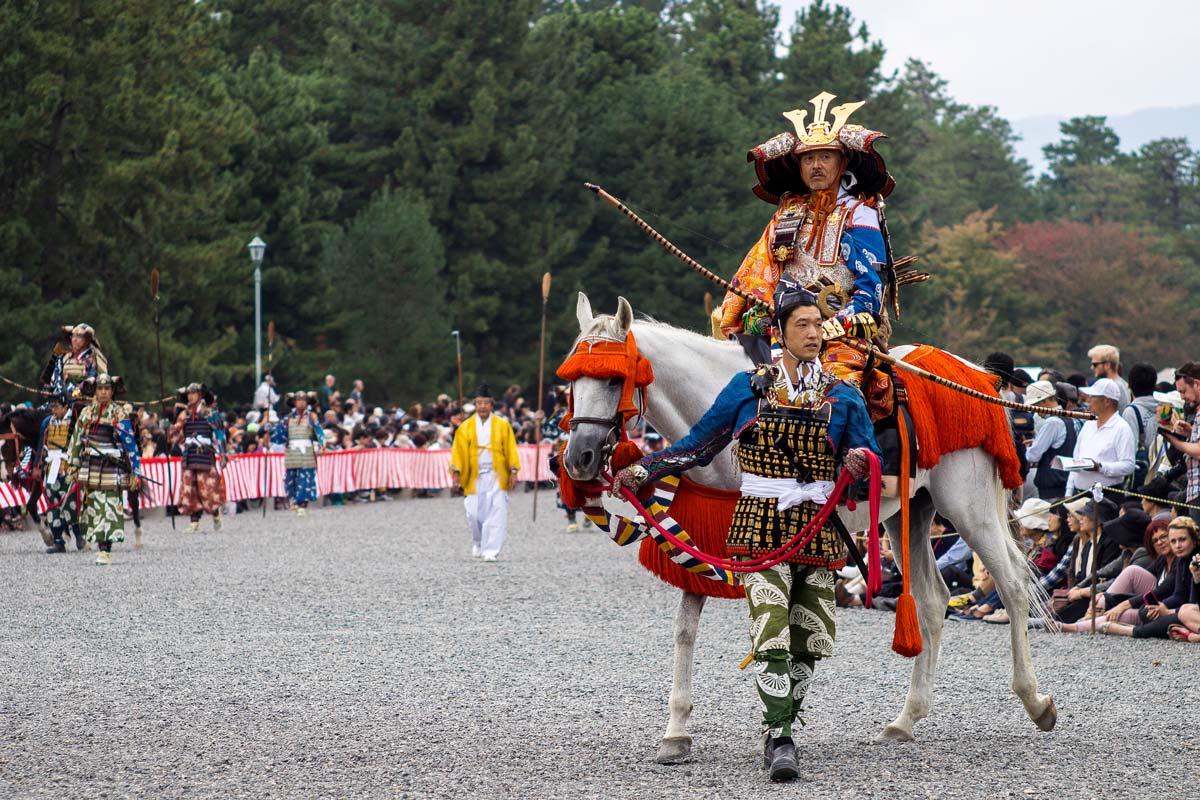 The procession leaves Kyoto Imperial Palace around midday and loops south to arrive at Heian Shrine around 2:30pm. The route stretches for about five kilometers and takes about two hours to watch go passed. The most popular places to see the parade are the Imperial Palace and Heian Shrine—and you'll need to arrive early if you want to secure a good spot. Paid seating is also available from the Kyoto City Tourism Association (see here for more details—Japanese only).