From mid April through to the end of May 800,000 shibazakura flowers (pink moss or phlox moss) come into bloom near Lake Motosu in the Fuji Five Lakes region. This produces vivid patterns of pink, purple, blue, and white—all set against the backdrop of Mount Fuji. The Mt. Fuji Delicious Food Festival is also held during the Fuji Shibazakura Festival with vendors selling pots of pink moss along with the usually festival food and assortment of local souvenirs.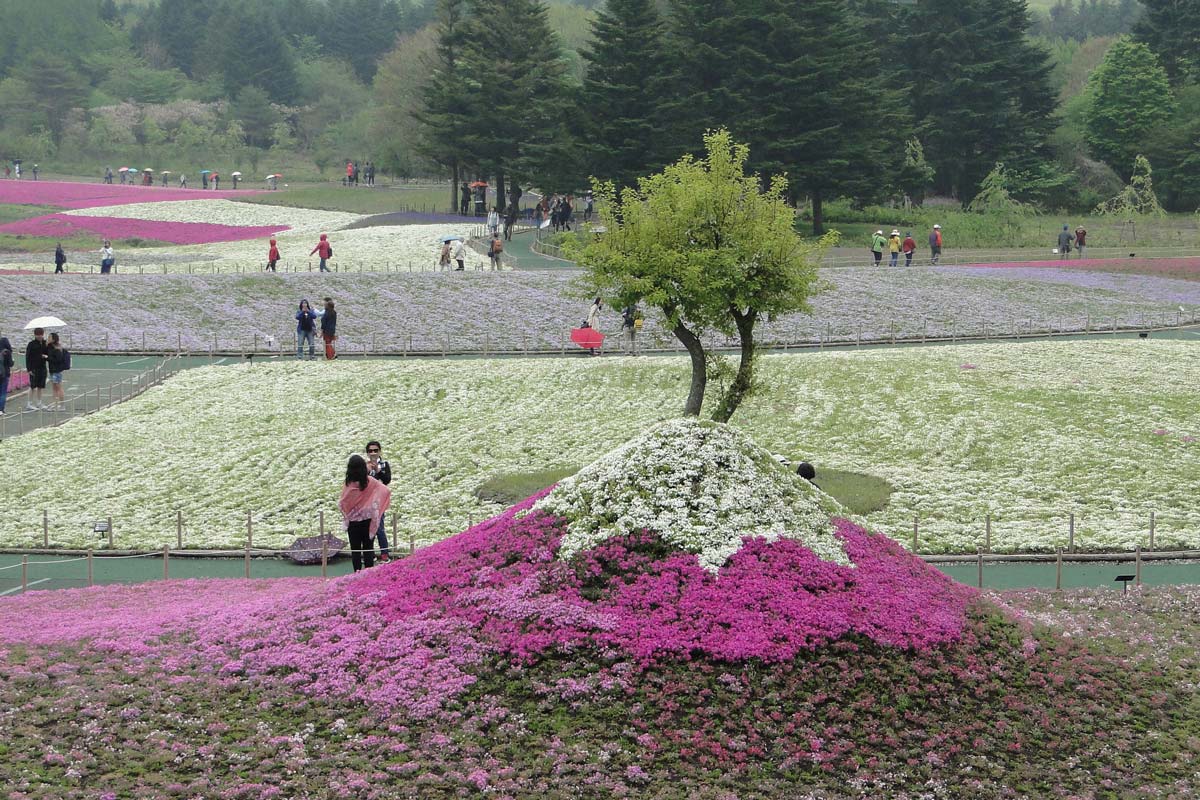 Like Hitsujiyama Park's Shibazakura Hill in Saitama, the Fuji Shibazakura Festival gets extremely crowded and so it is best to visit on a weekday and avoid the Golden Week public holiday period in the first week of May.
Getting there
The easiest way is by the Fuji Kyuko Bus which operates a direct service to the Fuji Shibazakura Festival during the shibazakura season. The bus departs from Shinjuku and takes approximately 2 hours and 25 minutes. Keio Dentetsu Bus also runs a service which recommends changing at Kawaguchiko Station to the Shibazakura Liner. The Shibazakura Liner costs 2,000 yen for a round-trip (includes the entrance fee for the Fuji Shibazakura Festival) and buses depart approximately every 30 minutes.
By train it takes about 2 hours to Kawaguchiko Station from central Tokyo. From Kawaguchiko Station you can board the Shibazakura Liner to reach the festival.