From mid-April until early May each year Shibazakura Hill in Hitsujiyama Park in Chichibu turns a sea of pink with moss phlox flowers (芝桜, shibazakura). The many different hues of pink, purple, blue, and white attract a huge number of visitors each year, as well as media attention from across the country. 400,000 shibazakura of 9 species cover the 17,600sqm of the the park during this time, and there are many benches above the fields where visitors can take a rest and gaze upon the vivid colours.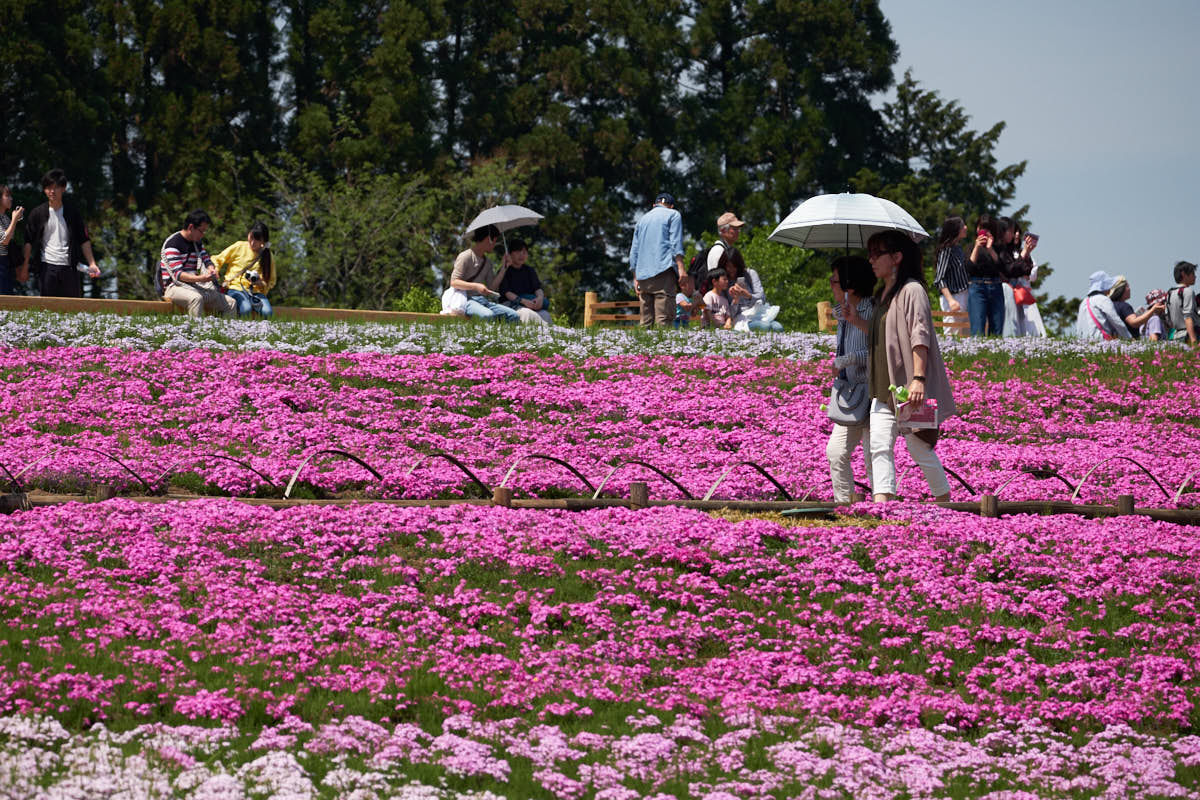 Although Hitsujiyama Park is normally free, an entrance fee of ¥300 is requested during shibazakura season. You can also purchase tickets outside Seibu-Chichibu Station. The park is about a 15-minute walk from the Seibu-Chichibu Station—including a 700-meter fairly steep uphill climb to reach the entrance. During the shibazakura season there is also a large market area just after the main entrance where you can buy food, sake, beer, refreshments, as well as a variety of souvenirs.
Also check out the Fuji Shibazakura Festival which is held about the same time.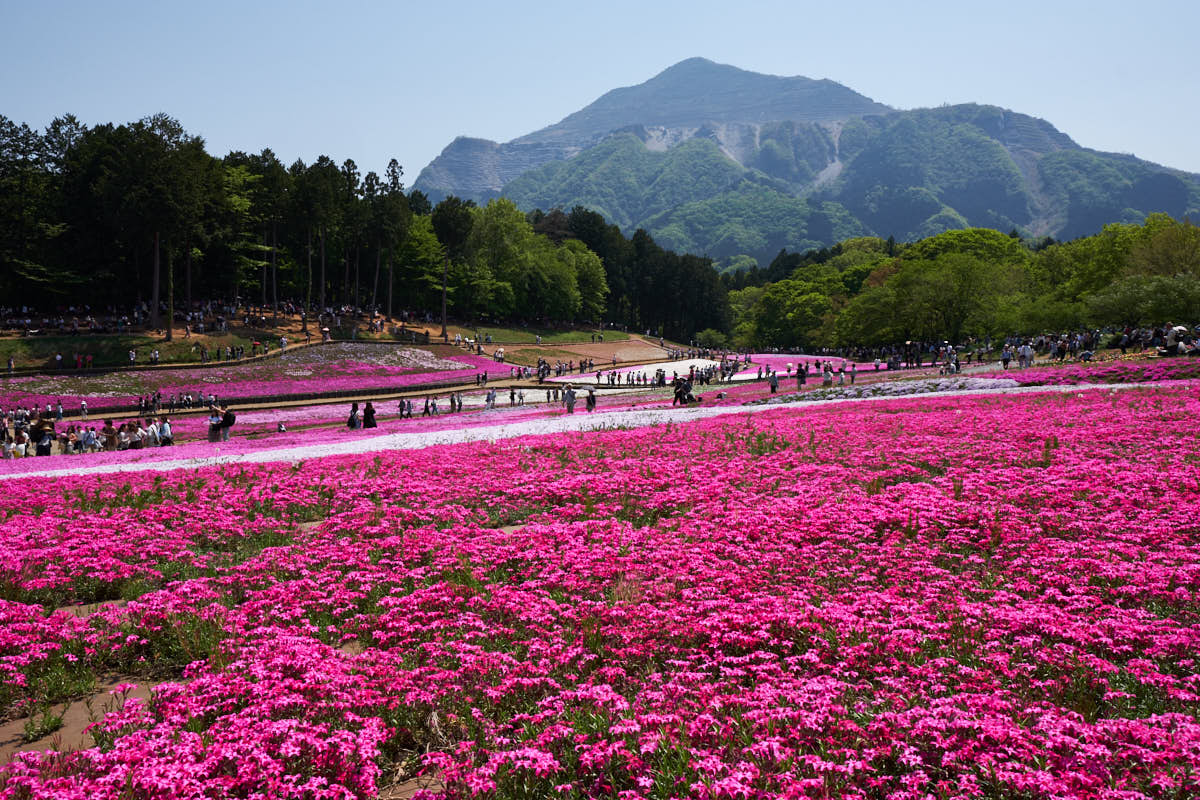 Getting there
Take the "Red Arrow" train from Ikebukuro Station to Seibu-Chichibu Station. It takes about 1 hour 30 minutes and costs ¥1,480 each way (¥780 for the standard fare, ¥700 for the express surcharge ticket) with trains leaving once every 30 minutes. All seats on the train are reserved so you need to purchase the express surcharge ticket at the ticket machines before boarding.