Awashizenmura Onsen is part of Awashizenmura (安房自然村), a ryokan offering nature activities in the surrounding area. The onsen is primarily for guests of the ryokan, but it also accepts day guests. Awashizenmura is not at all easy to reach without your own transport (I went there by motorbike): 1 hours and 50 minutes on the express train to Tateyama from Tokyo and then 25 minutes by bus to the Awashizenmura stop. But I had high hopes for the onsen from a quick glance at the ryokan's homepage: an entrance in the hillside with a cave-like tunnel leading to a secluded onsen. What's not to like?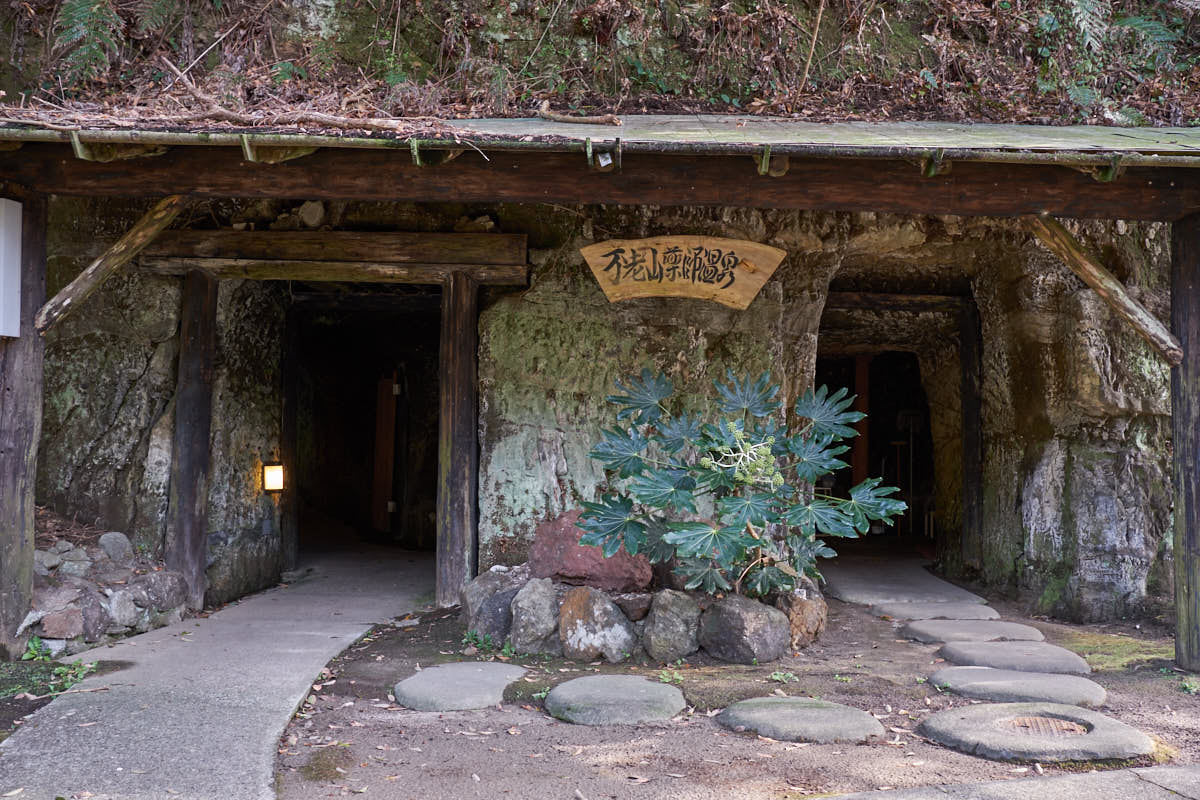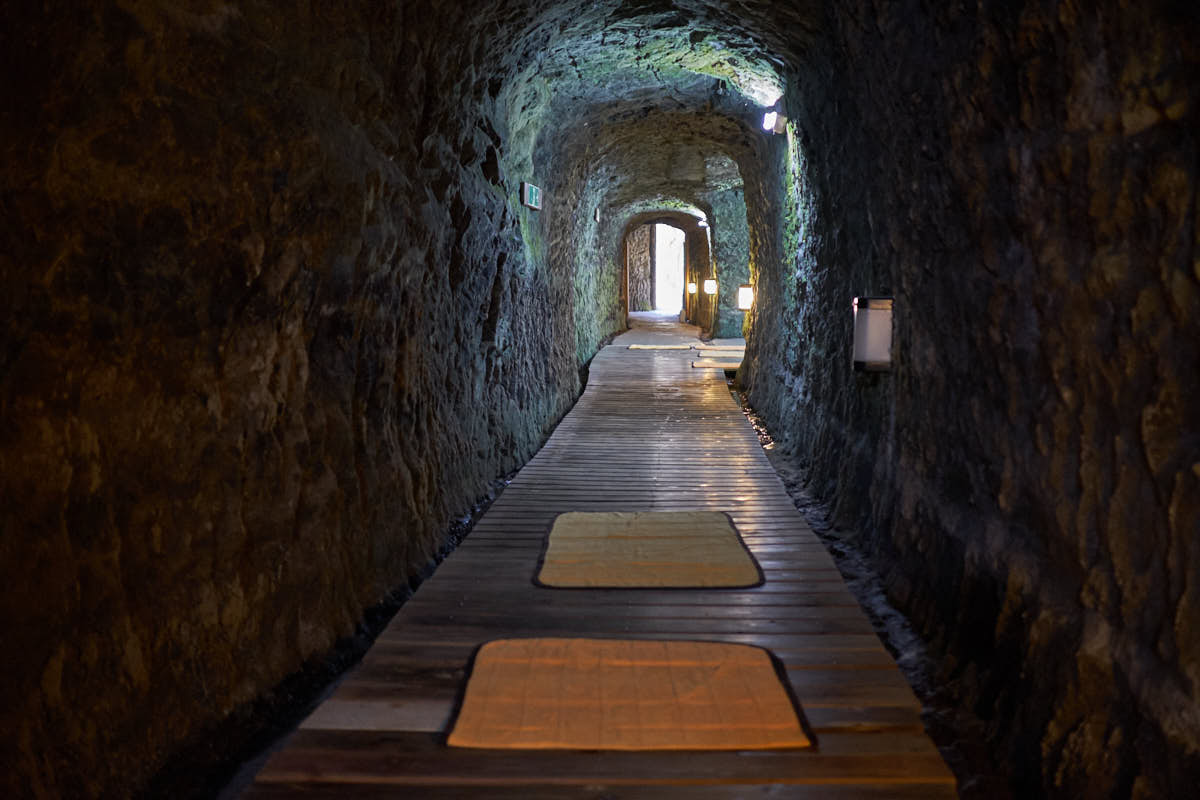 Unfortunately, the onsen facilities were probably the most disappointing I've ever been to. The onsen itself consists of just two small baths, with the tub outside only just qualifying as "open-air"—it is set about 15 foot down from the trees above and surrounded by soil and poured concrete. It's also small, able to fit only 4-5 adults, which is a problem because the inside bath is so hot it is practically unusable (there wasn't a temperature gauge, but I'm guessing it was around 45-46°C). The few other guests at the onsen would dip inside for maybe 10 seconds before jumping out and heading outside. It took me three attempts to even sit down in the tub.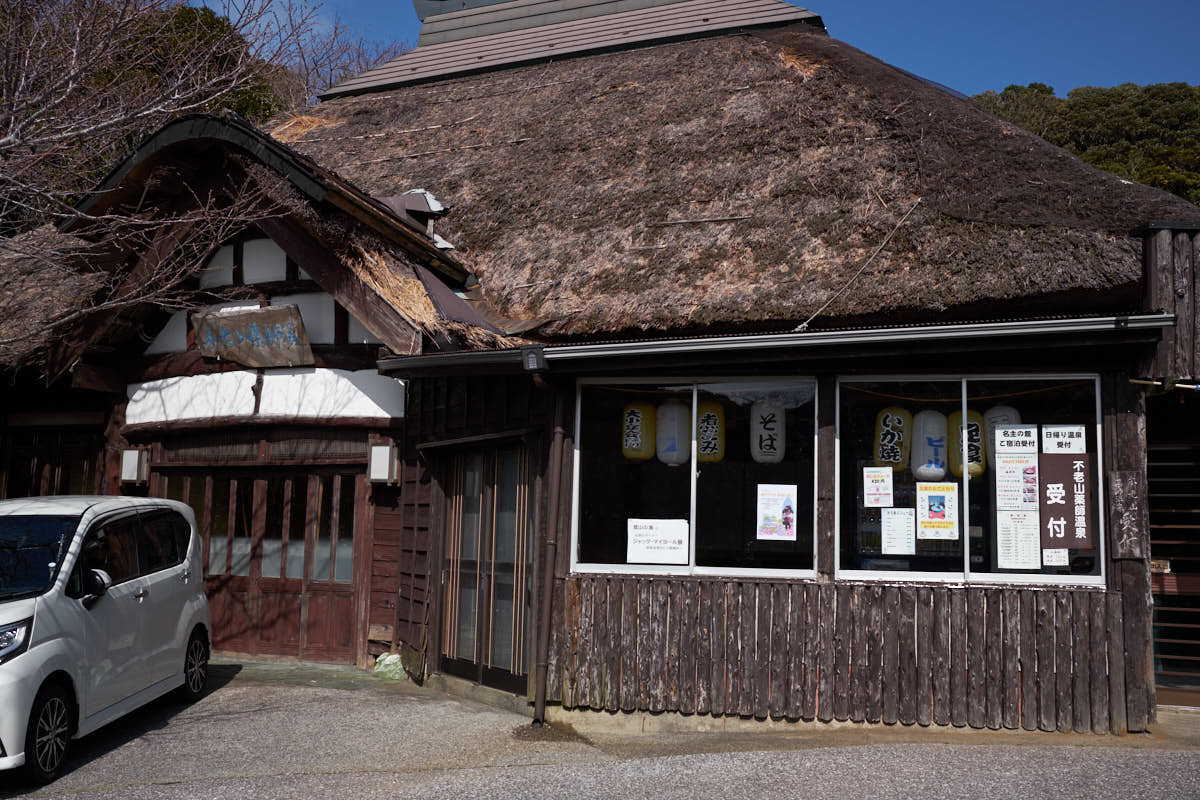 The outside bath, on the contrary, is lukewarm for a hot spring (maybe 38°C) giving you the worst of both worlds. Couple all that with poor water pressure for the showers and taps (that also run so hot you have to carefully splash yourself with the water), no sauna, steam room, or anything else, and changing rooms that are in dire need of a complete overhaul, and this was definitely not an onsen to which I would ever return.
And the cave? Well, the entrance in the hillside does exist but it is only used by guests of the ryokan. Day visitors take the stairs down from the restaurant area. The only positive thing I can say about the place is that the food was pretty good…