Shiraku no Yu is a natural onsen in Kawasaki near the Tama River and the border of Kanagawa and Tokyo. The hot spring water is drawn up from 1,300 meters and is technically fossil water—sea water trapped underground in between rocks—and so is rich in minerals and other nutrients. It is said to have an "osmotic pressure " effect whereby your body takes on these nutrients as you bathe—apparently good for recovery from physical exhaustion and general well-being of the skin. Simply put, a good detox for your body.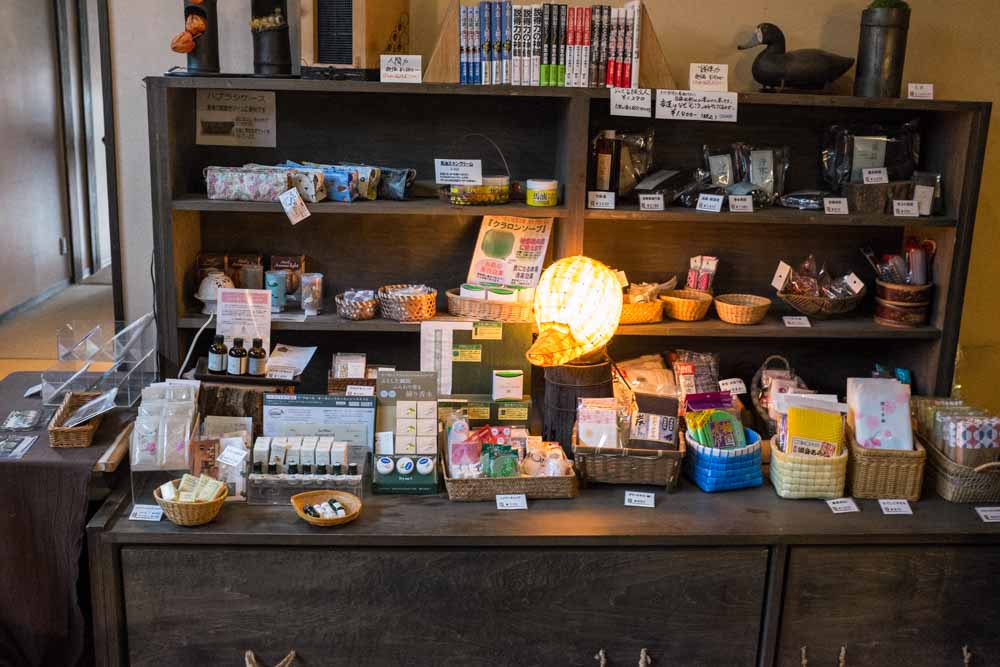 Shiraku no Yu seems to shirk away from any sort of modern frills and refinement—it's all about the natural water and the onsen experience. Indeed, the onsen was designed with Japan's Jomon era (14,000-300 BCE) in mind: the floor of the shower area is raked cement, and the sliding door that leads to the single, roofed open-air bath closes with a pulley which uses a log as its counter weight. No sign of modernity here. Inside there is one large rock tub about 6 square meters, two much smaller tubs (including one cold water tub), and a sauna (mist sauna in the female onsen).
The rest area is fairly spacious with a small canteen style area, and there is a selection of onsen-related goods for sale at the gift shop by the reception. The onsen also operates an excellent soba restaurant in the building next door which is open until 23:00 (last order 22:30). Price for a standard soba noodle set is about ¥1,000-1,500.
Shiraku no Yu's concept of getting back to basics makes it unique even among Tokyo's more traditional onsen. From the dimly lit rooms, to the dark, earthly decor, the onsen is a great place to go in the evening to soak in silence for an hour or so and forget about the city outside.