Irohazaka (いろは坂) are two separate roads that link the lower plains of Nikko to the mountainous region of Okunikko. They are classified as one of the "100 Roads of Japan" (日本の道100選), and together cover a distance of almost 16 kilometers, twisting upwards over 400 meters in height. The name comes from the song "Iroha-uta" which uses all 48 syllables of hiragana without overlapping, in recognition of the road's 48 hairpin turns.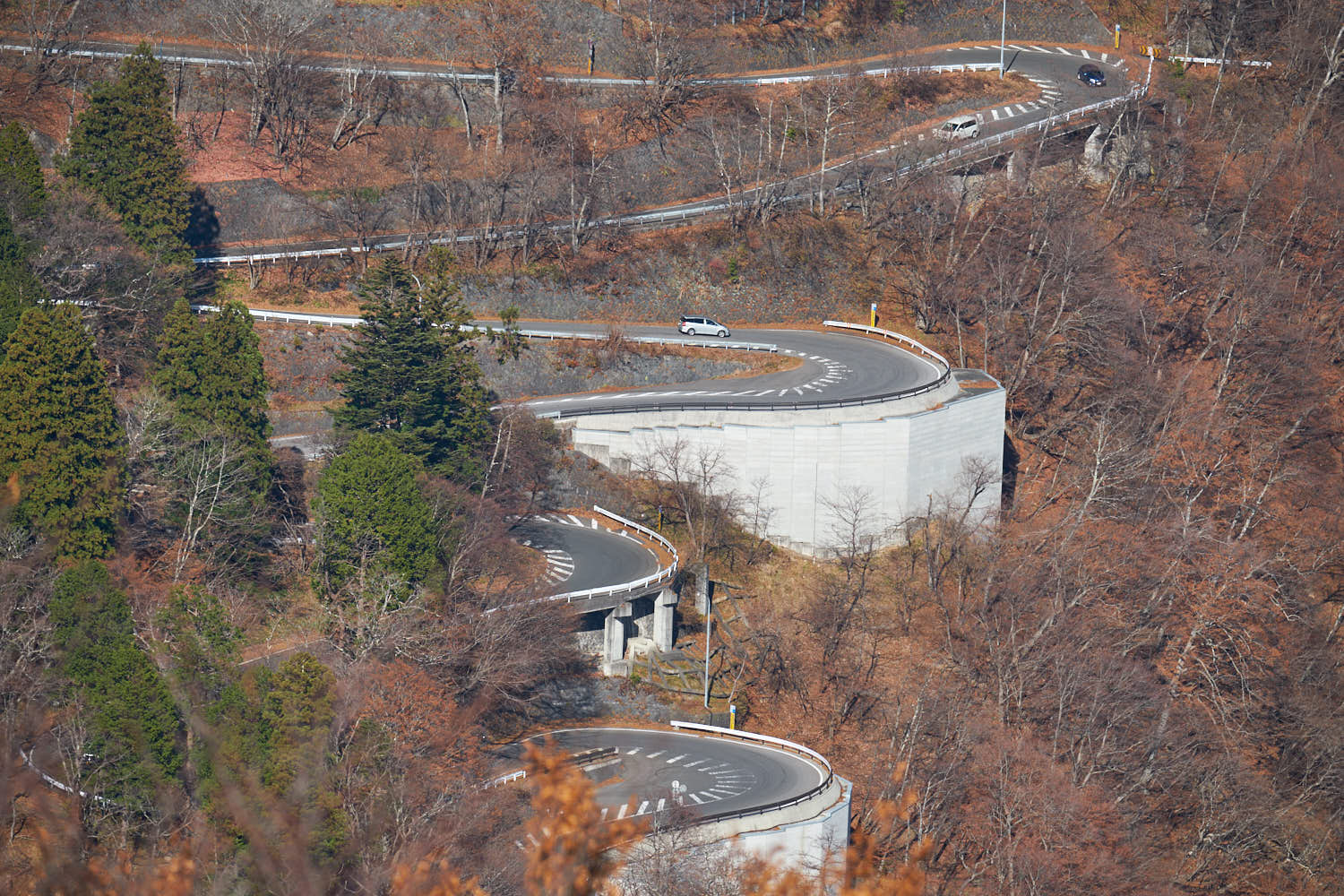 The 2nd Irohazaka to the south also runs past the Akechidaira Observation Deck (明智平展望台, Akechidaira Tenbōdai), which stands at 1,373 metres above sea-level and offers spectacular views of the surroundings. The observation deck is accessed by a ropeway. It is well known as Nikko's best spot for viewing the autumn colors, and the photograph from the observation deck looking down onto Kegon Falls with Lake Chuzenji in the background is used on many guidebooks to the region. Unsurprisingly, this means that the roads become extremely congested during the peak season of October and early November so visitors are advised to avoid weekends and arrive early. The northern Irohazaka road can be seen from the north side of the parking lot.
Note that the northern road (1st Irohazaka) is only open to eastward flowing traffic (towards Nikko). The southern road (2nd Irohazaka) flows the other way (towards Lake Chuzenji), but traffic can also go from Lake Chuzenji up to the Akechidaira Observation Deck. Drivers heading westward on the southern road should remember that the dual lane road beyond the observation deck has traffic flowing in both directions.