Mid Apr 2023
We are unable to confirm details for this event. The scheduling is estimated and subject to change.
The Nagasaki Tall Ships Festival (長崎帆船まつり, Nagasaki Hansen Matsuri) is one of a kind in Japan. It was first held in April 2000 as a celebration of 400 years of Japan-Dutch trade, with several spectacular tall ships with white sails gathered in Nagasaki Harbour to commemorate the occasion—and has gone ahead every year since. The Dutch first came to Japan at Bungo, Oita Prefecture, in 1600 before they were given exclusive trading rights and moved to the famous Dejima Island in Nagasaki in 1639.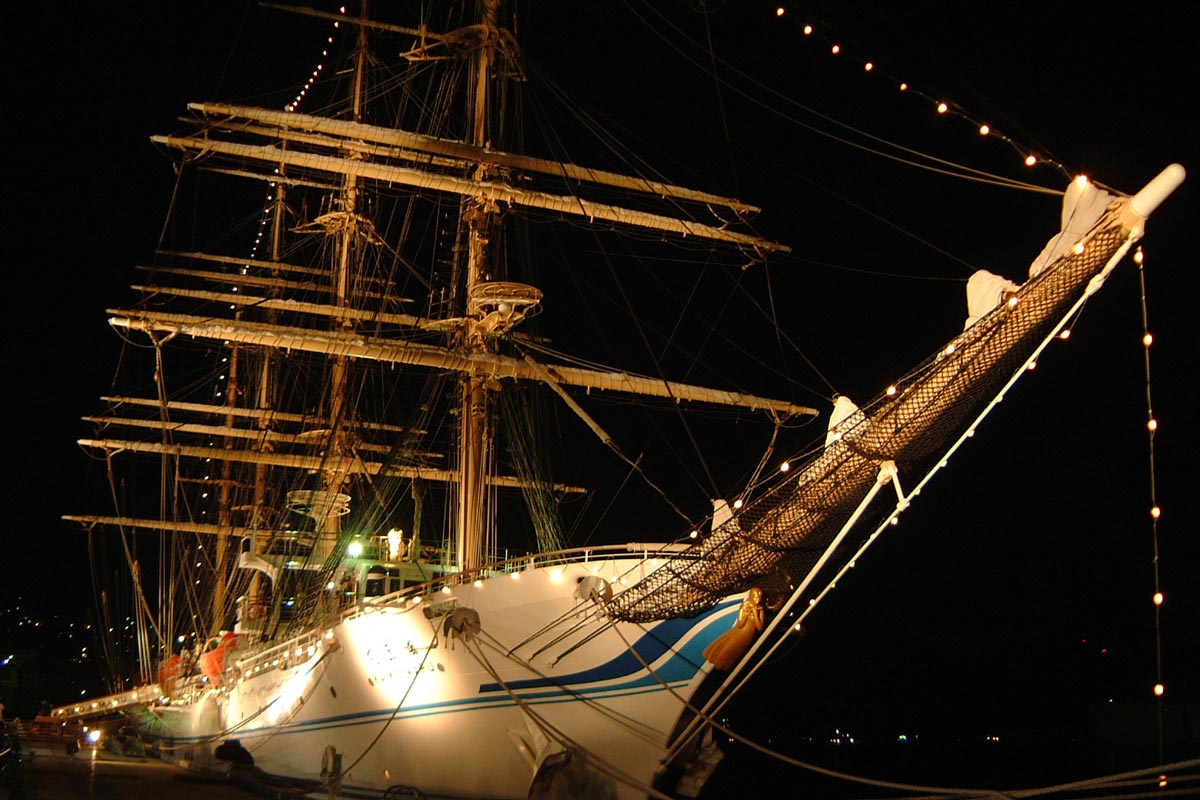 During the festival you can go onboard the vessels, take a short cruise around Nagasaki Bay, as well as take part in other water-based activities such as canoeing and yachting. Nagasaki Seaside Park is the main venue for the festival events—you can download a detailed pamphlet from the Japanese page of the official Visit Nagasaki website (the pamphlet is produced in Japanese only).