Mid Jul 2023
We are unable to confirm details for this event. The scheduling is estimated and subject to change.
One of Tokyo's most popular summer festivals, Mitama Matsuri (みたままつり) at Yasukuni Shrine has been held every year since 1947 and today attracts around 300,000 visitors. It is especially famous for the 30,000 lanterns hung in the grounds of the shrine, as well as the messages and paintings by celebrities from all different spheres. There isn't the usual line of stalls selling takoyaki and other festival fare and alcohol is not allowed to be consumed on the grounds. There are, however, and handful of areas selling refreshments and snacks.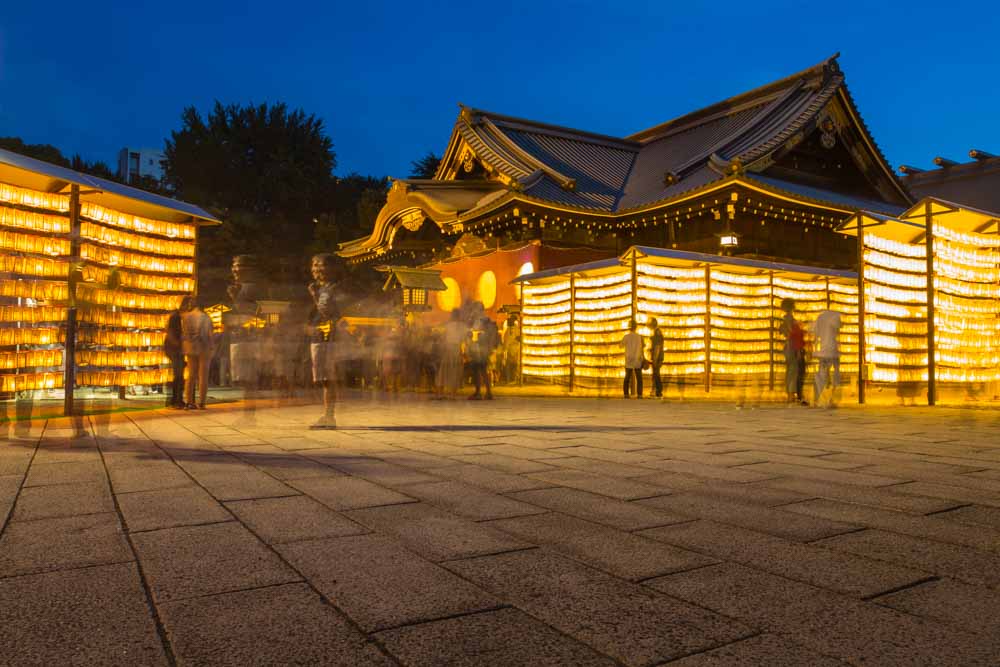 The Mitama Matsuri starts from 6pm each night. Incidentally, you can have your own lantern lit up with the rest if you make an application to the shrine beforehand (¥12,000 for a large lantern; ¥3,000 for a small). Truly one of the capital's best summer festivals!