Mid Mar 〜 Early Apr 2023
We are unable to confirm details for this event. The scheduling is estimated and subject to change.
The annual light up of the cherry blossom trees (yozakura, 夜桜) along Meguro River near Nakameguro is one of Tokyo's most popular hanami spots. About 800 cherry trees line a 2.2 kilometer stretch of Meguro River, and 1 kilometer of this is illuminated, with the lights turned on around sunset (5pm) and switched off at 9pm each night.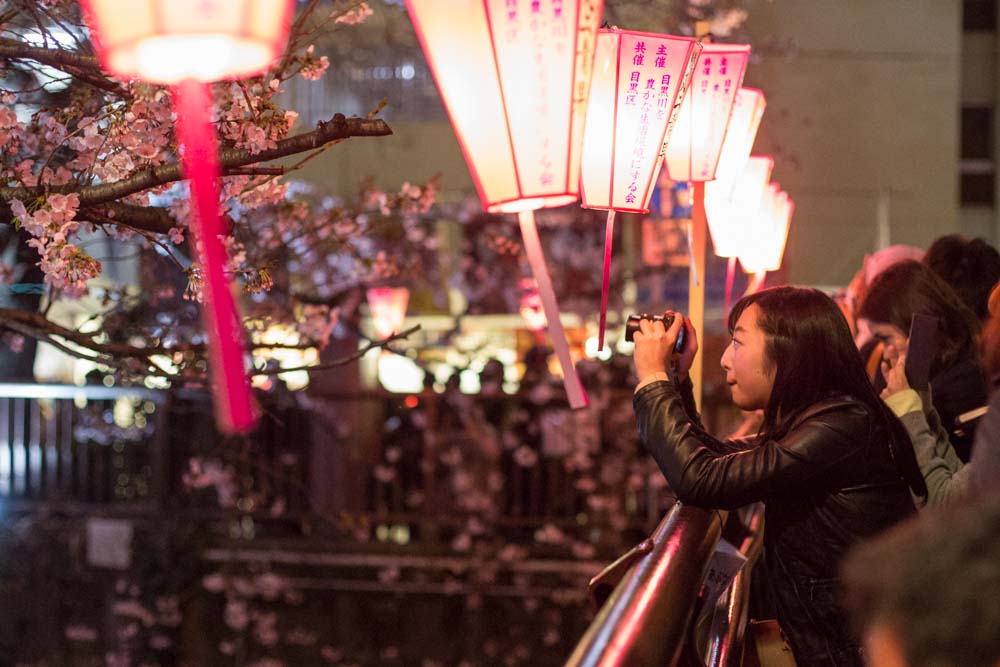 Red lanterns line both sides of the river, and vendors set up stalls along the narrow side streets selling the usual festival fare, as well as pink champagne / sparkling wine by the glass. The 10 or so bridges across the river provide the most spectacular views, but you'll need a bit of patience to get to the front of the crowds, especially at the weekends. See here for a run-down of other places to see the cherry blossoms in Tokyo.

Getting there
The closest station is Nakameguro Station on the Toyoko Line and Hibiya Line. Exit through the main ticket gates and cross the road towards the river. The light-up area is also a short walk from Daikanyama Station.