Late 〜 Late Feb 2023
We are unable to confirm details for this event. The scheduling is estimated and subject to change.
Started by the Chinese community in Nagasaki to celebrate the Chinese New Year, this festival of lights has been known as the Nagasaki Lantern Festival (長崎ランタンフェスティバル) since 1994. It takes place during the Lunar year celebrations and sees over 15,000 ornate lanterns decorate different parts of the city.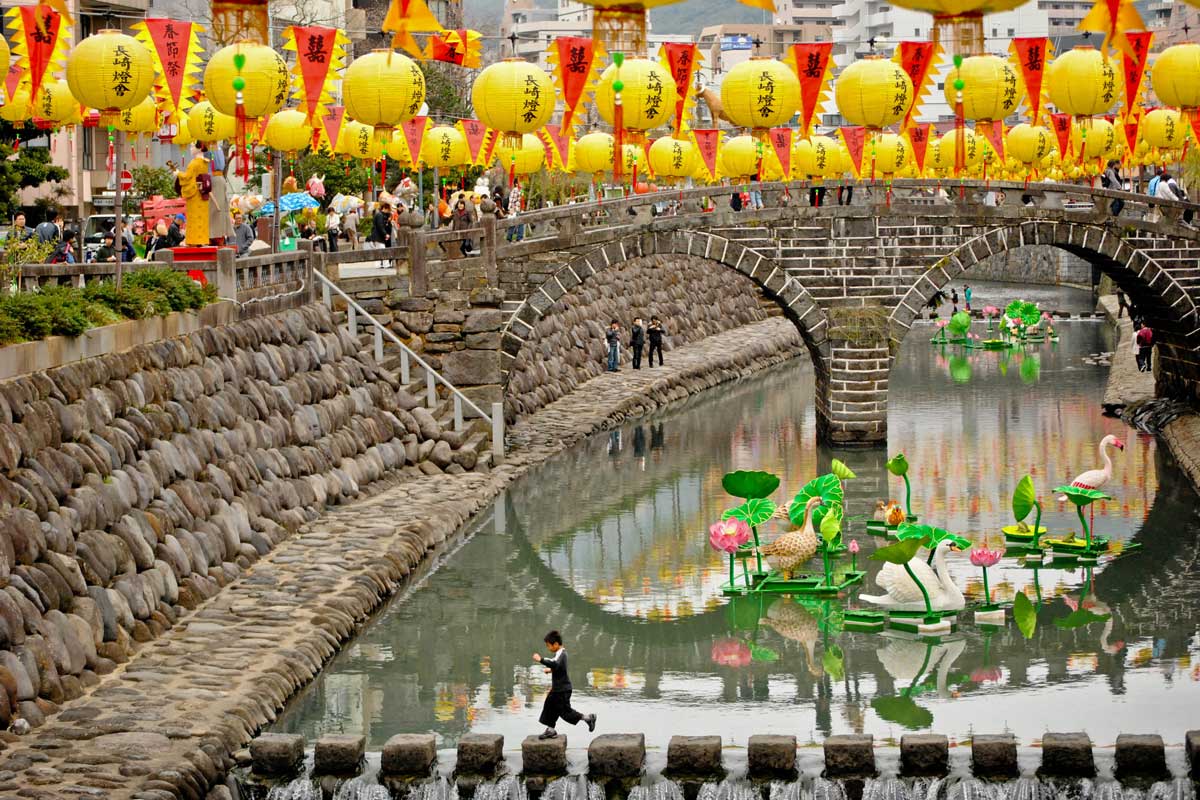 As part of the broader Chinese New Year celebrations, there are lion dances, dragon dances, traditional performances, and a parade over the course of the 15 days. For the lanterns, the best places are Chinatown, Kanko-dori Arcade, and Central Park. They are lit between 5pm and 10pm each day of the festival. See here to download the official brochure which includes a full schedule of events (Japanese only).