Early Aug 2023
A total of 13,000 fireworks are shot up into the air over the course of 75 minutes for this annual hanabi event, with a new theme every 10 minutes. However, you want to make sure you get there for the opening—1,000 fireworks are lit within the first 5 minutes! The Edogawa Hanabi Taikai is one of the more enjoyable of Tokyo's many summer fireworks events as the flat plains of the river banks provide ample seating.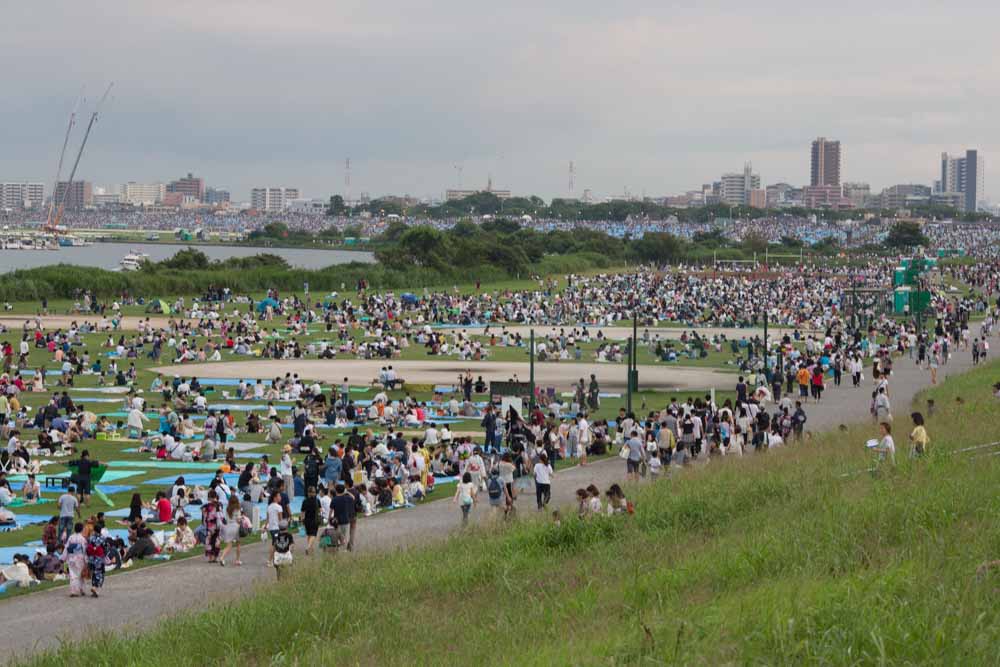 Visitors typically alight at either Koiwa Station (Sobu Line) to the north or Shinozaki Station (Toei Shinjuku Line) to the south of the launch venue. From Koiwa Station the venue is a 15-minute walk along Showa Street—a commercial street lined either side with vendors selling beer and snacks.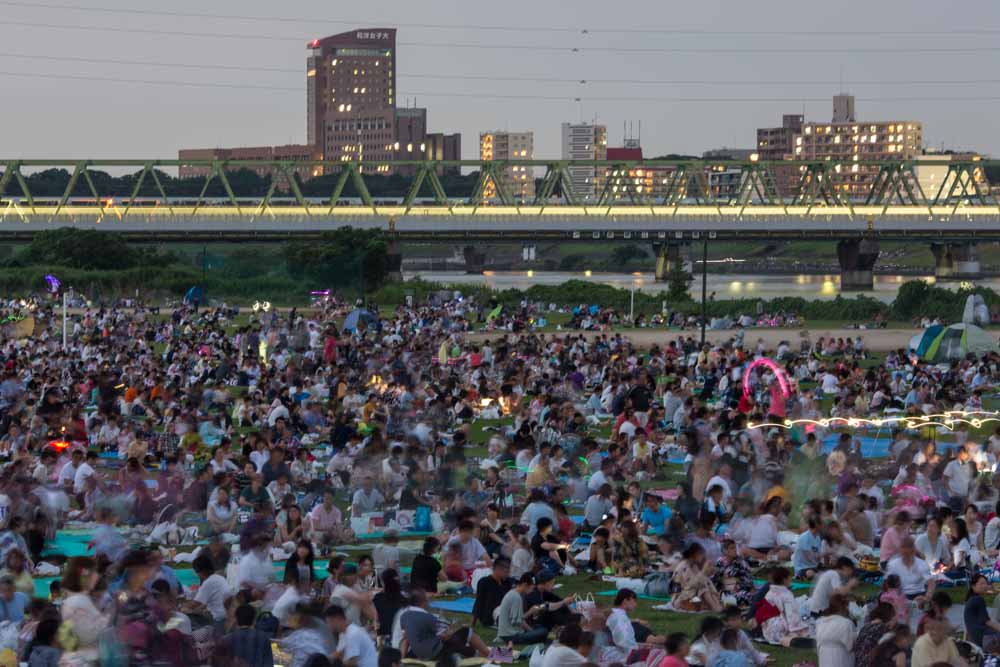 If you want to get as close to the launch venue as possible then you'll need to arrive early (armed with a "leisure sheet"), but the view from just south of the Sobu Line train bridge crossing Edogawa River provides superb views and doesn't get full until about 30 minutes before the event starts. Moreover, most people avoid the sloped banks where the grass is longer so even if you come late you are assured a good viewing spot.