Mid Nov 〜 Early Dec 2023
We are unable to confirm details for this event. The scheduling is estimated and subject to change.
From mid-November until early December Rikugien stays open for visitors until 9pm for its annual "Light Up" show—illuminations artistically positioned throughout the park to display the autumn colours in all their glory. The route around the park is fixed to have everyone moving in the same direction and takes about 90 minutes. There are also a few stalls and cafes along the trail where you can get food and drinks or take a rest (if you can get a seat!). The light-up runs from sundown to 9pm, but last entry to the park in 8:30pm.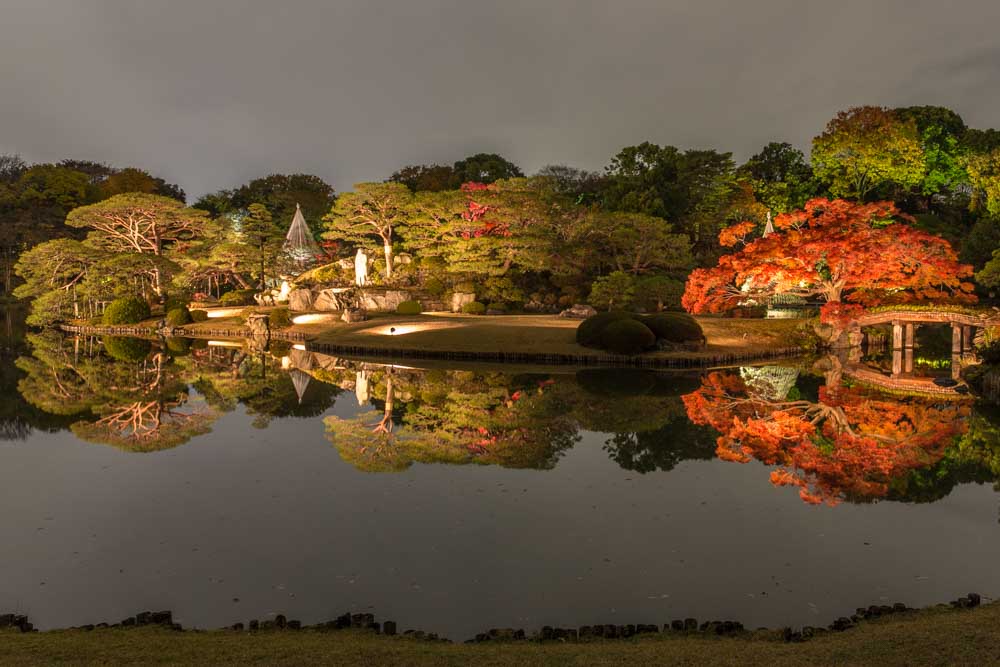 You're supposed to keep moving in certain areas (e.g. the path in front of the pond from where I took the above photograph), but many nevertheless stop to take pictures. If you're carrying a tripod you'll need to set-up and take the shot pretty quickly here. While the main pond and maple tree near the stone bridge are the main attractions, the other areas of the park are equally spectacular.