Early Aug 2024
We are unable to confirm details for this event. The scheduling is estimated and subject to change.
Every year at the beginning of August this shopping center in Suginami ward sees visitors come from all over for the Asagaya Tanabata Festival. The festival began in 1954 after the organisers travelled the land in search of ideas to start a festival in Asagaya.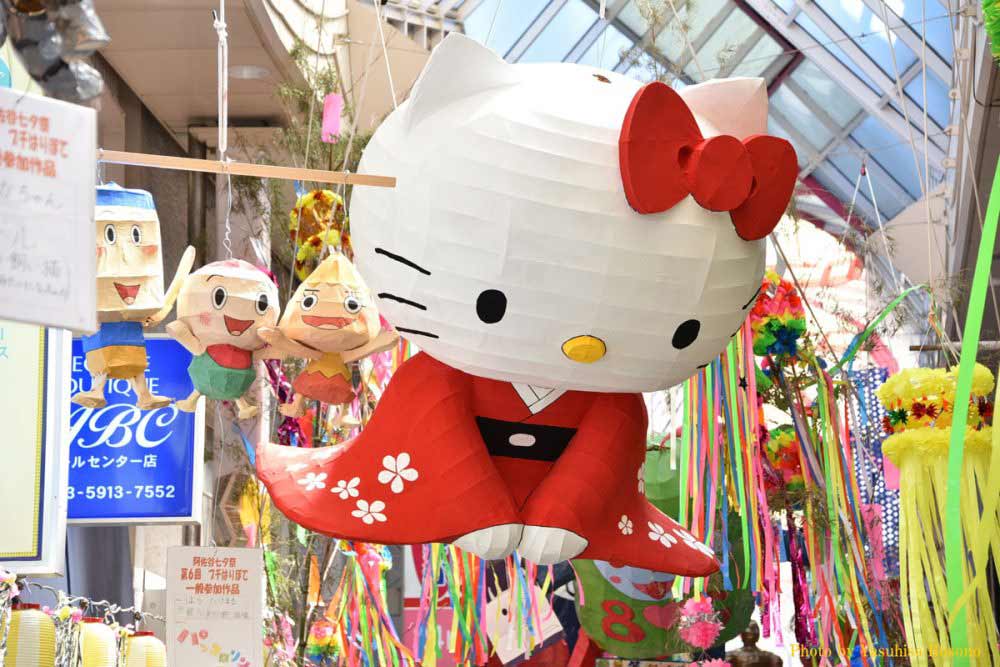 Today, the festival is particularly well known for the giant papier-mâché figures (giant teddy bears, Disney and Ghibli characters, that sort of thing) that hang from the roof of the indoor Pearl Center shopping center a short walk south of the station. The festival also takes place along several shopping streets around Asagaya Station.