A summer event that is one part of the wider Tanabata celebrations, Nebuta festivals are held throughout Japan, but the festivals in Aomori and Hirosaki are the two most famous.
Bamboo floats are constructed with wire frames around which Japanese paper (washi) is wrapped depicting mythical gods, creatures, and kabuki characters. Lanterns are placed inside the floats, bringing out the vivid colors of the washi paper to visitors. The demonic looking gods are some of the most photographed images of any Japanese festival, and are often used on tourist pamphlets and travel magazines. You can see images of the individual floats on the official website.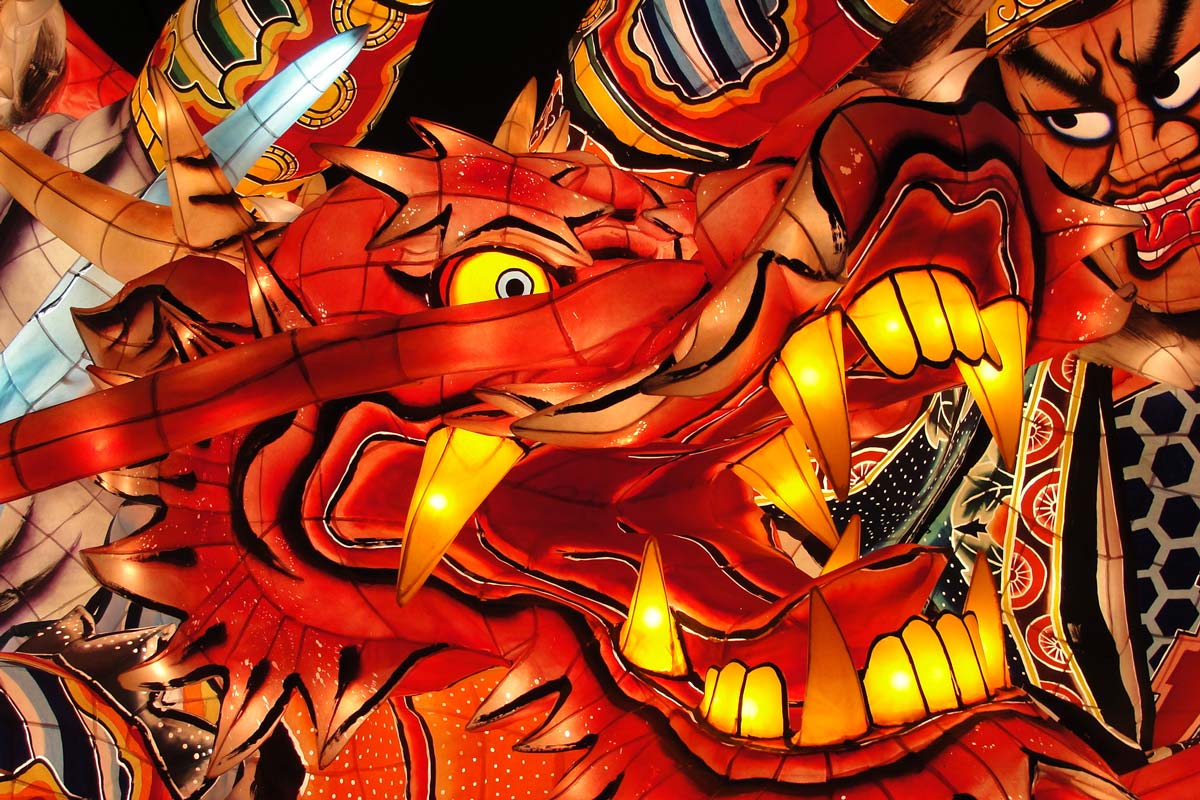 These floats are paraded through Aomori each night of the festival from 7:10pm to 9pm, but the main days are the 4th, 5th, 6th, and 7th when about 20 floats join the procession. On the 6th an award ceremony is also held for the best floats and on the 7th there is a fireworks display from 7:15pm. See here for a map of the route.
Visitors can also join the dancing so long as they follow the general rules and wear traditional costumes ("haneto") which can be purchased or rented from department stores and specialist shops around Aomori. See this page for a list of places (Japanese only). Prices typically start from about ¥3,000 for rentals moving to closer to ¥10,000 if you want to purchase your own.