Early 〜 Mid Nov 2021
Chrysanthemum exhibitions are held but the most famous of all is the Tokyo Metropolitan Tourism Chrysanthemum Exhibition. The exhibition has been held since 1915 and today displays approximately 2,000 chrysanthemum. You can also buy seeds and learn how to grow the flowers yourself. Although one of the most well known displays in Tokyo, the shaded Kusachi Hiroba is not the nicest area of the park and the drab temporary booths in which the Chrysanthemum flowers are displayed make you feel like you're at a vegetable-judging contest.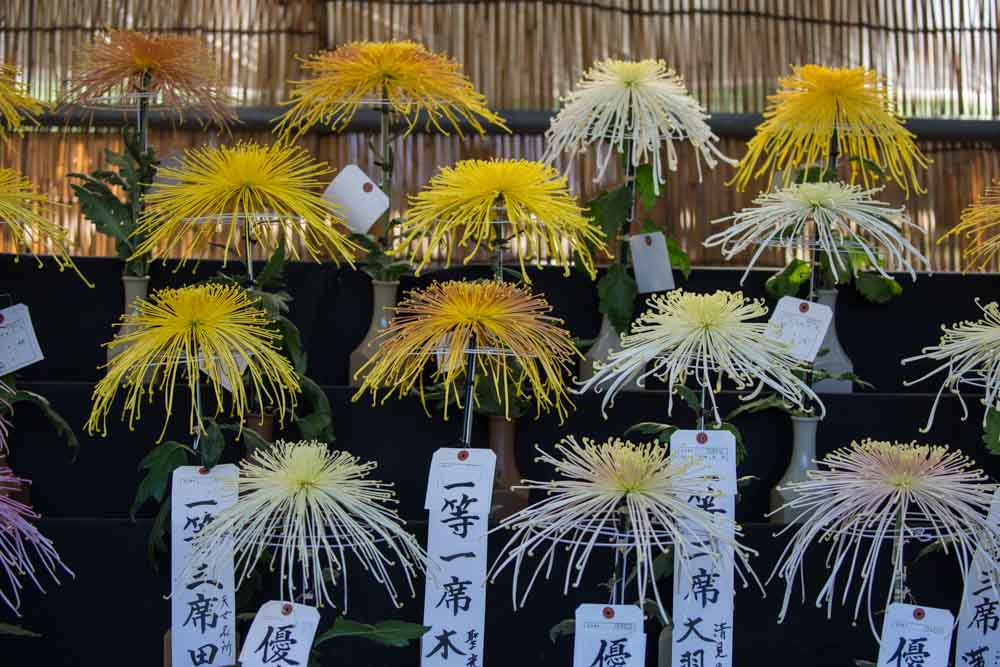 Possibly opt for the Chrysanthemum festival at Yushima Tenmangu Shrine near Ueno for a more pleasant setting. The Tokyo Metropolitan Tourism Chrysanthemum Exhibition is held in the Kusachi Hiroba north of the Fountain Plaza (see here for a map of the park) and runs from 10am to 4pm each day.